It can help burnish your professional reputation and bring in business, but not in the way you think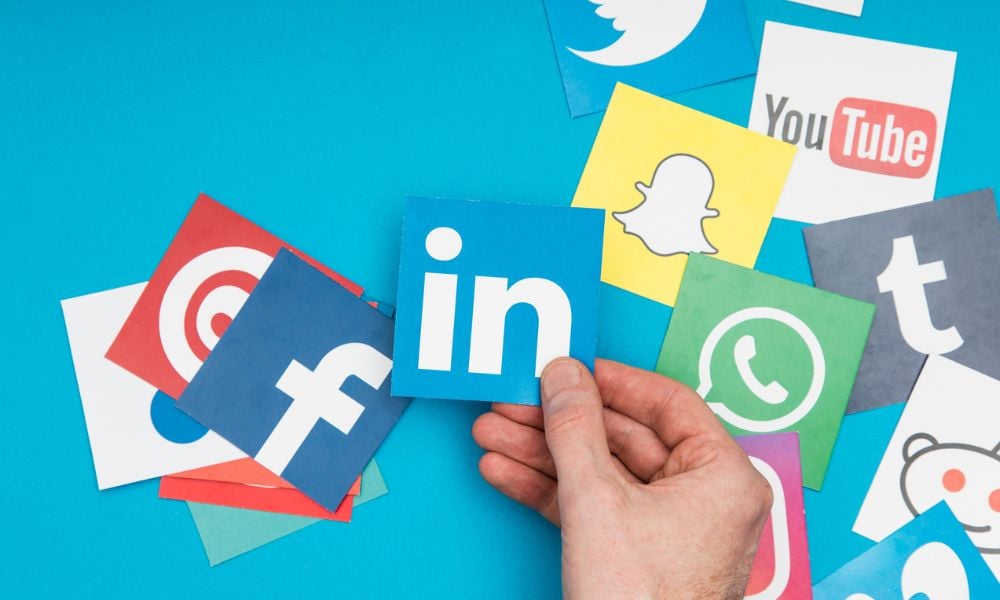 Many large law firms now have in-house marketing teams responsible for maintaining the firm's social media presence. While these in-house teams are often very effective at supporting the firm's online presence, they typically do not spend much time developing the social media presence of individual lawyers working at the firm.
For the above reason, it is essential for lawyers working in large law firms to establish and maintain their own social media presence. Unfortunately, many still have not embraced social media as a business development tool for their law practices.
Why is social media such a big deal?
One of the advantages of practising law for more than 30 years is that you sometimes have an opportunity to witness history repeating itself. I like to believe that this has given me some insight into the value of social media as a business development tool for lawyers.
Nowadays, every law firm accepts that a website is essential to its business development strategy. However, in the early days of the Web, the decision to set up a law firm website required a leap of faith.
In 1994, when I was in my second year of practice, the first websites intended for use by the public began appearing online. When I created one of the first law firm websites in Canada in 1995, it helped me to establish my reputation and to build my initial client base.
When I consider social media now, I see many of the same opportunities I saw in 1995. Of course, given that Facebook was established in 2004 (18 years ago), no one who chooses to embrace social media now should believe that they are getting in on the ground floor. Nevertheless, opportunities still exist because, even at this stage, many lawyers do not know how to establish their social media presence effectively.
How can a lawyer working in a large law firm establish an effective social media presence?
Based on personal experience, I believe that the following advice will be helpful to lawyers working in large law firms:
Consider which social media network is most appropriate for the type of client that you want to attract and focus on developing that network. Since lawyers in large law firms typically seek corporate clients, LinkedIn is usually the best choice. Other social media networks (e.g., Instagram, TikTok, Twitter, or Facebook) may be effective for lawyers who provide legal services to individual clients (e.g., criminal law, family law, plaintiff-side personal injury, etc.) but they can be less effective in attracting corporate clients.
Don't expect random social media connections to retain you spontaneously. The general counsel of a large corporation might be willing to accept your unexpected invitation to connect, but this does not necessarily mean that they will ever retain you for any legal work. Most legal matters will likely come from social media contacts you have met in person and with whom you have already established a meaningful relationship.
Develop your social media network by inviting contacts who you meet through in-person networking activities. For example, if you attend a networking event and exchange business cards with someone, invite them to join your social media network shortly after the meeting. If your prior conversation is still fresh in their minds when they receive an invitation from you, they will be inclined to accept it.
Post meaningful content in your social media network frequently. Many social media experts recommend that you post links to original articles or blog posts you have written, to engage your social media network and further develop your reputation as an expert in the field. This is good advice. However, these same experts also recommend posting content frequently. Although there is no consensus regarding the optimal frequency of social media posts, I typically recommend posting at least once every one or two days. Of course, it is unrealistic for a busy lawyer to write enough original content to achieve this frequency level. Fortunately, it is not necessary. You can use the following strategies to increase the frequency of your social media posts:

Consider posting articles on news media websites that may be relevant to your area of practice. Even though this will not be original content, it should still engage your social media network and highlight your area of practice.
If other lawyers in your firm are already writing legal content, published on the firm's website or blog, consider posting links to this content. You will not only be promoting other lawyers and practice groups within the firm (which should be encouraged) but also engaging with your social media network more frequently, which will ultimately benefit you. Another advantage is that this content will already have been approved by the firm's communications and risk management teams, ensuring compliance with the firm's social media policy.
Although posting your well-written original content is critical to developing an effective social media presence, you can use these strategies to supplement that content, to ensure you are sufficiently engaging your social media network.
Good things come to those who wait. All good things take time, so be patient. No one will send you legal work until they are confident that you are the best lawyer for the job; establishing this confidence level will take time. Focus on expanding your social media network with meaningful contacts and carefully establishing your online presence as an expert in your field of practice.