Investor-state arbitrations are multiplying around the world, according to C.D. Howe report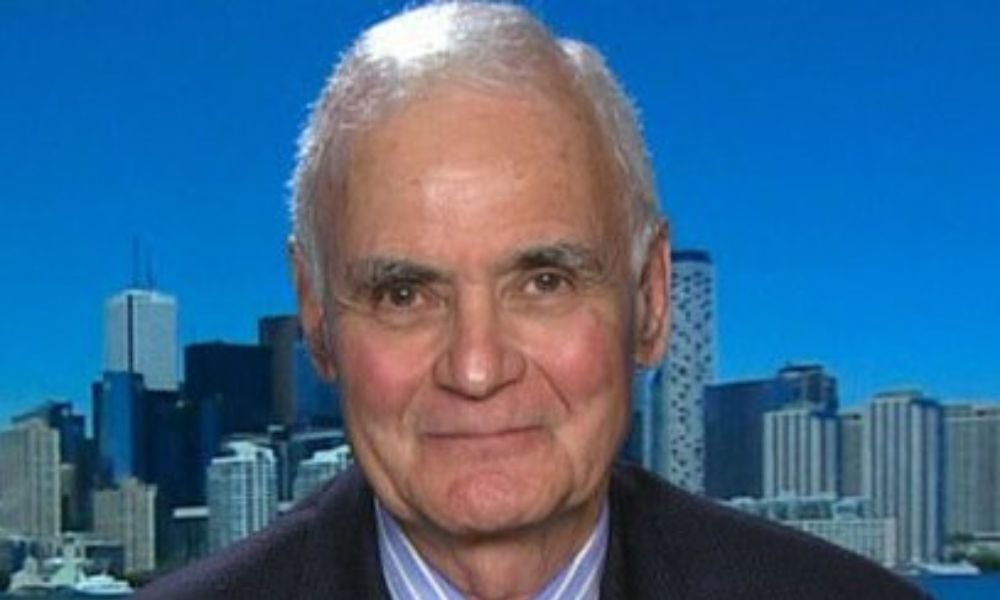 Investor-state disputes are proliferating worldwide, and a new report from the C.D. Howe Institute suggests that creating permanent rosters of tribunal members and adding appellate review processes to international investment agreements could improve the system.
The report, "Investor-State Disputes: The Record and the Reforms Needed for the Road Ahead," examines the history of investor-state dispute settlement procedures, common criticisms, and potential reforms. It notes that, despite criticisms, international investment agreements are and will remain an integral part of the global business environment, so governments face the issue of how to improve their operation.
"Over the years, that process has become increasingly controversial because a number of interest groups see the ISDS process as giving private investors unwarranted rights to bring binding arbitration against governments that have enacted laws or other measures in the public interest," says Lawrence Herman, an international trade and investment lawyer and the report's author.
"On the other hand, the ISDS system was devised several decades ago to give an element of risk mitigation – an element of insurance – for private investors putting their capital into developing countries or countries that might not have up-to-date or robust systems of law," he says. "The idea was to help encourage the movement of capital from industrialized countries to the developing world, to aid investments into the developing countries, and to promote economic development in those countries."
Herman is counsel at Herman and Associates and a senior fellow at the C.D. Howe Institute.
These arbitrations occur between private parties and governments and involve allegations by investors that states have breached free-trade agreements or international treaty obligations.
To respond to criticisms and improve the process, the report recommends that governments create permanent rosters of tribunal members, add an appellate review process to existing agreements, and promote model arbitration clauses to reduce uncertainty and enhance the predictability of outcomes. The report also calls on policymakers to develop codes of conduct and best practices for adjudicators, create rules to ensure adjudicator independence, and ensure tribunal appointments are "of the highest quality."
According to the report, the investor-state-dispute-settlement process emerged on the international scene in the 1980s and 1990s, primarily to aid investment capital flow from industrialized to developing countries. There are currently around 2,5000 investment agreements in the world, and the UN Conference on Trade and Development (UNCTAD) tallies the number of ISDS claims launched at nearly 1,300, with around 350 still pending.
The report said that between 1987 and 2020, the number of these arbitrations has "grown dramatically," reaching 70-80 annually after 2013, with a slight dip in 2020. The quantum of arbitration awards has also escalated, rising from tens of millions to hundreds of millions of dollars between the 1990s and 2000s, and there have been more recent awards worth billions of dollars. Of the publicly reported cases that have concluded whether by withdrawal, settlement or final award, 37 percent have resolved in favour of the state and 29 percent in favour of the investor. Of those that went to a final panel decision, excluding settled or withdrawn claims, 57 percent favoured the investor, and 39 percent were dismissed.
According to UNCTAD's numbers, Canada was among the top respondent countries between 2011 and 2020, which the report attributes to US investors bringing claims under NAFTA. Canada also ranks highly as an investor claimant, with the mining sector playing a prominent role. Between 1987 and 2020, Canadian investors launched 58 claims. Over the same period, US investors initiated 86.
The report identifies several common criticisms of ISDS and said the process is "one of the more controversial aspects of global governance." The criticisms include that the agreements give companies "broad rights" to challenge legitimate public regulation, that host countries cannot correspondingly bring an arbitration against investors for illegality and poor business conduct, and that the agreements buck "the customary international law norm" that claimants must first exhaust local remedies before bringing an international claim. Critics claim that increasing third-party financing has encouraged the initiation of ISDS cases, and they note that arbitrators' decisions are final with no avenue of appeal and that the arbitrators are appointed from among a small pool of international lawyers who are free to act for private parties in other matters, which leads to an appearance of conflict and reduces confidence in the process among the public.
Among the international institutions providing platforms for resolving these disputes, the report said there have been recent initiatives aimed at improving the system, including establishing a code of conduct and making the process more publicly transparent. There is also "active discussion" among these bodies to institute appeal processes. The report adds that newer agreements, including the Canada-European Union Comprehensive Economic and Trade Agreement and the Comprehensive and Progressive Agreement for Trans-Pacific Partnership, have "sharply curtailed" investors' ability to make claims against non-discriminatory measures governments have enacted to further "legitimate policy objectives," beyond what local investors could challenge in domestic courts.