Parents in B.C. facing parenting and child support issues can access ten hours of free mediation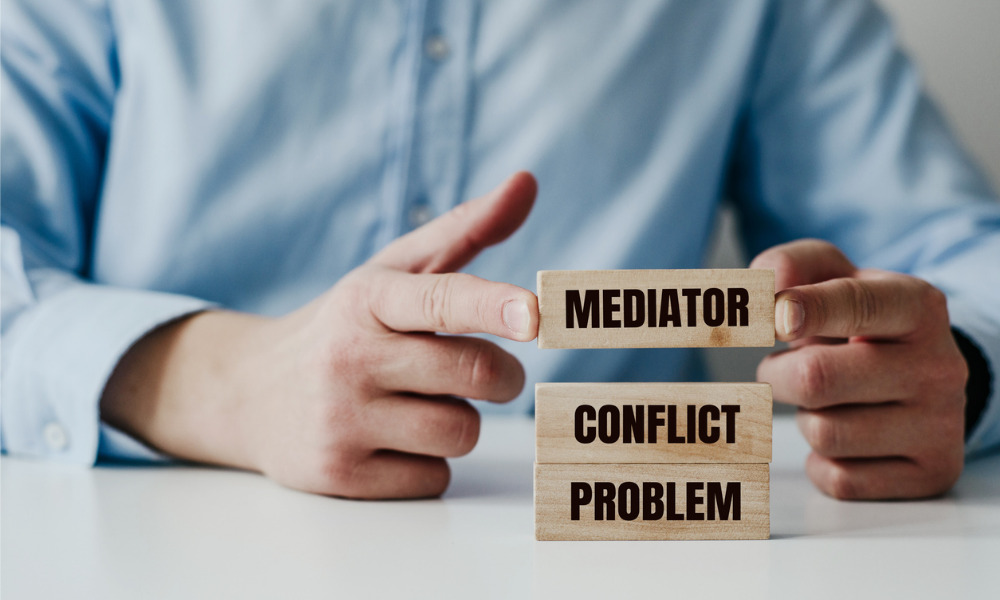 Legal Aid BC's Family Resolution Centre, a free online service that offers mediation to separated parents with low to moderate income, has recently expanded to cover the entire range of parenting issues that separated couples may face, including child support.
The Family Resolution Centre seeks to assist separated parents by giving them access to information, resources and a platform to exchange their ideas on how to address the issues significant to their family, to work together and to negotiate for the creation of an agreement, said a news release from the Provincial Court of British Columbia.
If the parents cannot come to an agreement, the centre offers the assistance of a professional family law mediator, who can provide five hours of free mediation for parenting issues and five hours for child support issues, amounting to ten hours of free mediation in total for parents who are dealing with both types of issues.
According to the website of MyLawBC, which is built and maintained by Legal Aid BC, the Family Resolution Centre aims to guide separated parents through the steps for reaching parenting and child support arrangements. Such parents can ask for assistance from a coach and, if both parents have proposed arrangements and one parent lives in B.C., they can also ask for help from a mediator. The parents will then be able to print and sign a downloadable document of their arrangements.
In Manitoba, the provincial government has proclaimed Bill 50, or the Legal Aid Amendment Act, which will amend the Legal Aid Manitoba Act by vesting Legal Aid Manitoba with the authority to set fees for private bar lawyers. These regulations, which seek to advance Manitoba's criminal justice system modernization strategy and the timeliness of its justice system in general, came into effect on Oct. 7.
"It is simply inefficient for government to be setting fees for private bar via tariffs," said Cameron Friesen, Manitoba's justice minister, in a statement. "That is why our government is acting to remove the tariff from the regulation and allow Legal Aid to manage its budget independently."
According to Bill 50, the management council of Legal Aid Manitoba should establish a tariff of fees to be paid to solicitors for providing legal aid and the manner of taxation of bills of costs under s. 16 of the Legal Aid Manitoba Act, and should ensure that the tariff is published on the council's website or in any other form deemed appropriate by the council.