Recent Aphria-Tilray deal could be sign that consolidation is on its way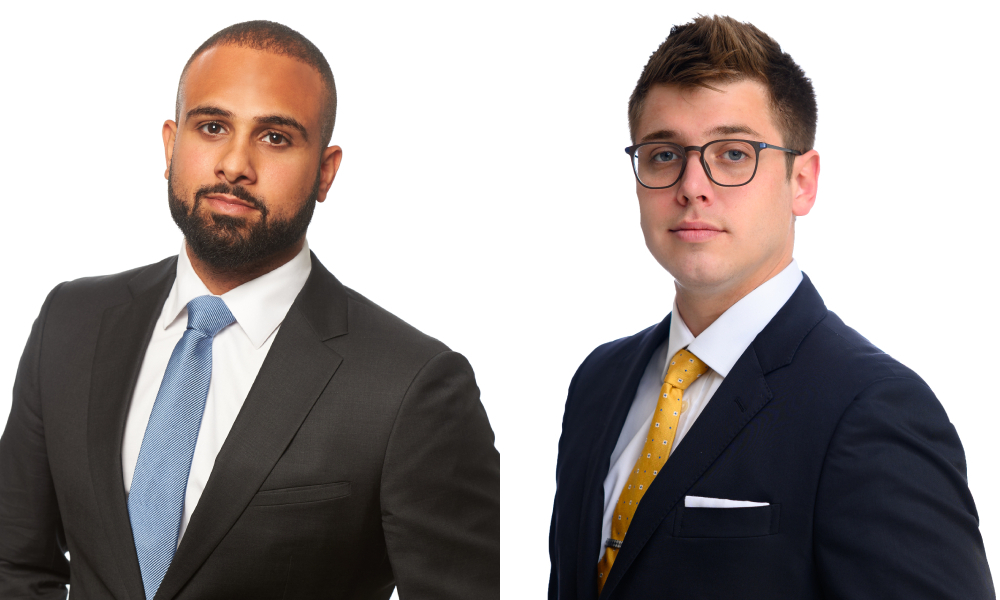 It might be a slow burn, but the cannabis sector looks like it is getting stoked for M&A activity in 2021, say lawyers Brandon Schupp and Nader Hasan of Norton Rose Fulbright.
"We're seeing indications of stability" in the sector, says Schupp, noting that deals had slowed in 2019 and was further curtailed by COVID-19 in 2020.
Schupp adds that towards the latter half of last year, M&A activity in the cannabis industry had already started to increase, as share prices began to stabilize and, in some cases, improve.
Predictions of market consolidation in the cannabis industry are not new. Even before the legalization of cannabis in Canada, Ernst & Young's research indicated that industry executives believed consolidation was inevitable and would leave only a few large players to operate in the post-legalization cannabis market.
However, though several M&A transactions have been completed, the cannabis sector has not yet experienced the high volume of transactions that many predicted. But there are signs this situation may be starting to change, say Schupp and Hasan.
"The fact that valuations may be stabilizing and may be coming to accurately reflect the value of cannabis businesses is encouraging," Schupp says. "We might be able to take that as an indication that executives are starting to see enough stability in the market to make deals."
Schupp also points out that valuations for cannabis companies had inflated to the point where some were trading as high as 90 to 120 times reported revenue, making it challenging for those with capital to know what acquisitions to pursue.
The valuations have come down to the point where they are more grounded in a cannabis company's actual performance. However, Hasan says there may still be "valuation gaps" between what a potential buyer and a potential seller see as the fair price for an acquisition.
Hasan says this situation will likely lead to scenarios where M&A deals in the cannabis sector will involve more than "the traditional one-time cash payment" to close a deal to bridge these valuation gaps.
Mechanisms to achieve bridging any potential gap include earnouts and post-closing price adjustments. "Essentially these are deferral mechanisms, where you're kicking the question of valuation down the road," he says. These payment deferrals are usually based on the target company meeting specific operational targets, such as working capital.
These types of mechanisms are not as clean-cut as a straight buy and sell, Hasan says, and might involve more managerial involvement from the selling company, which has a vested interest in seeing the target company reaching those milestones. "It could mean retaining the current CEO or bringing in an advisor — something to keep the [target company] involved."
Another factor that may have contributed to limited M&A activity in the cannabis sector was eliminating Ontario's lottery system for awarding cannabis retail licenses, Schupp says.
Just after legalization, Ontario used a lottery system to award a limited number of licenses to operate retail cannabis stores. The resulting difficulty in entering the market drove some M&A activity, Schupp says, as buyers attempted to gain market share by acquiring existing retail operations.
The Ontario government eliminated the lottery system in 2020 to allow prospective retailers to apply for licenses on a first-come-first-served basis. This meant it became easier for new retailers to enter the market, which may have reduced the incentive for prospective retailers to acquire existing businesses.
However, Schupp and Hassan say that signs of the end of limited M&A activity and more consolidation in the sector are starting to take hold. They point to the recent announcement that two Canadian companies, Aphria Inc. and Tilray Inc, are merging in an all-stock deal that would form the world's largest cannabis producer based on sales.
Under the terms of the deal, Aphria shareholders will get 0.8381 shares of Tilray for each Aphria common share they hold. Once the deal concludes, Aphria shareholders will own approximately 62 per cent of the outstanding Tilray shares, resulting in a reverse acquisition of Tilray.
The merged company will operate under the Tilray name, while its shares will trade on Nasdaq under the TLRY ticker symbol. Aphria will become a unit of Tilray.
Irwin Simon, Aphria's current chair and chief executive officer, will take on those same roles in the merged company. Current Aphria directors will occupy seven of the nine seats on the new company's board of directors, with Tilray getting the other two.
Schupp and Nader say analysts predict that the Aphria-Tilray transaction will prompt a cascade of M&A activity as other producers seek to make deals to remain competitive. This consolidation could be further fueled as the stock prices of cannabis producers recover from the lows seen during the peak of the pandemic, providing deal makers with more flexibility in negotiating and completing transactions.
There is also the prospect of legalization of recreational cannabis in the U.S. at a federal level, following the election of Joe Biden as President. Producers in the U.S. and Canada would merge as they seek to gain market share in the U.S. recreational cannabis market.
With all this potential for M&A activity, Nader says would-be buyers and sellers should reach out to legal counsel to "get their ducks in a row" to be ready for the expected consolidation. "So, when an opportunity does appear, you can move quickly."