Legal tech provider had already partnered with TELUS, which was looking to sell the business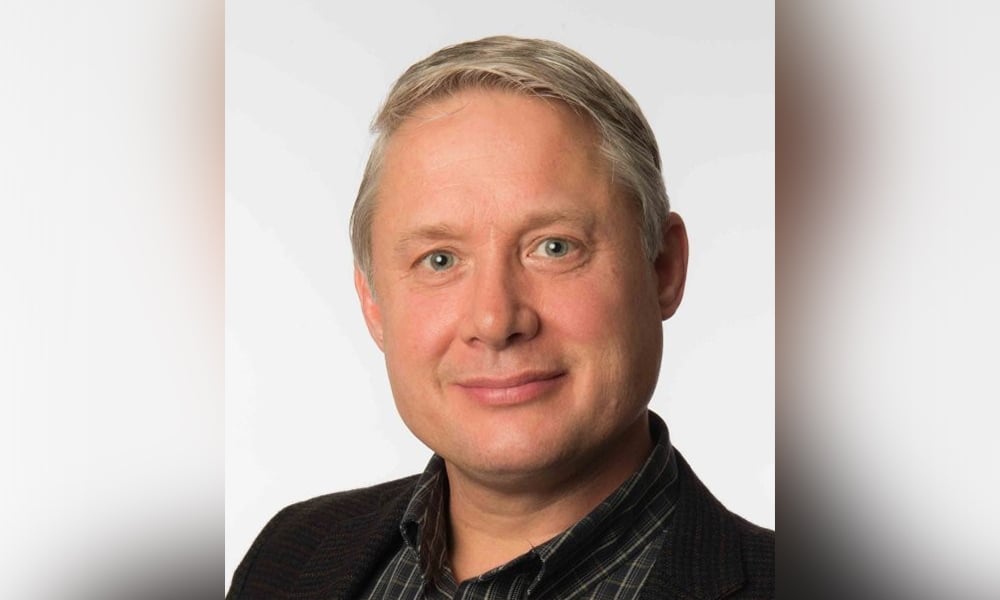 Legal tech player Dye & Durham's recent $500 million deal to buy TELUS Financial Solutions was driven in part by a desire to take in-house a valuable tool it already uses to connect lawyers with seamless methods of receiving mortgage instructions and discharging mortgages, says the company's Chief Commercial Officer John Robinson.
Robinson says that telecom player TELUS has been a long-time partner of Dye & Durham's in a web-based platform to streamline the real estate closing process on behalf of law firms and notary firms across the country. He notes that Dye & Durham provides a national closing platform used in about 85 per cent of residential real estate transactions in Canada.
So, when Dye & Durham became aware that TELUS was interested in selling its financial solutions assets, Robinson says.
"We thought it is such a critical part of our community and enabling our customers [to close real estate transactions] that we wanted to make sure that we were still going to have access to it." He adds that Dye & Durham legal firm customers "drive tremendous value" from the service, "so we felt it was important for continuity, and improved connectivity, that we acquire it."
Robinson says that whenever a company goes through a sale of assets, "as a partner you're worried about who might buy it, and what they might want to do with it." He notes that "making sure we have all the parts and pieces" to ensure that lawyers have the technology and capabilities they need "is part of our mission." Instead of taking a chance who might own the business, there was a good argument for Dye & Durham to bring it in-house.
The outright acquisition of a service that a partner has provided will also benefit Dye & Durham customers through the development of expanded product capabilities, especially "in the real estate value chain."
While the purchase amount of $500 million was made public, Dye & Durham did not disclose the valuation of the deal and what metric or multiple was used.
TELUS' Financial Solutions business provides digital infrastructure and technology solutions to the financial community across Canada, providing a well-established digital financial ecosystem for payment processing and real estate technology in Canada.
TELUS' Financial Solutions also provides Canada's "de facto" national payment infrastructure, servicing consumers and businesses in all market segments. It moves an aggregated value of more than $1.3 trillion annually.
Robinson says lawyers practising real estate law are "the quarterbacks and cornerstone of every transaction." They need to coordinate information from agents, mortgage brokers and lenders, and buyers and sellers.
"They have to ensure that all documents are properly prepared and registered in land titles and land registry offices across the country. They have to check with municipalities for tax arrears, perhaps check environmental zoning, order title insurance, and so they're really at the heart of a real estate transaction, ensuring that it closes properly."
It's a complex role historically done by mail, courier, fax and, more recently, email. Because it used to involve a lot of typing and retyping, these transactions traditionally were vulnerable to errors and took longer to process. With the TELUS Financial Solutions platform, the stakeholders in a real estate are all connected, and the workflow is more automated, something that helps the lawyers involved.
Robinson says, from a customer's point of view, "nothing has changed" with the purpose. However, Dye & Durham intends to invest in the product. In particular, he says that it will build out the discharge capability to allow lawyers and lenders to orchestrate a discharge more efficiently on a trailing mortgage. "That will be a big win for them" and help customers get more value that out of the TELUS tools.
Matt Proud, CEO of Dye & Durham, said in a news release that the TELUS Financial Solutions transaction "is consistent with our growth strategy, adds significant scale within our current Canadian business, and is very well suited for our proven "acquire and integrate" playbook."
Dye & Durham, a provider of cloud-based software and technology solutions designed to improve efficiency and increase productivity for legal and business professionals, has a "Build to a Billion" revenue objective. It has operations in Canada, the United Kingdom, Ireland, and Australia and has a blue-chip customer base that includes law firms, financial service institutions, and government organizations.
Proud noted the TELUS Financial Services acquisition "expands our capability by adding the largest non-bank payment platform in Canada." The platform processes 140 million bill and tax payments annually and moves an aggregated value of over $1.3 trillion, in partnership with financial institutions, billers and government agencies."
Darren Entwistle, President and CEO of TELUS, said in the release that his company "has provided the financial community with robust solutions that help them leverage technology to transform and advance their core business through digitization."
He added: "Dye & Durham shares our commitment to delivering customer service excellence, as demonstrated by its expansive and loyal client base . . . We are confident that this is the right organization to support our team members and the ongoing transformation of the financial services industry for many years to come."
Robinson points out that "what a lot of people don't realize" is that many of the bill payments made through banking apps are powered by TELUS Financial Services, which has built the technology to move the money and manage those payments.
"It's another capability that we really like, as people are looking for more automated ways to move money, as cash is becoming much less prevalent. Online bill payment is now the name of the game these days."
The TELUS Financial Solutions business will continue to grow and prosper, he says, noting another solution Dye & Durham hopes to develop on its own or with a partner is a method for moving money more efficiently on a real estate transaction.
Robinson says that while Dye & Durham is actively pursuing an acquisition strategy, in addition to organic growth, the purchase of TELUS Financial Solutions is not an indication that it will be looking for targets only among its existing partners.
"We're very comfortable with our partnerships," he says, and happy to continue working with them. "We don't intend to own all of the various functions of our platform," Robinson adds, also pointing out that the TELUS Financial Solutions deal was "exceptional" in that TELUS had indicated it was planning to sell this business.
When announcing the acquisition of TELUS Financial Solutions, Dye & Durham also said it has closed a previously announced $1.8 billion senior secured credit facility.
The company used the proceeds from the facility to repay the amounts outstanding under its existing term loan facility of approximately $239 million and finance the acquisition of TELUS' Financial Solutions.
The remaining amounts are intended to be used to, amongst other things, finance its ongoing acquisition strategy.
Dye & Durham closed a private placement in conjunction with the new facility, issuing 126,968 common shares at a subscription price of $39.38 for total gross proceeds of approximately $5 million.