Legal leaders discuss innovation trends in Canadian legal departments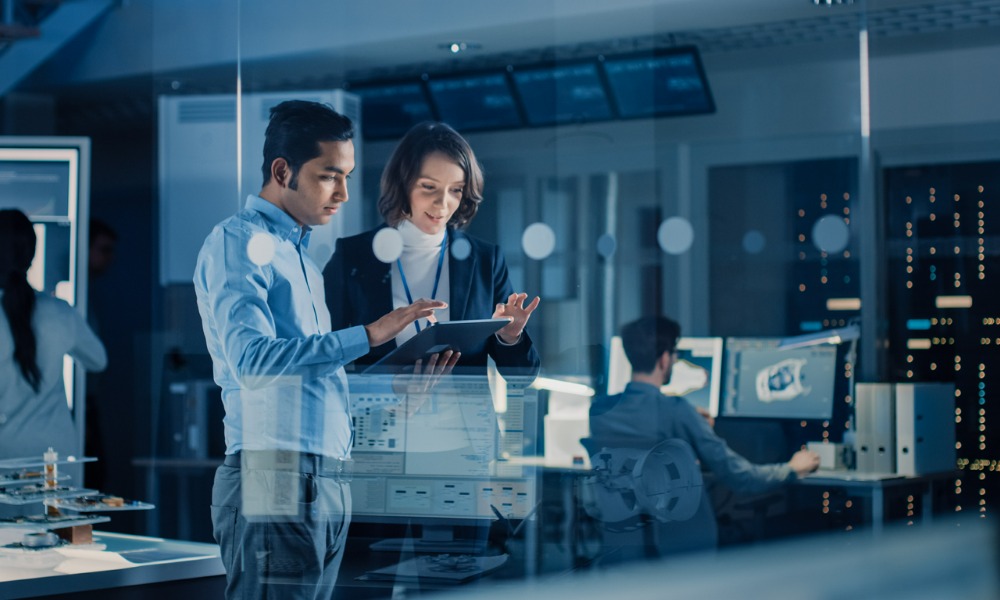 Legal technology has a significant role to play in helping organizations become more streamlined and responsive, particularly in the areas of contract management, contract drafting and review, as well as knowledge and content management.
A survey of legal department leaders by the Canadian Legal Innovation Forum found that while cost is an important factor in technology investment decisions, the most critical consideration for legal leaders is that new systems integrate seamlessly with the existing infrastructure and are successfully adopted within the organization.
"Cost is important but for me, if I don't have something that seamlessly integrates it's useless to me and to my team," said Elisabeth Demone, VP, chief legal officer and secretary at Symcor, who spoke during a webinar hosted by the Canadian Legal Innovation Forum this week. The results of the Canadian Legal Innovation Forum's inaugural legal department survey were presented during the webinar by Andrew Bowyer, founder of ADB Insights and the Canadian Legal Innovation Forum.
More than two-thirds of survey respondents (69%) said their top consideration is the complexity of integrating a new solution with existing systems, followed closely by adoption (67%). Initial and ongoing costs are also a priority for 57 per cent of respondents. Sixty-eight per cent of respondents ranked the ability to integrate legal technologies with other departments within their organizations as being of high or medium importance.
"The expectation of the organization is that if you're implementing a contract management system for example, it's got to work. You only get one kick at the can at this," said Mark Le Blanc, general counsel at TVO who also spoke at the webinar.
The report indicates that the use of alternative legal service providers by Canadian legal departments remains comparatively low compared with other jurisdictions. It also found that only 38 per cent of legal departments have a legal operations function in their department.
"In line with general trends happening in other jurisdictions such as the US and UK, we would expect this trend line to reverse in the near to medium term and we will see a higher per centage of legal departments having a legal ops function," said Bowyer during the webinar.
In-house lawyers prioritize expertise, responsiveness and value from their external service providers, while collaborative projects between legal departments and service providers are primarily focused in the areas of contract management, knowledge management and matter management, the report found.
With regard to the pandemic's impact on legal department budgets, the majority of respondents said that their budgets have remained the same. Just one-fifth of those surveyed reported increases while almost one-quarter said budgets have decreased.
In terms of the focus of innovation initiatives, legal departments are working with external counsel partners on projects related to contract management (33%), knowledge management (26%), matter management (26%) and supply of additional legal resources (21%).
Many participating legal leaders say they are looking to their law firm partners for help controlling their external legal spend, which includes examining shared risk billing models, alternative fee arrangements and better invoicing processes.
"This shows an opportunity for external providers to proactively focus on bringing new ideas and fresh solutions to their legal department partners," said Bowyer.
During the first half of 2021, the Canadian Legal Innovation Forum surveyed over 80 decision makers from different corporate legal departments at organizations across the country to create its inaugural legal department report. Respondents include general counsel, assistant general counsel, legal counsel, and legal operations professionals from a variety of industries, including financial services, information technology, real estate, manufacturing, education, government and transportation.
The webinar was also attended by Jon Domanko, head of legal at Restaurant Brands International (Canada); Katie Skidmore, Knowledge Management at Tech Resources; and Gillian Scott, partner, innovative products at event sponsor, Osler.