Legal team plays key role in establishing new online grocery delivery business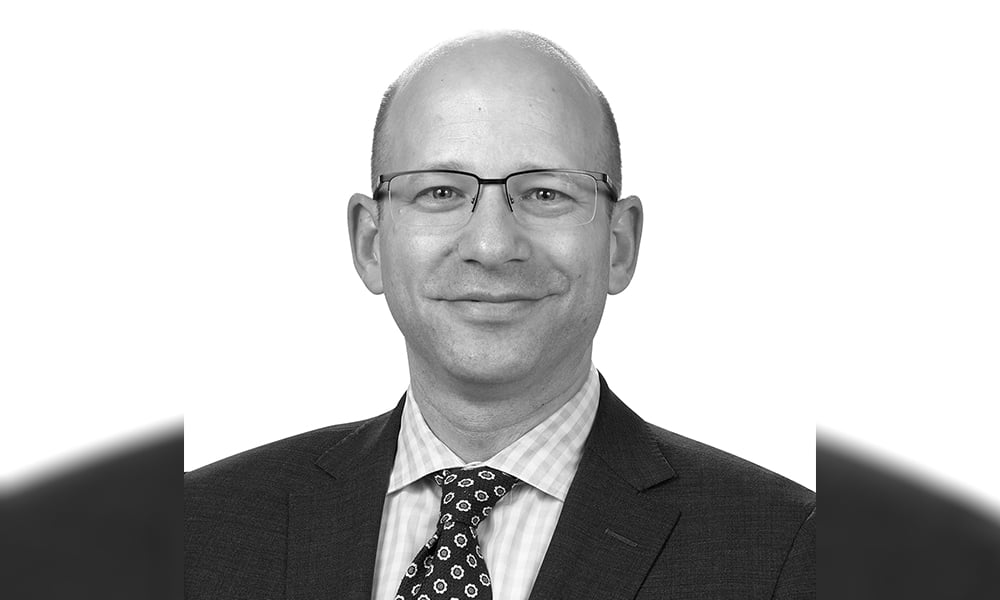 Supporting the recent launch of a $200 million online grocery home delivery service – dubbed Voilà – was a huge undertaking for the legal team at Sobeys Inc. The team of 15 lawyers plus support staff has been involved throughout the planning process and launch, starting with the complex and exclusive agreement between the Canadian grocery giant and partner in the operation, Ocado Group Plc – a British e-commerce service which uses robotics. Using Ocado's technology, robots assemble orders, resulting in minimal need for humans to handle the products, while staff deliver orders directly to the customer's home.
Voilà's first customer fulfillment centre opened in Vaughan, Ont. last month, initially servicing local customers, and the service is slowly expanding across the Greater Toronto Area throughout the summer.
"It has been a really exciting project for the legal team because of all the different facets we are involved in," says Doug Nathanson, senior vice-president, general counsel and corporate secretary at the Empire Company Ltd. – the parent company of Sobeys.
"We've been in the e-commerce world in Quebec for quite some time in our IGA banner but not for Ontario, so this was a new type of business," says Nathanson. "I'm very proud of my team because they were really nimble and highly consulted throughout. It's not often that the legal team in a big company gets to be part of that start-up agile environment and they were really just involved in every little step, alongside the business."
Getting the business up and running created considerable work for Nathanson and his team, as they were involved in everything from promoting the service and accurately describing it to customers, to managing delivery windows and freshness guarantees, while staying compliant to all rules and regulations.
Privacy was also a huge focus for the legal team as the customer-centric service involves the collection of new personal data, while labour and employment laws have been central to the hiring of thousands of new employees. Ensuring that health and safety guidelines were met for drivers and warehouse staff added another layer of complexity. Protocols include frequent cleaning and sanitization of warehouse and delivery vehicles. Delivery staff wear face masks upon arrival to homes and change gloves and sanitize in between each delivery. Given the current need for contactless deliveries, all orders are left at the doorstep or lobby of the customer.
Marketing the new business was another major challenge for the legal team, particularly in light of the pandemic crisis and the additional restrictions it created.
"We wanted to promote freshness and affordability and robot-handling, so we had to think about how to market a new business with new claims," says Nathanson.
The project, which has been in the planning stages for at least two years, was scheduled to launch late summer or early fall, but due to the COVID-19 pandemic and accompanying social distancing requirements, demand for an online grocery delivery service led the teams at Sobeys to push the project forward for an earlier launch date.
"This was an opportune time to launch because there was so much demand," says Nathanson. "We were trying to accelerate the launch, so we had to run with the acceleration and add in all the COVID preparation which did not make it easy, but everyone pulled together on that front." Voilà offers grocery essentials from Sobeys alongside customer favourites from the retailer's Farm Boy chain as well as health and wellness products from Well.ca, which is owned by McKesson Canada.
A second customer fulfillment centre is currently under construction in Montreal which will service Quebec and some of the Ottawa region through Empire's IGA banner. Once the service is fully up and running across Ontario and Quebec, Nathanson hopes it may expand across the country, although no concrete plans have yet been made for a national expansion.
"We have told our investors, customers and everyone else to stay tuned while we evaluate our plans to see what makes sense for the rest of the country. I think we'll have some exciting news in the next little while," says Nathanson.
Customer feedback in Ontario has been very positive in the early stages.
"What we've been hearing from customers is that this is just a better way of ordering groceries," says Nathanson. "It's on time and their orders are guaranteed perfect because of the way the robots and the algorithms work. There will be continuous improvements and new features added as we learn and see what our customers want."