Developing legal fluency in different jurisdictions brings huge benefits, says Chris Murphy Ives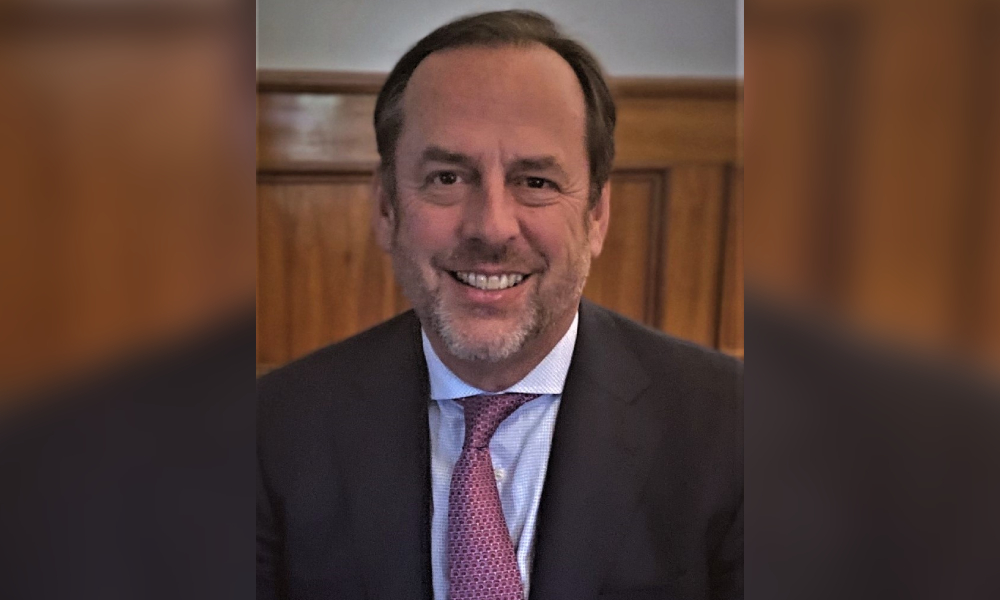 Chris Murphy Ives jokingly suggests he may have been predestined to be an international lawyer from birth. With St. Christopher being the patron saint of travellers, and St. Ives being the patron saint of lawyers, he may have had no choice in the matter. The former deputy general counsel and legal chief of staff for Hewlett Packard Enterprise has spent his 30 plus-year career practising law all around the world – initially in private practice and then as in-house counsel at Hewlett-Packard and Hewlett Packard Enterprise for the last 20 years, during which time he led legal teams in over 60 jurisdictions.
"By the time I rounded up my time at Hewlett Packard, I had been responsible for every region of the world," says Murphy Ives, who qualified as a lawyer originally in Ontario and subsequently in Paris, France. "All along the way, the combination of an Anglo-Saxon legal background, coupled with a French civil law qualification, and the stereotypically positive associations of being Canadian, was really a ticket to success," he says.
Murphy Ives' first strategy to achieve his quest to become an international lawyer was to take as many courses in foreign and international law as possible. While studying at the Allard School of Law at the University of British Columbia he was able to take a range of courses that would benefit him in his goal, including Chinese law, Japanese law, civil law and of course private and public international law. As a British, Swiss and Canadian citizen educated in Canada, Israel, Russia, Poland and France – and speaking fluent French – Murphy Ives was well positioned to live and work in Europe, so he took the opportunity to pursue a summer internship in Paris before completing his master's degree in law at the University of Geneva. He went on to spend five years in Paris at the law firm, Bignon Lebray, where he focused on M&A and foreign investment in France and then five years in-house at an Italo-French agro-food holding company, doing M&A around the world.
In 2000, Murphy Ives landed in a role at Hewlett-Packard's Geneva office in 2000, where he led their European M&A, corporate and tax restructuring practice. He later had the opportunity within HP to move to Singapore where he ran the legal team for the global IT company's Asia-Pacific operations.
"Just by developing knowledge of how the law works in Canada, the U.S., England, France and Germany, and then taking that knowledge to Asia, I was able to develop a certain level of legal fluency in multiple jurisdictions given that most legal systems in the world are based on European legal systems. Developing legal fluency in key jurisdictions is a huge advantage," says Murphy Ives.
After four years in Singapore, he moved back to Geneva where he took on the role of VP, Deputy General Counsel for HP's Europe, Middle East and Africa legal teams, and later added the United States, Latin America and Canada to his remit, managing a team of 200 lawyers
"Dream of the possible and then just work towards that," Murphy Ives advises young lawyers who are interested in pursuing an international career. "If you are lucky enough to have two nationalities, as many Canadians do, take advantage of that additional foothold somewhere else in the world to develop expertise in another legal system."
If you have the option to study law in another country – even just for a semester – Murphy Ives highly recommends taking this route, in addition to working on foreign language skills. Having spent a year at the Hebrew University of Jerusalem, Murphy Ives speaks a little Hebrew in addition to fluent French and some Italian.
"Having different languages and insight into various cultures, helps create connections, makes the world a smaller place and allows building on commonalities to get deals done," he says.
After many years of traveling, Murphy Ives has migrated back to his native Canada in hopes of leveraging his international legal expertise as general counsel or deputy general counsel for the benefit of a Canadian multinational.