Developing internal expertise is a priority for general counsel, Valery Zamuner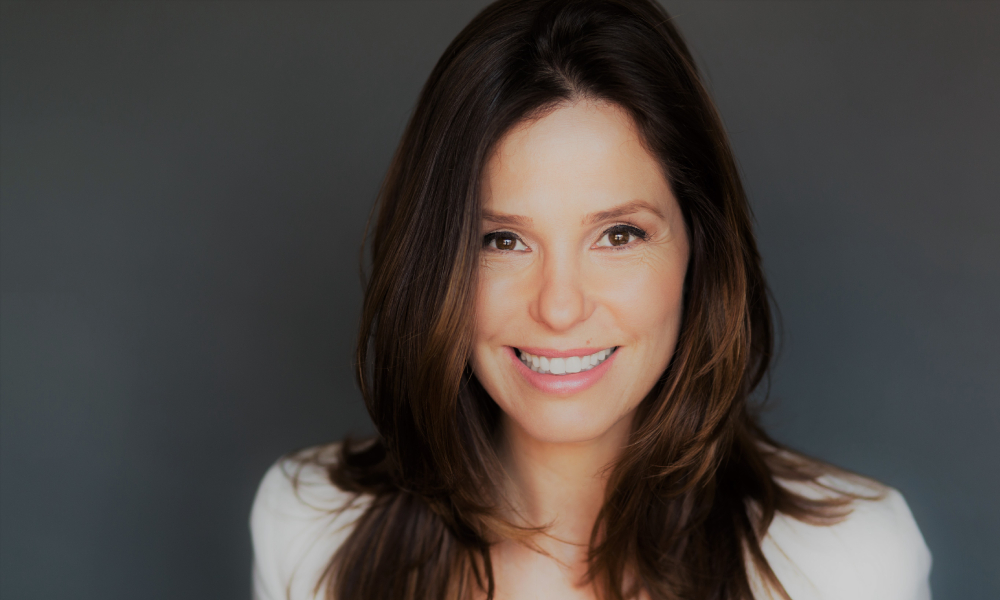 As one of the world's largest convenience store chains, Alimentation Couche-Tard depends on the support of a strong legal department – not only to manage legal matters, but also as a business partner as the organization continues its international expansion plan. The global leader in convenience and fuel retail currently operates in 26 countries and territories, with more than 14,200 stores and approximately 135,000 employees. Circle K is its primary brand outside of Quebec. Despite the obvious operational challenges caused by a reduction in traffic and demand for fuel during the pandemic crisis, the Laval, Quebec-based company worked diligently to maintain its financial strength and push forward its strategy to grow organically and through acquisitions.
"The management team is very ambitious and innovative, and we have a strategic plan to double the size of the company, which is quite something considering the size of the company," says Valery Zamuner, senior vice-president, general counsel and corporate secretary at Couche-Tard. "As a legal team we want to stay close to the operation and strategy which brings so many opportunities, so there is never a dull moment."
Continuing to build and strengthen the 40-person legal department is a priority for Zamuner this year, in order to maximize efficiencies. Since joining the company in 2019, Zamuner has been striving to reduce the amount of work that is outsourced from the legal department by bringing lawyers together from other parts of the business to create a stronger team.
"My mandate since I joined has been to bring the expertise internally and only use external counsel for value-added work instead of just for bandwidth," she says. "What we're trying to do is find ways to serve the business faster and more efficiently with the means we have. We have a lean team for the size of the business, so we look at different tools." A billing system was implemented this year to examine where legal fees are spent. The team is also considering putting a document management system in place and to examine options with AI to further boost efficiency.
"We want people to come and see us, not just for legal advice, but for business advice, and for that we need to be close to the business and to provide services beyond what people think they can receive from us," says Zamuner, who also advises the board on governance matters in her role as corporate secretary.
Given Couche-Tard's strong history of growth through acquisition, Zamuner's experience and passion for mergers and acquisitions makes her the ideal candidate for her current role. Having started her career within the M&A and securities practice sub-groups at Fraser Milner Casgrain LLP, Zamuner went on to focus on M&A in multiple in-house roles at organizations including PSP Investment, WSP Global and Stingray, before joining Couche-Tard which is very active in the M&A space around the world.
Although some big deals have been unable to close in recent months, primarily due to the impact of the pandemic crisis, the company made some strategic purchases including the acquisition of Convenience Retail Asia Limited in Hong Kong in December, 2020 which Zamuner describes as "a very good platform to increase our presence in Asia." Couche-Tard also announced an agreement last month to sell 49 sites in Oklahoma to Casey's General Stores for $39 million in an all-cash transaction, as part of its network optimization program.
In addition to M&A, innovation is another critical strategy at Couche-Tard. Zamuner and her team have been involved in supporting the organization in the launch of a retail innovation lab. Created in partnership with McGill University, the lab offers a frictionless shopper experience by use of an app and allows the retailer to gain a deeper understanding of its customers.
"People think convenience stores are pretty simple, but our business is continually getting more and more innovative," says Zamuner. In another example of Couche-Tard leading the way in innovation, the company is leveraging the success of its electric car solutions initiative in Europe by expanding the strategy to North America.
Like many businesses, Couche-Tard has been impacted in numerous ways by the ongoing pandemic. With a goal to make communication among staff a priority amid the crisis, the number of management meetings was increased at the start of the pandemic which enabled the global team to exchange ideas and to learn from experiences within other countries.
"We made a decision right from the start to put our people first because people are our best asset, so health and safety remain our top priority," says Zamuner. Measures included introducing an emergency appreciation pay premium for all hourly store and distribution centre employees in North America, as well as an emergency sick care plan.
Becoming a better business partner is a goal for the legal department, while Zamuner also wants to prioritize the personal development of each team member.
"One of my personal objectives as a leader is to help my team shine and be present and feel recognized by the business," she says. "What I enjoy the most is giving back to young lawyers and other young professionals – and empowering them."