A blog on the website allows students and guests to address business law questions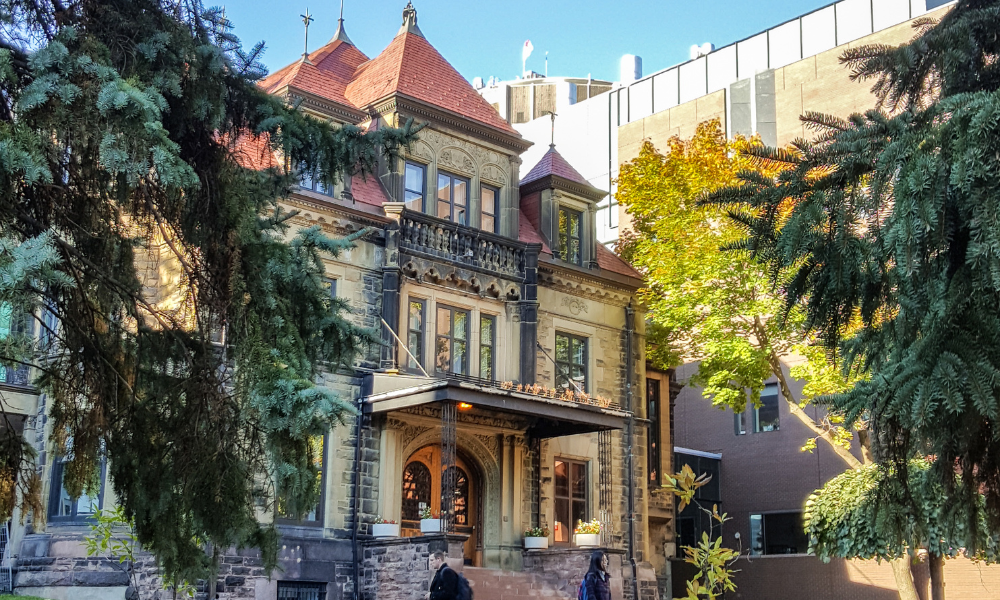 McGill University Faculty of Law has launched its new business law platform, a website that covers the law school's Seminars in Business and Society, the Business Law Meter Blog and other national, international and transnational business law matters.
Robert Leckey, dean of McGill Faculty of Law, said that the new website would showcase and examine issues at the intersection of business and society.
"As we look to McGill's third century, our Faculty of Law has a clear plan to build on our integrated program and international connections, strengthening an area that will be critical to future legal practice and social progress," said Leckey in the law school's news release.
The McGill Business Law Platform seeks to house content from the Seminars in Business and Society, an international speaker series that allows legal practitioners and academics to tackle pressing current issues in business law, and to spotlight the insights shared by faculty members and alumni focusing on business law.
The McGill Business Law Meter Blog, on the other hand, aims to provide students and guest writers opportunities to address business law questions.
Peer Zumbansen, inaugural incumbent of McGill's professorship in business law, guides the new business law platform, convenes the Seminars in Business and Society and edits the Business Law Meter Blog, said his biography from McGill Faculty of Law's website.
In January, Zumbansen joined as a professor of McGill Law, where his research focuses on private law, specifically relating to contracts and corporate law, transnational law, legal theory and legal sociology.
At Osgoode Hall Law School, Zumbansen served as a law professor beginning in 2004 and held Canada research chair positions in comparative and transnational corporate governance and in legal theory and transnational economic governance. From 2014 to 2018, he was a professor of transnational law and founding director of the Transnational Law Institute at the Dickson Poon School of Law in King's College London.
Zumbansen was previously a part-time lawyer at Taylor Wessing LLP and at White & Case LLP in Frankfurt. He received his LLM from Harvard University and his doctorate from Goethe-University in Frankfurt.
Zumbansen has held visiting professorships at Southwestern Law School in Los Angeles, at FGV Direito São Paulo, at Université de Paris IX Dauphine in Paris, at University of St. Gallen in Switzerland and at Université de Sherbrooke in Quebec, among others.
McGill's professorship in business law acts as a liaison between the law school and practitioners in Montreal, in Canada and beyond Canada, with a focus on how business law affects society and other legal areas, said information from the McGill Business Law Platform. The new website is part of the law school's commitment to enhancing its teaching, research and outreach efforts in business law, considering the central role of business organizations and commerce in the current world.