Historically, the end of economic supercycle is when great companies emerge, says Delage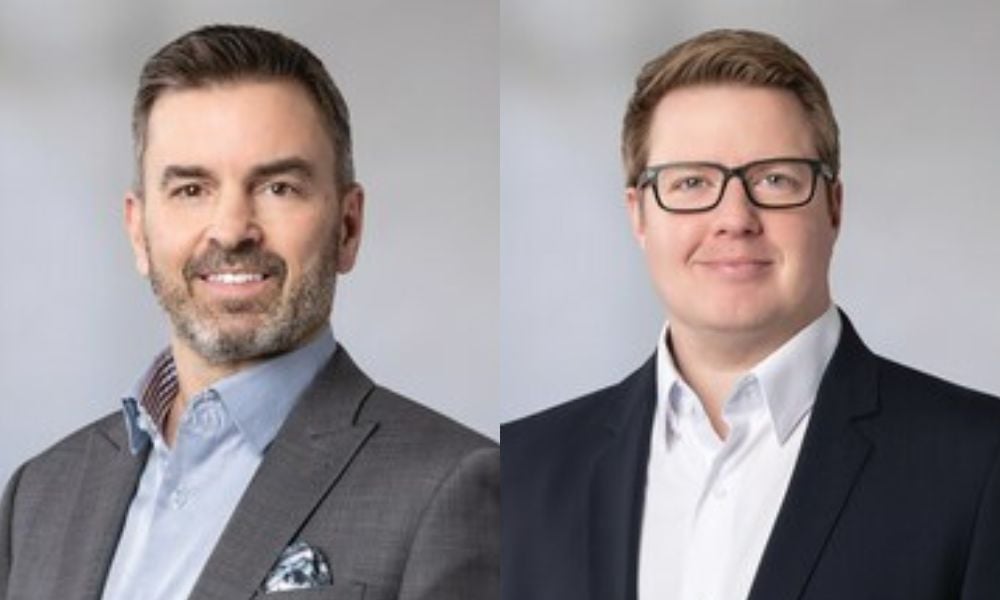 As Canada ends a period of sustained economic expansion – known as a supercycle – a recession may loom. According to Jean-Nicolas Delage, great startup companies tend to emerge in these moments in history.
That was part of why the time was right for Delage and Christian Jacques, who together have been serving Montreal's high-tech startup scene for a decade, to join Osler's emerging and high-growth companies group.
Delage says that legal issues are multiplying and becoming increasingly complex in the tech space. The pair decided that a platform with an emerging technology scheme and a fully integrated national team with a strong presence in the Toronto market was the best place for them and their clients.
"It's a question of depth of team, depth of expertise, the sheer volume of transactions, and knowing all the players involved in these types of transactions. We just felt that that would be super helpful for our clients," he says.
Delage says that he and Jacques also approach their client base like Osler.
"In the Montreal market, we are super grassroots," he says. "We're involved in the ecosystem. We sit on the board of startup accelerators."
"We've always felt that if we took care of the startup ecosystem, the ecosystem would take care of us. And that's very similar to how the Osler addresses the Toronto market and the other markets in Calgary and Vancouver. To take advantage of these opportunities, these great new startups that are going to emerge during the down cycle, Osler found that it was important to have that grassroots presence that we represent."
Osler's National Co-Chair, Shahir Guindi, said that the addition of Delage and Jacques further entrenches the firm in the knowledge-based economy and adds to the strength of its capital markets, M&A, litigation, tax, and venture-capital-fund-formation practices.
Jacques specializes in venture capital financings and M&A for high-growth, emerging companies, while Delage is an intellectual property lawyer focusing on IP strategy for the same type of companies.
In the current economic environment, financing activity is down in the tech space, but has been replaced by increased M&A, says Jacques.
"There's actually great opportunity on the corporate side," says Delage. "Anyone who wants to work with cool entrepreneurs and cool companies doing amazing things to change the world will find a great place to be involved – either on the corporate side, doing the rounds of financings, and then there are people like me that love to work on the intellectual property issues."
"There's really interesting intellectual property challenges in all verticals, whether it's in artificial intelligence, quantum computing, med tech, biotech."
There are also opportunities for lawyers who want to work on the regulatory side, including in fintech and the life-sciences market.
"Again, a lawyer that wants to work with entrepreneurs that are changing the world with amazing technologies – irrespective of what you want to do as a lawyer, whether it's on the regulatory side, IP or corporate side – there's room for all of that," he says.