Calin Rovinescu also served as managing partner at Stikeman Elliott's Montreal office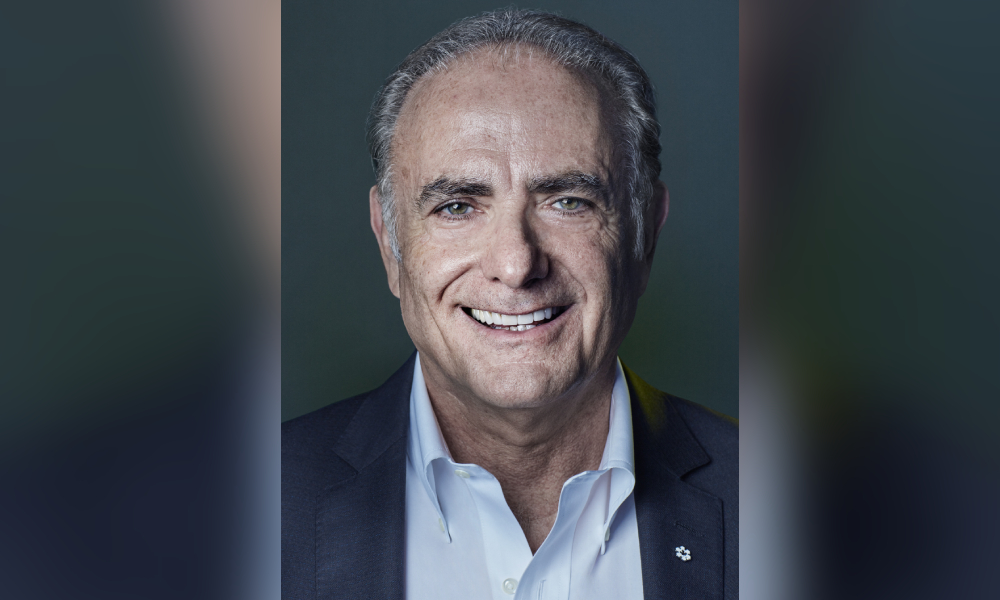 Teneo, a global advisory firm working exclusively with chief executive officers and senior executives, has appointed a new senior advisor, Calin Rovinescu, who retired as president and chief executive officer of Air Canada on Feb. 15.
In this non-executive role, Rovinescu will offer counsel to the firm's leadership team in Canada, will support the firm's philanthropic initiatives and partnerships and will engage in thought leadership activities with the firm's other senior advisors worldwide, said Teneo's news release dated Mar. 1 .
For two decades, Rovinescu practised corporate law in Canada and in the U.K. At the Montreal office of Stikeman Elliott LLP, he has served as managing partner and as a member of the partnership board and executive committee and has assisted businesses from varying industries in Canada, the U.K. and Europe in relation to merger and acquisition transactions, corporate finance, privatizations and restructurings.
In April 2000, Rovinescu joined Air Canada and went on to serve as executive vice president of corporate development and strategy, as chairperson of the airline's different subsidiaries and as chief restructuring officer. In November 2004, he co-founded and acted as principal of Genuity Capital Markets, an independent investment bank.
In April 2009, he returned to Air Canada as president and chief executive officer, in which position he led the airline's global expansion and increased customer satisfaction and profitability at a period of financial hardship. He also oversaw the launch of the Air Canada Foundation, which aims to support children and youth around the world, as well as charitable organizations, and to extend humanitarian relief for natural disasters.
Rovinescu has served as chairperson of the chief executive board of Star Alliance and of the board of governors of the International Air Transport Association and as chancellor of the University of Ottawa, where he acquired his common law degree in 1980. He also graduated with a civil law degree from the University of Montreal in 1978.
Rovinescu was named a member of the Order of Canada in 2018 for his efforts and leadership in advancing charitable causes and humanitarian relief in connection with numerous natural disasters. He will also be inducted into the Canadian Business Hall of Fame. He has been recognized for his leadership by numerous awards and publications.
"He is a highly respected business leader and his insights and perspective will be of great benefit to our team and clients," said Declan Kelly, chairperson and chief executive officer of Teneo, in the news release.
"He will be an enormous asset as we continue growing our Canadian business," said James Crossland, chairperson of Teneo Canada, in the news release.