The topic of the book evolved naturally over the legal career of Hartley R. Nathan, Q.C.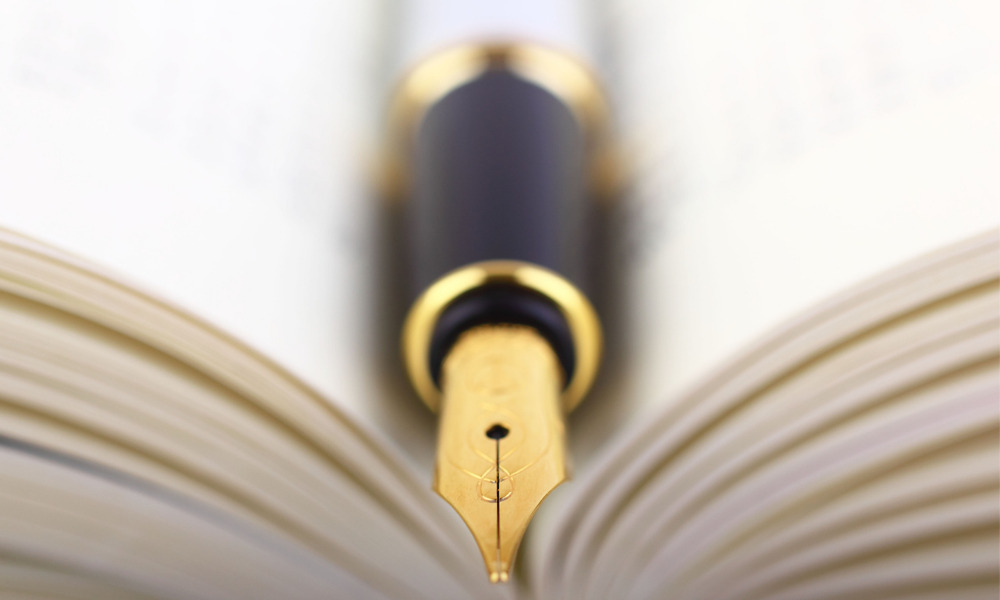 Sponsored article
After completing the Bar Admission Course with Honours in 1965, Hartley R. Nathan, Q.C. clerked with the Chief Justice of the High Court — and arguably got a different education there than his years at Osgoode Hall Law School.
"Any judges behind in their judgments, they stuck me with them to either do memos or draft judgments for them — I won't say whether they accepted them or not," Hartley, now corporate counsel at Lynx Equity Ltd., says with a laugh, adding he also got lots of experience writing papers including "speeches and the like."
A love of writing followed Hartley throughout his legal career. He was a partner at Minden Gross LLP for almost 50 years before retiring in 2019. Penning articles on Sherlock Holmes in what little spare time he finds, he has a lot of writing work to keep him busy including as co-author of Nathan and Voore, Corporate Meetings Law and Practice which was recently added to WestlawNext Canada's new Corporate Commercial Collection.
The topic of the book evolved naturally over the course of his career. After clerking and upon returning from getting his Masters of Laws in England, Hartley taught at his Alma Mater as an adjunct professor for six years. Judges and often practitioners, began appointing him to chair shareholder meetings. He started getting involved in some not-for-profit corporations where directer liability issues came up and he did a lot of work with law firms in terms of director issues. Over the years Hartley has been involved in major sales and acquisitions of private corporations, complex shareholders agreements and corporate reorganizations. He has advised multiple boards of directors on due diligence matters, how to fulfill their responsibilities as directors, how to prepare for and conduct meetings of directors, shareholders and members and how to deal with issues that may arise at these meetings.
When it comes to challenges in the area of corporate commercial law, for Hartley the biggest is lawyers who don't understand how to run the necessary director or shareholders meetings. He often ends up preparing scripts for the chair of the meeting "who comes in and has no agenda, has no script, their precedents are bad, etcetera — these are challenges that are hard to overcome."
"We're hoping our book will help at least in understanding a little bit more about how to run meetings," Hartley says. "There are texts out there with precedents and I think that's an area that could be developed."
Confidential information is another area where Hartley sees issues cropping up. He had a situation with a not-for-profit corporation where a director "could not wait to walk out and hold a press conference and share everything that went on in the board meeting that he didn't agree with." It was very difficult to find a way of dealing with this person other than holding an election and having him removed, Hartley recalls.
Then there are issues around quorums — people don't fully understand how much you need a quorum at a board, he says, or what happens if the directors leave and spoil the quorum. He's also interested in the plight of nominee directors caught "between obeying their master, so to speak, or doing what they should be and acting in the best interest of the corporation."
"These are the kinds of issues that come up, and we deal with them to some extent in our book," he says, adding that he reviews cases in Canada, the US, England and Australia.
Every other week there are cases dealing with varieties of errors or contentious issues arising in meetings of directors and shareholders. The errors and issues that arise are varied, but there is one trend he has identified: his many LawPro opinions, some of which got to court, illustrate "the extent to which lawyers can make errors in corporate matters — especially those working solo."
"I've handled any number of cases where a lawyer messed up initial corporate proceedings, and invariably, unfortunately, almost every one was a solo practitioner. They don't have people to whom they can ask questions."
With more lawyers going solo or working from home due to the COVID-19 pandemic and therefore without their colleagues within arm's reach for information, it's becoming more important for them to have easy access to a stable of books to help answer any questions they may have. In some ways these works replace that networking and organic knowledge transfer.