Ensuring a successful first annual meeting post-IPO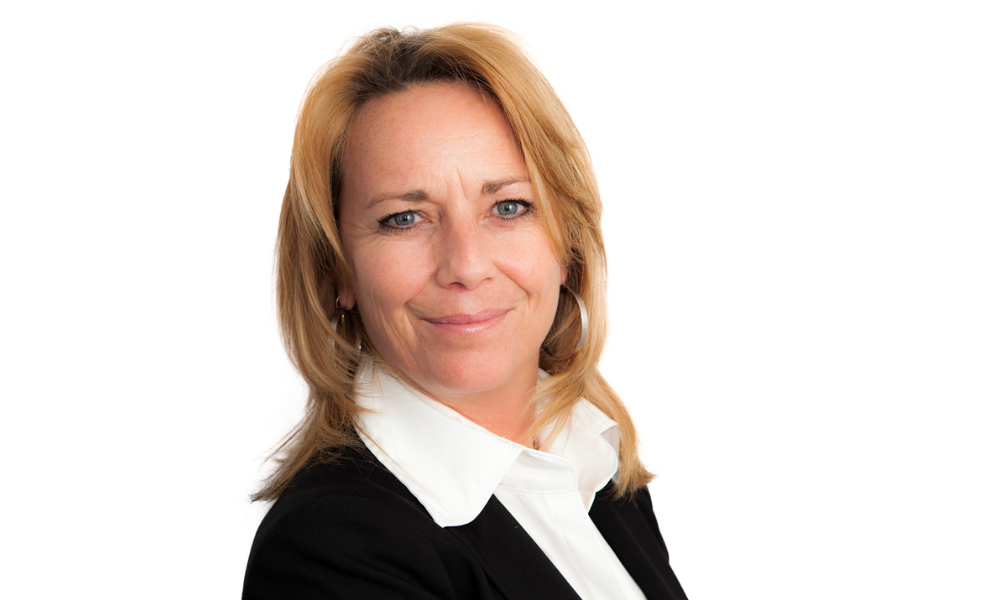 This article was produced in partnership with Computershare. For more information on helping your clients IPO intelligently, please visit Computershare's website.
Mallory Hendry of Canadian Lawyer sat down with Amanda Castellano, General Manager, Client Services at Computershare to discuss the critical first AGM and how Computershare can help.
An annual general meeting (AGM) is one of the first forays of a newly public company and provides an opportunity to share how the company is doing, what its goals are, any ventures that are in the works and essentially why current and future shareholders should invest.
While the importance of a well-constituted meeting cannot be understated, there are a lot of moving parts to grapple with and some important considerations may not be immediately obvious to newcomers. Over the last several decades, Computershare has partnered with dozens of law firms across Canada, acting as steward for clients throughout the IPO process and beyond. Computershare brings a breadth and depth of expertise paired with a fulsome suite of services, a combination that goes a long way in helping ensure the critical first meeting is a success, says Amanda Castellano, General Manager, Client Services at Computershare.
"Computershare will walk your clients through the unchartered territory of setting up their first AGM to leave a positive impression on all stakeholders," says Castellano. "There are several key decisions to make, and format is one of the first areas to consider. I believe clients should go with a hybrid approach – it's a win-win for everybody."
Virtual options are increasingly vital, as it opens the door to that many more people having the ability to view the meeting and get a sense of what's going on with the company. But in-person options remain important as well because outside of necessity at the height of the COVID-19 pandemic, companies who hold completely virtual AGMs can give the impression they're hiding something, Castellano warns. Though in-person events can be costly due to things like venue, travel and, depending on the risk of protestors for example, security, they're also a great way to get up close and personal with shareholders. Offering both options by taking the hybrid route helps ensure that no matter where investors are, they can participate online while those who prefer (and are able) to attend the meeting in person can do so.
Newly public companies should take every precaution to ensure there are no unwelcome surprises at the all-important initial AGM. Castellano believes strongly in the inclusion of an advance notice policy: nobody wants to be blindsided when a nomination from the floor for a new director is put forth. The advance notice policy requires anyone who wants to nominate another director to give the company 45 days advanced notice, ensuring the company is well-aware and has time to prepare. To the same point, having knowledgeable people from the team present and able to answer questions that may come up is another way to help ensure a smooth event. She also recommends ensuring all participants are familiar with the technology used and to have the chairperson's script clearly written out with various scenarios.
"I've seen some of the larger AGMs structure the script so it says, if this happens go to tab A, if that happens go to tab B," Castellano says. "They've got a back-up plan for the what ifs, and they've planned for contingencies. This ensures the person speaking isn't caught off guard not knowing how to respond to something."
Computershare also provides information to assist in navigating regulatory requirements. Once the meeting date is known, Computershare enters it into a date calculator that tracks back and provides a project outline of what might need to be done to meet the obligations of a public company. The calculator also allows clients to choose different meeting dates and re-calculate possible regulatory requirements around that date to see what works best for them.
"There are lots of things Computershare can help with when it comes to setting up those dates and helping the company through those tasks," Castellano says. "We provide the issuer with a list of items and a timeline that they may need to complete from a regulatory perspective to help make sure they're not offside."
A common misstep Castellano sees from newer public companies is unachievable quorum expectations: some are set as high as 25%, whereas it might be closer to 2% in-person. From a law firm perspective, whether it's the first AGM or the 15th, everybody should be looking at the tabulation results on a frequent basis – you don't want to be blindsided two days before the AGM with the information that a resolution is failing and you need to quickly obtain a proxy solicitor to get your votes where you want them, Castellano says. It's also critical to pay attention to appointments: there could be a third-party appointment holding a significant number of shares that could change the outcome of the meeting, for example voting against the resolution, making it fail. Something that sets Computershare apart from other transfer agents is Issuer Online, a tool that provides details on reporting and sends separate alerts for issuers for several elements: an alert when the issuer hits quorum for their meeting; proxy alerts to let issuers know if a resolution is failing by a certain percentage; and an alert if there's a special appointment that comes in that's X number of shares or higher.
Ultimately, Computershare's strength lies in their ability to work collaboratively with law firms, both as an able steward for their clients and as a resource through knowledge sharing, continuing education and opportunities to join forces on initiatives such as webinars or networking events.
"We're so much more than a transfer agent who can handle an IPO launch: we have many service offerings for companies throughout their whole life cycle," Castellano says. "Computershare is a diligent and experienced partner, and the relationships we create – both with law firms and the issuers we work with – are built for the long haul."
Amanda Castellano is the General Manager for Computershare's Central and Eastern Canada region. Amanda has more than 30 years of experience and has been with Computershare for over 30 years, working as the Team Lead for the National Proxy Unity and as a North American Proxy Product Manager prior to her current role. Amanda brings diligence and service orientation to her projects.

Connect with Amanda on LinkedIn.