Web-based system automates traditional labour-intensive tasks involved in non-brokered placements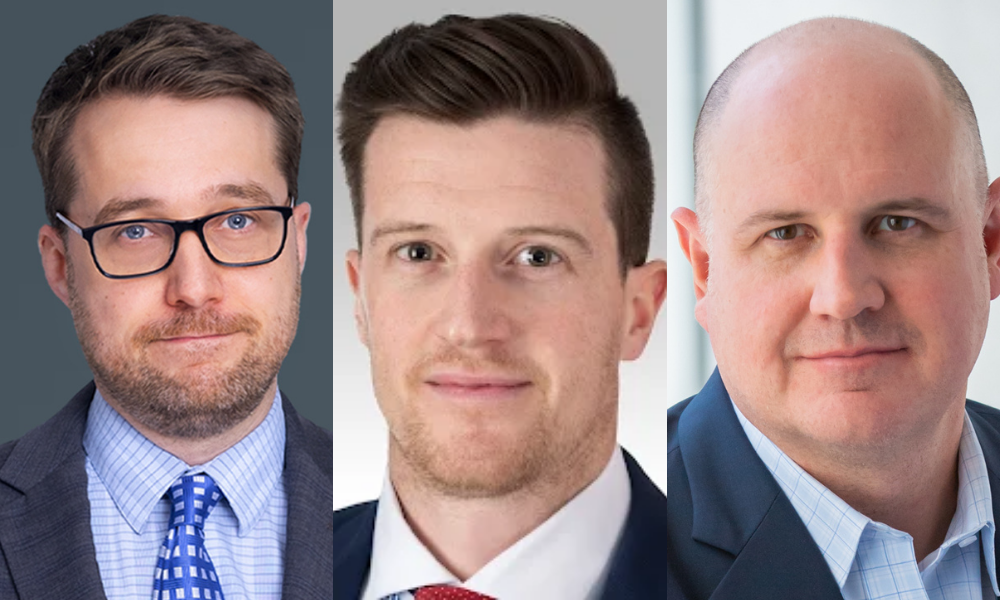 When raising capital through private placements, a paper-based system prone to errors is one of the biggest impediments for companies wishing to do so efficiently. However, McMillan LLP is deploying a web-based system developed by TSX Trust, a wholly owned subsidiary of TMX Group.
"The capital markets system in Canada requires a lot of documentation that investors need to complete for private placements," says Mark Neighbor in the Capital Markets and M&A practice at McMillan in Vancouver. He adds that it is necessary information, but it can be a lengthy process and a bit burdensome to complete.
"It's hard enough for clients raising money, so if we can make the process more user friendly, that will benefit our clients," says Neighbor. "Investors are more likely to be interested in participating in financing if all the documentation is easy and seamless for them."
Neighbor adds that the new TMX dealLINX system will help the firm better control costs and manage the workflows for private placements. "From our perspective, it will free up our teams from administrative work and having errors corrected," he says, so they can spend that time helping clients achieve their business goals.
"As a law firm we feel we have an obligation to provide clients with the best technology that we know is out there," he says. "If they are out there, we should be using them."
TMX dealLINX is a digital platform that enables companies and their advisers to automate many of the traditionally labour-intensive tasks involved in non-brokered private placements. With TMX dealLINX, legal teams can help clients raise capital faster while reducing errors and compliance risk through features such as electronic signature execution, subscription management, document storage, and payment processing.
The platform was launched in January 2021 and was in development before the COVID-19 pandemic. The announcement of the deal with McMillan is a bit of an official coming-out party, says Richard Rohan, chief growth officer at TSX Trust.
He outlines the difficulties of the traditional private placement this way: "Typically, a company that wants to raise capital will engage a lawyer, who will draft the documents, then they will email out those subscription documents or mail them to possible investors. Once they've signed off on accreditation, the clients must send those back to the law firm, and they'll have to be reviewed to make sure they are accurate, and that they signed in all the right places."
He adds that if there are any errors or omissions, they need to be sent back to be rectified. Then there is waiting for the cheque, money draft or wire transfer, and all the paperwork must be reconciled to close the placement. It can be a long process, stuck on boring but essential details.
Tim McKenzie, Director of TMX dealLINX, points to one real-life example of a private placement transaction in British Columbia involving 3,000 investors. The error rate in the documentation and payment process was about 65 percent.
"That's a huge number of documents that have to go back to investors to be fixed," he says. "And that takes human capital – people to review the documents, identify mistakes, communicate with the investor, and then the investor has to fix it and send it back. That can seriously delay raising the money."
However, TMX dealLINX offers an automated platform to facilitate the completion of transactions by simplifying how deals are presented, allowing others on a legal team to manage the process, centralizing contracts, Know Your Client (KYC) forms, documents, and purchaser lists. It also helps maintain compliance with anti-money laundering (AML) regulations.
When it comes to knowing who and where the proceeds are coming from, the platform has digitized the KYC and AML process to accurately identify investors and the source of the money, says Rohan. "From a compliance perspective, having that information is becoming a much larger issue now."
McKenzie adds that TMX dealLINX uses a "smart logic" to deal with some common errors that can come up in filling out private placement forms. "Many problems come from people not understanding which exemption applies to them and then selecting an incorrect exemption. So, what the system does is identify the type of investor the individual is, based on several factors, such as geography for instance."
For example, some accreditations are for individuals, others for corporations. Likewise, if an investor is from a foreign territory, the system will recognize that and give a prompt to fill out the relevant information.
Rohan and McKenzie say the need for this type of platform is becoming increasingly evident as private placements' total value grows in Canada. They note the value increased to $36 billion in 2021 from $11.5 billion in 2018.
Says Rohan: TMX Group is constantly striving to reduce the friction, costs and inefficiencies around raising capital because we're in the business of helping companies go public. "But as an organization, we're also looking at how to become more relevant to private companies. We think this is one way we can do it."