The Colchester African Nova Scotian Justice Strategy builds on community support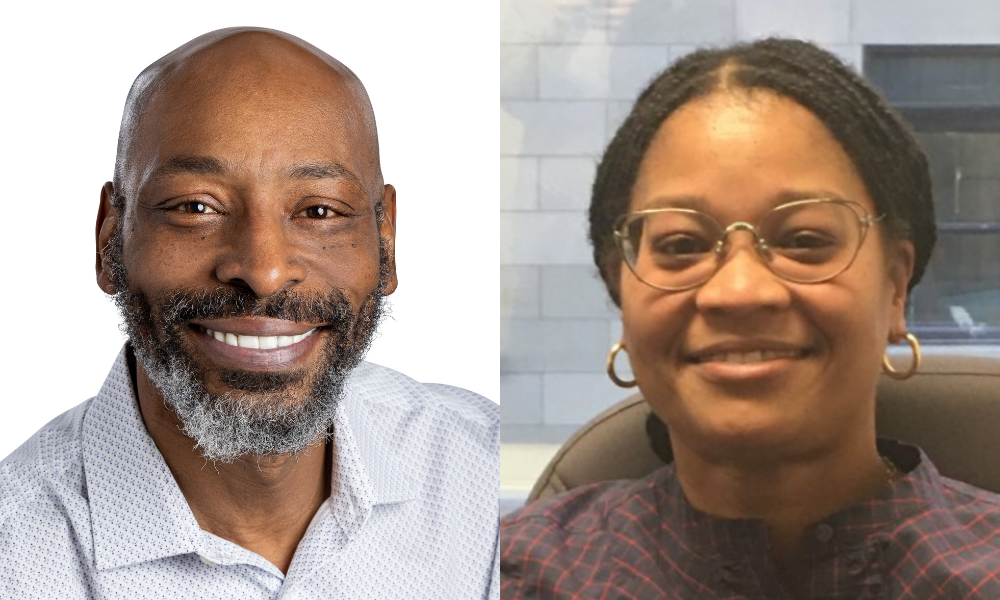 A new initiative in Nova Scotia is being implemented to help members of Truro's Black community interact with and navigate the justice system and serve as a model to the rest of Canada.
The Colchester African Nova Scotian Justice Strategy (CANS-JS) is a community-led and backed program that has developed through the initial efforts of Jude Clyke, who has worked in corrections for over two decades and senior Crown attorney Thomas Kayter. While working in the justice system, Kayter and Clyke could see how it failed Black residents.
"I would describe it as an opportunity to reconsider justice within the province – to look at innovative ways to provide services and supports to individuals coming into conflict with the law. We [Black Nova Scotians] have a well-documented, very complex history with the criminal justice system. I personally believe that demands a very unique and unconventional response. And I believe that this speaks to that need," said Clyke.
The strategy is designed to take a holistic approach to justice and not just focus on the legal aspects. Extensive consultations with the community confirmed what they already suspected: a complex and systemic web of factors caused people to commit crimes, thereby finding themselves repeatedly embroiled in legal trouble.
"What we heard resoundingly was most of these things are preventable, but we need some resources around mental health and addictions and socio-economic issues. It wasn't entrenched criminality we were dealing with. So, we said, 'let's build something that focuses on prevention, rather than what we have now in our justice system, which is utterly reactive in nature," said Kayter.
The overarching strategy is held up by four "pillars."
There is a justice navigator, which is a full-time paid position. The person hired as the navigator will play a preventative role and engage with marginalized youth or at-risk individuals. As Kayter describes the position, the navigator will "interrupt or prevent criminal occurrences from happening by helping with employment and culturally appropriate mental health and addictions services." But the navigator will also be responsible for helping people work their way through the legal system and successfully exit it. This person must understand how the system works and be able to explain what happens at each stage of the legal process. A criminal record won't immediately be a disqualifying factor for applicants to this position.
The second pillar is the rapid response team. The volunteers (who will be compensated for their time) will be on call when the navigator is off duty, such as evenings and weekends. They will be available to assist community members or even the police with situations as they happen, either to deescalate them (for example, bringing medication to a person in crisis) or to assist after the fact (such as by helping a family member of a recently arrested individual go through the process of getting started on a bail plan).
The executive council makes up the third CANS-JS pillar. This nine-member group will steer the two-year pilot program. It will have five seats reserved for justice system officials (such as Crowns, police officers, and legal aid representatives) and four for community members, including youth, elders and current or former offenders. Applications to join the executive council are being accepted until October 16.
The final pillar is the bail supervision program. While Kayter said there aren't a lot of problems with Black offenders being denied bail, it was still essential to include this component because the strategy is being envisioned as a replicable model for other jurisdictions. "We built it in because we want to show what's possible as part of a holistic, justice strategy."
The African Nova Scotian Justice Institute (ANSJI) is supporting the strategy materially and administratively. Under a memorandum of understanding, the navigator will be an employee of the ANSJI, and the ANSJI will participate in the executive council.
Charys Payne says the program's goals align well with the mandate of the ANSJI.
"The strategy is really needed. Because when we think about our traditional justice system, there are still so many problems in relation to over-incarceration and over-policing of Black people, and the lack of an understanding in that system of how to think about justice differently, how to think about justice as incorporating racial justice," she said.
Payne also praised Clyke and Kayter for their efforts and creativity in thinking about justice. She encouraged other justice system members to follow their example, not be constrained by black letter law, and consider trauma-informed and critical-race-informed perspectives in their legal practices and daily work.
"Sometimes systems stifle our innovation. While we have the certainty of systems, which is great, sometimes they have negative adverse impacts, and we don't necessarily feel like we can be anything more than a cog in a wheel, but we can. And this initiative is a shining example of that."
Neither Kayter nor Clyke seem ready to be held up as examples of people who have worked outside their respective systems to build something more significant. They both insist they're just part of a larger, community-driven movement. But it is one they are wholly invested in seeing succeed.
"When people are fully invested in change, we can do some incredible things," said Clyke. "I have a belief that one, we have a responsibility, and two, if we are collectively moving in the right direction, we can make some meaningful changes – I'm sounding Pollyannish when I say this – to create a better Canada. But I think you have to be a little bit Pollyannish if you want to start something new, and something that's a little bit, or a lot, divergent from the traditional. You have to be willing to have that hope that it will work out; otherwise, why bother?"