Head of Justice Centre for Constitutional Freedoms John Carpay used PI to spy on Chief Justice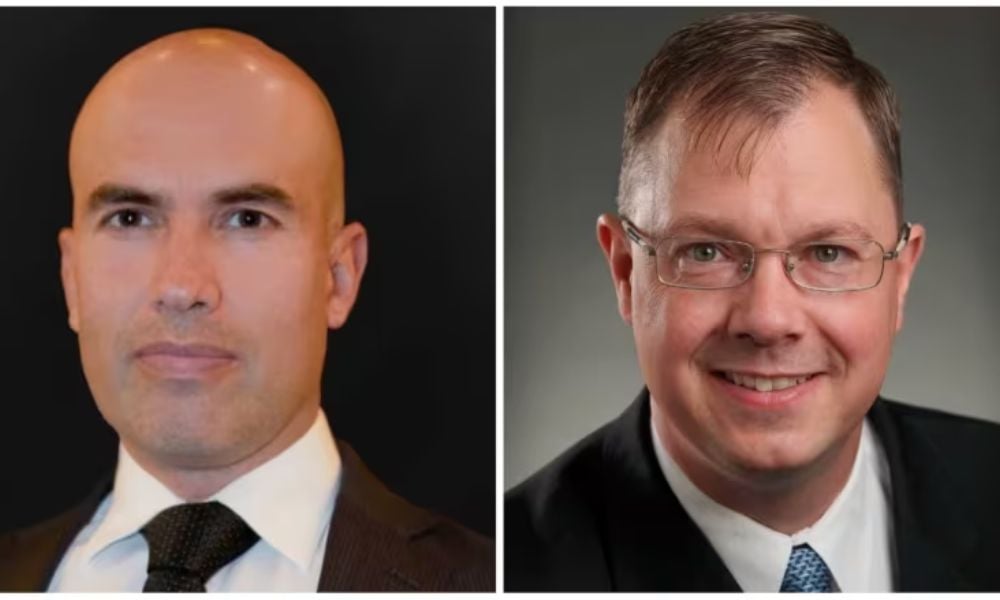 John Carpay, president of the Calgary-based Justice Centre for Constitutional Freedoms, and fellow Alberta lawyer Randal Jay Cameron have received lifetime suspensions from practising law in Manitoba and were each ordered to pay a $5,000 fine following a Law Society of Manitoba disciplinary hearing Monday.
The fine and sanctions follow complaints that Carpay hired a private investigator to surveil a judge hearing a case involving COVID-19 public health orders.
Carpay and Cameron were both accused by the LSM of failure to treat the court with candour, fairness, courtesy and respect, as well as undermining public respect for the administration of justice and breach of integrity.
Carpay "has taken full responsibility for his actions and has accepted the penalty imposed by the Law Society of Manitoba," says a news release issued by the JCC after the hearing.
Cameron, a Calgary-based lawyer who has worked with the JCC, said he was not involved in hiring the investigator but had known about it.
On learning of the surveillance, Manitoba's justice minister at the time described the matter as gravely concerning and asked the law society to investigate.
The JCC says that in June 2021, Carpay "made a unilateral decision to hire a private investigator to conduct passive surveillance on Manitoba government officials, in order to ascertain whether they were complying with the Covid restrictions they had imposed on citizens."
It adds that Carpay "made an error in judgment" by including Manitoba Court of King's Bench Chief Justice Glenn Joyal in the surveillance.
Both lawyers had represented several churches that attempted to overturn Manitoba public health orders preventing in-person religious services during the height of the pandemic. Carpay temporarily stepped down as president of JCC after admitting to hiring a private investigator to follow Justice Joyal.
The JCC says Carpay has "fully co-operated" with the law society, to which the Law Society of Alberta delegated authority. In addition to writing a letter to the LSM in September 2021 apologizing for his actions, Carpay wrote a direct letter of apology to Chief Justice Joyal.
There are still criminal charges filed at the end of 2022 against Carpay related to the same surveillance actions.
On December 30, 2022, the JCC learned of a warrant for the arrest of Carpay, alleging obstruction of justice and intimidation of a justice system participant. Carpay then turned himself in to Calgary police. He was released on bail with the stipulation he have no contact with Chief Justice Joyal.
However, Carpay "denies any criminal wrongdoing" and "looks forward to resolving" the charges against him.
The JCC says Carpay has paid his legal fees himself, including expenses related to the Manitoba law society proceedings and criminal charges. "No Justice Centre funds have been expended on these matters," it said.