Brookfield, Intel co-funding Arizona chip factories for $39 billion also in deals roundup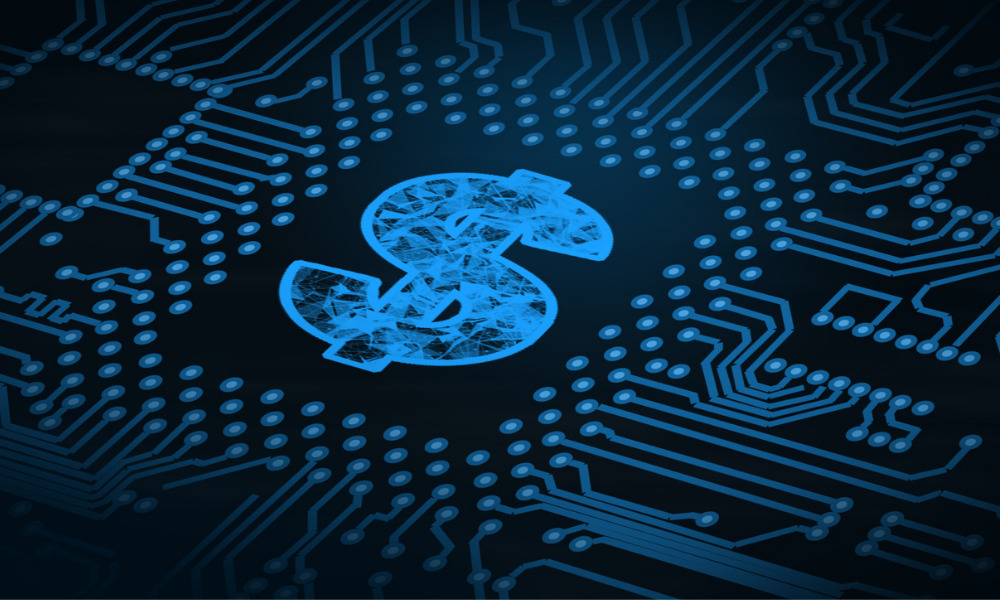 Blakes assisting Ontario-based ECN Capital in its $271 million (US$210 million) sale of a subsidiary company to a US private equity firm tops the M&A deals advised by Canadian law firms this week. Also in this deals roundup is the $39 billion (US$30 billion) joint investment of Brookfield Infrastructure and California-based Intel Corporation in Arizona chip factories.
ECN Capital to sell Kessler Group to Stone Point Capital for $271 million
ECN Capital, an Ontario-based company, agreed to sell Kessler Group, ECN's Massachusetts-based subsidiary that provides solutions for financial services' complex challenges, to US private equity firm Stone Point Capital for expected cash proceeds of $271 million (US$210 million).
Blake, Cassels & Graydon LLP and Baker Hostetler LLP are serving as legal counsel to ECN in connection with the transaction. Truist Securities, Inc., CIBC World Markets Inc., BMO Capital Markets and Solomon Partners, L.P. are serving as financial advisors.
Kirkland & Ellis LLP is serving as legal counsel to Stone Point in the deal.
Pursuant to deal closing, ECN Capital will use net proceeds to "initially pay down debt and then redeploy a portion of the proceeds to accelerate tuck-in acquisition strategy in prime marine and RV financing businesses," according to a press release.
ECN Capital CEO Steven Hudson said, "ECN Capital's primary strategic directive has been to manage and maximize returns on investor capital in the specialty finance sector. Allocation of capital is one of management's most important jobs and decisions need to be made to maximize future potential. While the Kessler Group remains an excellent business, ECN Capital intends to concentrate its future investments in its manufactured housing and marine and RV financing businesses."
The deal is expected to close late in the third quarter or early in the fourth quarter of 2022.
Brookfield, Intel to co-invest in Arizona chip factories for $39 billion
Brookfield Infrastructure Partners signed an agreement with California-based semiconductor firm Intel Corporation to jointly invest up to $39 billion (US$30 billion) in two new leading-edge chip factories in Chandler, Arizona.
Kirkland & Ellis LLP is serving as legal counsel to Brookfield.
Skadden, Arps, Slate, Meagher & Flom LLP is serving as legal counsel and Lazard Frères & Co. LLC as financial advisor to Intel.
The transaction is part of Intel's Semiconductor Co-Investment Program (SCIP), a first-of-its-kind program that introduces a new funding model to the capital-intensive semiconductor industry. As agreed, Intel will fund 51 percent of the total project cost and Brookfield will fund the remaining 49 percent. Intel will retain majority ownership and operating control of the two factories.
"This landmark arrangement is an important step forward for Intel's Smart Capital approach and builds on the momentum from the recent passage of the CHIPS Act in the US," said Intel CFO, David Zinsner. "Semiconductor manufacturing is among the most capital-intensive industries in the world, and Intel's bold IDM 2.0 strategy demands a unique funding approach. Our agreement with Brookfield is a first for our industry, and we expect it will allow us to increase flexibility while maintaining capacity on our balance sheet to create a more distributed and resilient supply chain."
Brookfield Infrastructure CEO Sam Pollock said, "By combining Brookfield's access to large-scale capital with Intel's industry leadership, we are furthering the advancement of leading semiconductor production capabilities. Leveraging our partnership experience in other industries, we are pleased to come together with Intel in this important investment that will form part of the long-term digital backbone of the global economy."
The deal is expected to close by the end of 2022.
Cannabis producers SNDL and Valens to merge in a $138-million deal
SNDL Inc., a Calgary-based liquor and cannabis retailer, agreed to acquire The Valens Company Inc., a Kelowna-based cannabis products manufacturer, in a $138-million merger to form a vertically integrated cannabis platform.
McCarthy Tétrault LLP is serving as the legal counsel and ATB Capital Markets Inc. as financial advisor to SNDL.
Stikeman Elliott LLP is serving as the legal counsel and Cormark Securities Inc. as financial advisor to Valens.
The combined company will utilize 555,500 square feet of cultivation and manufacturing space and 185 cannabis stores under the Spiritleaf and Value Buds banners to offer a complete portfolio of branded products to consumers in Canada.
"This powerful combination will result in the creation of a dominant vertically integrated company, exceptionally well-suited to weather the current cannabis environment and become a leader in the Canadian regulated products sector," said SNDL CEO Zach George. "SNDL's existing consumer packaged cannabis business will be transformed by Valens' high-quality extraction, processing, and manufacturing capabilities and aligns well with our strategic vision to delight consumers with a full range of quality cannabis products and experiences. Our companies have been commercial partners since Canadian legalization. I am excited by the strong cultural fit between our teams and humbled by the opportunity to work with Valens' passionate and innovative leadership."
"We are thrilled to bring together two best-in-class cannabis companies that have extremely complementary assets to create a true market leader. Valens is one of the fastest growing branded cannabis companies in Canada with a focus on innovation and investing in low-cost automated manufacturing assets," said The Valens Company CEO, Tyler Robson. "With SNDL's exceptional balance sheet and largest cannabis retail network in Canada we look forward to taking Valens' brands to new heights and unlocking 2.0 products for the SNDL platform. We believe the pro forma company provides investors with attractive exposure not only to the highest revenue generating cannabis company in Canada trading well under its tangible book value but also a dominant platform that can become a global leader in cannabis."
The deal is expected to close in January 2023.
TFI to sell truckload business, Mexican operations to Heartland Express for $678 million
TFI International, Inc. agreed to sell Contract Freighters' non-dedicated US dry van and temperature-controlled truckload business and CFI Logistica operations in Mexico to Heartland Express, Inc., an Iowa-based truckload operator, for $678 million (US$525 million), subject to certain adjustments.
J.P. Morgan Securities LLC is serving as exclusive financial advisor to TFI International. Scudder Law Firm, P.C., L.L.O. is serving as transaction and legal advisor to Heartland.
Included in the deal are CFI's six locations, 2,100 tractors and 8,000 dry van and temperature-controlled trailers. CFI Dedicated or CFI Logistics US brokerage operations are excluded from the transaction.
"This transaction is a true 'win-win-win' for TFI, for CFI, and for Heartland Express," said TFI Chairman, CEO, and President, Alain Bédard. "CFI is a great company, but the US irregular route truckload business has become a small part of our portfolio. CFI's people have been a small part of big companies for the past 15 years, and we wanted to find them a permanent home with a leader in the asset-based truckload industry to show what they can accomplish. Heartland Express is a truckload industry leader, and they respect and support CFI's brand, leadership, and drivers."
"We are thrilled to welcome CFI to the Heartland Express family of companies, where it will continue to operate from Joplin under its own brand and current leadership team," said Heartland Express Chairman, President, and CEO, Michael Gerdin. "CFI's strengths in the north-south midwestern corridor will add to our driver and customer capability, and their cross-border expertise will help us capitalize on the expected long-term freight volume benefits of nearshoring activity by manufacturers. At the same time, we can offer the CFI people a home that is entirely focused on their core – high-service, irregular route, asset-based truckload freight transportation. Over time, we expect to gain meaningful synergies and operate our consolidated business on a larger scale at our historical margins."
The deal is expected to close in the third quarter of 2022.
Limestone Technologies sells to US-based Lafayette Instrument
Limestone Technologies, Inc., an Ontario-based polygraph equipment manufacturer, agreed to sell to Lafayette Instrument, LLC, a portfolio company of New York-based private equity firm Branford Castle Partners.
Lafayette is a global leader in the development and manufacturing of scientific instrumentation equipment for the polygraph, neuroscience, and human evaluation markets.
Stikeman Elliott LLP is serving as legal counsel to Lafayette in connection with the transaction.
Lafayette Instrument President, Jennifer Rider, said, "We are very pleased to bring these two companies together to achieve our collective potential and maximum effectiveness and efficiency for the benefit of our customers. Both Lafayette and Limestone have decades of experience serving the credibility assessment community and expect a seamless integration."