Ontario Teachers' proposed investment in McIlvenna Bay mining project also in deals roundup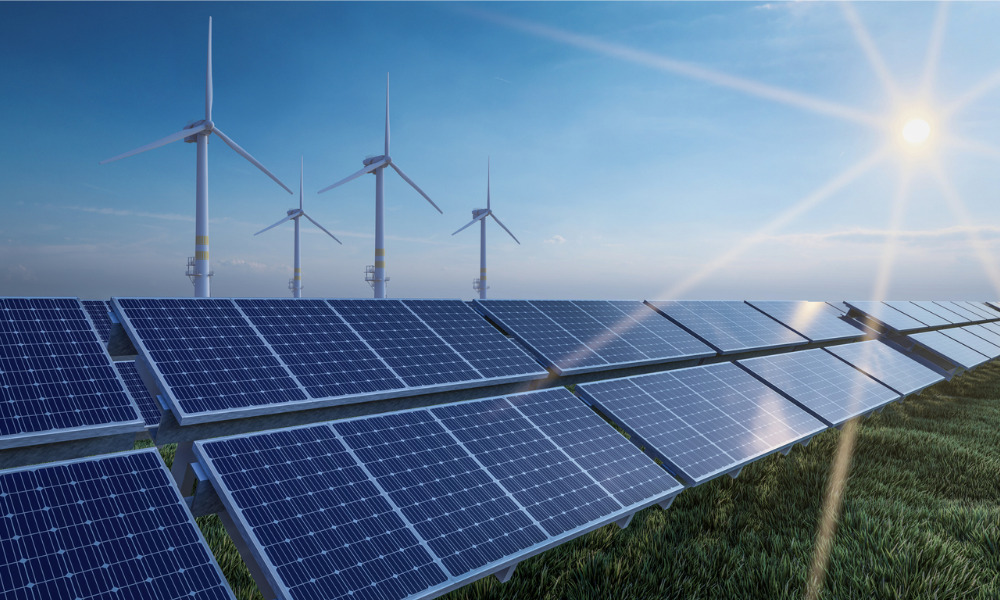 Goodmans' involvement in OMERS Private Equity's minority share acquisition of a US-based solar operation and maintenance services provider heads up the M&A deals announced this week. This week's deals roundup also includes the $200-million proposed investment of Ontario Teachers' Pension Plan Board in the McIlvenna Bay metals mining project.
OMERS buys minority share in US-based NovaSource Power Services
OMERS Private Equity has acquired a minority stake in NovaSource Power Services, a US-based solar operation and maintenance services provider with over 20GW of renewable energy assets under management. NovaSource has operations in North America, South America, EMEA, Asia, and Australia.
Goodmans LLP served as legal advisor to NovaSource and Clairvest. Weil, Gotshal & Manges LLP served as legal advisor to OMERS Private Equity.
The deal is in partnership with NovaSource's leadership team and Clairvest Group Inc., Novasource's majority equity holder.
OMERS Private Equity Director, Scott Hauser, said, "As long-term investors with deep expertise in services-based businesses, we are thrilled to partner with Troy Lauterbach and the management team at NovaSource, as well as with Clairvest, to help accelerate the company's growth and to support the global energy transition by maintaining the lifecycle and efficiency of critical clean energy assets like solar panels."
NovaSource CEO, Troy Lauterbach, said, "We welcome OMERS to the NovaSource community and are excited to see a company of such strategic significance capitalizing on the opportunity to invest for financial growth and social impact. Working together, we will build the global leader in solar and storage services and create meaningful social impact tomorrow through our actions today."
Ontario Teachers' to invest $200 million in McIlvenna Bay mining project
Ontario Teachers' Pension Plan Board entered into a non-binding term sheet with Foran Mining Corporation, a British Columbia-based zinc and copper producer, in a deal proposal which, if completed, will have Ontario Teachers' investing $200 million in Foran's McIlvenna Bay metals mining project.
The deal has the potential to give Ontario Teachers' up to 20 percent stake in the project.
Definitive documentation is expected to occur in the third quarter of 2022.
CDPQ leads US-based CleverTap's $134 million financing round
Caisse de dépôt et placement du Québec (CDPQ) led the Series D financing round of CleverTap, a US-based customer engagement and retention platform, in which CleverTap raised $134 million (US$105 million).
A start-up that originated in India, CleverTap operates cloud-based customer management and engagement tracking tools that power over 10,000 apps used by over 1200 customers across more than five dozen nations.
The funding round increased CleverTap's value from $385 million in 2019 to $775 million at present. Tiger Global, IIFL AMC, Sequoia India and Recruit Holdings also joined the round.