Ontario-based Clover's $210 million deal with US blank check company also in deals roundup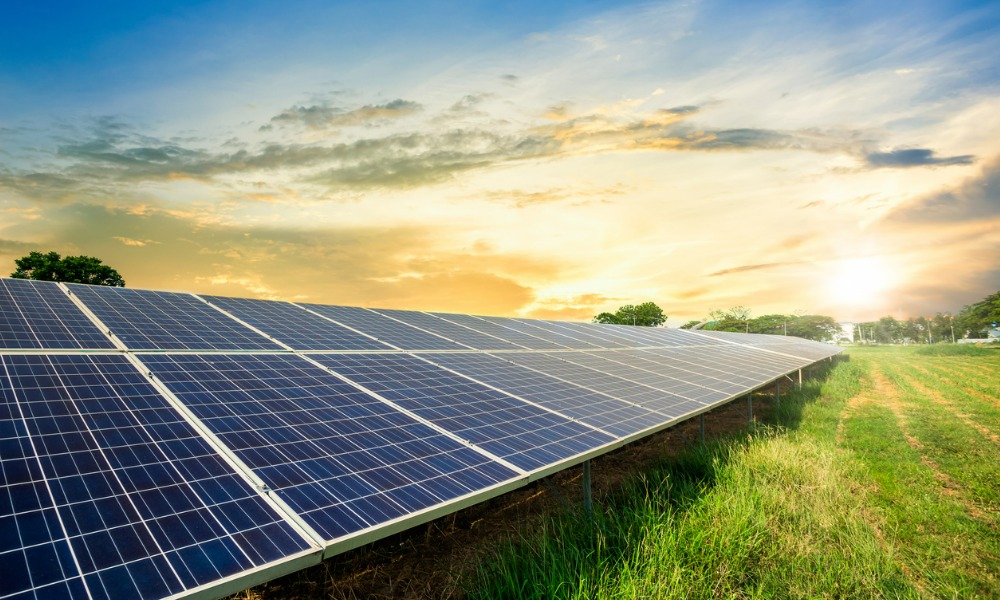 Ontario Teachers' acquisition of a 30-percent stake in an India-based solar energy firm at $400 million equity value tops this week's crossborder M&A transactions. Also in the deals roundup is the $210 million merger of Ontario-based Clover Inc. and a US blank check company.
Ontario Teachers' to buy 30-percent stake in Mahindra at $400 million equity value
Mahindra Group and Ontario Teachers' Pension Plan Board announced a strategic partnership in which Ontario Teachers' will acquire a 30-percent stake in Mahindra Susten, an India-based solar energy company, at an equity value of $400 million (₹23.71 billion).
Cyril Amarchand Mangaldas is acting as legal counsel and Ambit as financial advisor to Ontario Teachers' in connection with the transaction.
Khaitan & Co. is acting as legal counsel and Avendus Capital as financial advisor to Mahindra Group in connection with the transaction.
Mahindra Group said in a press release that the deal takes into consideration the growing opportunities in India's renewable energy sector and the country's decarbonization goals.
Ontario Teachers' Asia Pacific infrastructure and natural resources senior managing director Bruce Crane said, "We are pleased to continue making significant investments in India and to acquire a meaningful stake in Mahindra Susten, one of India's leading renewable energy platforms. As part of our climate change strategy, we have committed to continue growing our portfolio of green assets around the globe with investments like Mahindra Susten. This strategic partnership marks the beginning of what we hope will be a long-term and mutually beneficial relationship with the Mahindra Group."
Mahindra Susten managing director and CEO Deepak Thakur said, "This partnership with Ontario Teachers' syncs with Mahindra Susten's plan to substantially grow our green energy portfolio across solar PV, wind, and energy storage. This platform will leverage our proven experience in development and deep knowledge of the Indian energy market. Our in-house EPC capabilities honed across renewable energy projects executed globally ensure Mahindra Susten engineers and delivers superior performing assets, thereby enabling our energy platform to provide clean, reliable power to millions of people across India."
Clover Inc. merges with FoxWayne for $210 million
Clover Inc. – an Ontario-based live streaming company focused on Gen Z and Millennial audiences and creators – and FoxWayne Enterprises Acquisition Corp. – a newly organized US blank check company – entered into an acquisition deal in which FoxWayne will be issuing shares with a total value of approximately $210 million (US$157.45 million).
J.P. Galda & Co. is serving as legal counsel to Clover. Sheppard, Mullin, Richter & Hampton LLP is serving as legal counsel to FoxWayne.
Upon deal completion, the combined company will be named Clover Media Inc. and will be led by Clover CEO Isaac Raichyk and the current management team. Existing Clover shareholders will own a majority of Clover Media outstanding shares.
"We are deeply committed to advancing Clover's exciting live streaming platform. This transaction is expected to accelerate the development of our lead offerings for over nine million and growing users," said Isaac Raichyk.
FoxWayne CEO Robb Knie said, "We see immense opportunities in Clover's approach to delivering both dating subscriptions and the live streaming dating and subscription models for creators of live content."
The boards of directors of both Clover and FoxWayne have unanimously approved the proposed transaction.
The deal is expected to close in the first quarter of 2023.
BYND Cannasoft Enterprises to acquire Zigi Carmel for $37 million
BYND Cannasoft Enterprises Inc. (BYND), a Vancouver-based software and cannabis firm, signed a share purchase agreement to acquire 100 percent ownership of Israel-based Zigi Carmel Initiatives & Investments Ltd. (ZC) in a $37 million (US$28 million) deal.
ZC holds the patent-pending intellectual property for the EZ-G device, a therapeutic device that uses low concentrations of CBD oils, such as hemp seed oil and other natural oils, to treat certain women's health issues.
"From the moment we complete the purchase of ZC, we plan to hit the ground running by initially securing any required regulatory approval from the appropriate authorities," said BYND CEO and Director Yftah Ben Yaackov. "The demand for a unique device combined with software, such as the EZ-G device, stems from the increasing occurrence of chronic conditions and the rising adoption of self-health management. Using a device at home is a very cost-effective treatment, and it opens up a vast channel for millions of women. We hope to use the knowledge we have gained in the medical cannabis field to significantly improve the quality of life of women suffering from symptoms such as those mentioned above."
BYND expects deal completion by the end of this month.