Radha Curpen says boards understand they are being assessed by stakeholders on ESG matters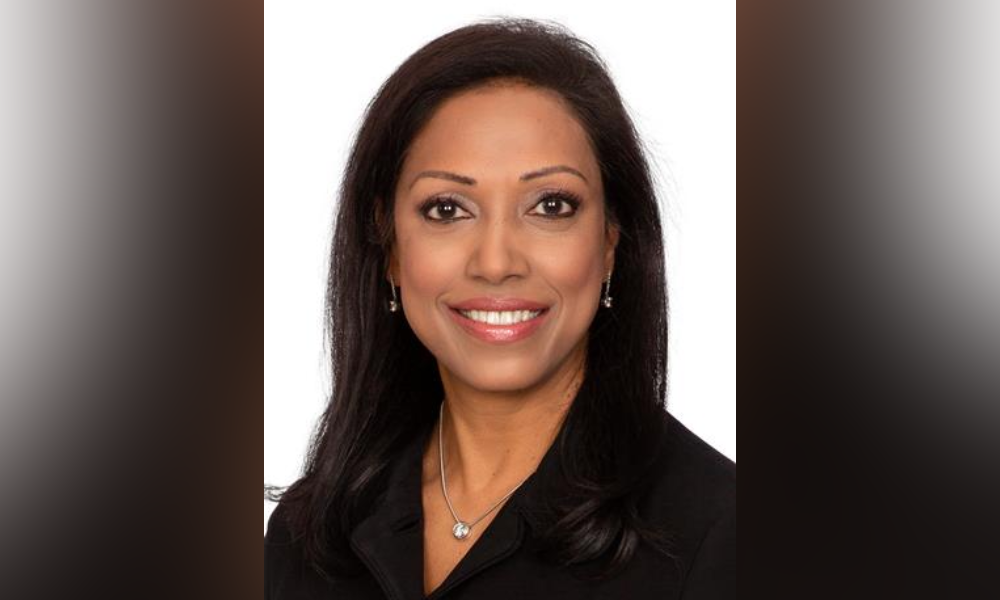 Boards of directors' attitudes toward matters of ESG (environment, sustainability and governance) have changed over the years, moving from a concern focussed on potential liability to more of a "sustainability" perspective, says Bennett Jones partner Radha Curpen.
"When I started practicing environment and Aboriginal law, it was about the directors dealing with the possible liability exposure," says Vancouver-based Curpen, who will be one of the speakers at Canadian Lawyer's ESG Summit on Oct. 12.
"Now boards are looking at the question of sustainability, not only for the world in general but for the business itself. It's about future-proofing your business and keeping it sustainable."
Curpen notes that half the directors who responded to a recent PwC survey say that ESG issues were regularly a part of their boards' agenda in 2021, up significantly from 2019.
She also says that investors regularly assess boards' performance on ESG issues. "They are looking for substance behind the words they use regarding ESG," she says.
While climate change has meant a lot of emphasis on the "E" part of ESG, Curpen points out that the "S" and "G" are also gaining more prominence. For example, to obtain a permit to go ahead with a project, there is an obligation to go through an environmental impact assessment, which usually entails engaging with Indigenous communities. In some cases, there is an actual duty to consult with Indigenous groups when the crown contemplates conduct that might adversely impact potential and established Aboriginal rights.
"So, from a sustainability perspective, as a board, you want to make sure that these things are being done. And it's not just about getting a permit, but it is also about being able to continue to operate in the area without interruption." Curpen notes without proper consultation there's always the potential for protests and challenges from affected communities, which can hold up a project.
Curpen notes that under s. 122 of the Canadian Business Corporations Act, boards should consider the interests of shareholders, employees, retirees, pensioners, creditors, consumers, government, the environment, and the corporation's long-term interests. Another section of the act requires firms to provide information on matters such as diversity among the board and senior management.
"So, boards are definitely becoming more aware that they are now operating in an environment of being constantly assessed on ESG and their performance related to ESG," Curpen says. "Companies have always had to conduct themselves under principles of good and responsible governance, but what's different is that they are being assessed on ESG matters as well."
However, Curpen points out that responsible ESG practices are more than a reporting exercise. "It's very much about understanding what it is that you're doing about ESG within the entire organization, and making sure you are tracking it, setting objectives that can be verified, and defending what you are doing from an ESG perspective."
Over the last decade or so, companies have become familiar with the idea of Corporate Social Responsibility reporting, but Curpen says it is not the same as ESG.
"ESG is something that is dynamic," she says. "It is evolving. And it is very much about tailoring it to the organization, what industry they're in, and where it is located."
Curpen also advises that boards don't make commitments or take a position on something without understanding the implications of those commitments.
"Once you've made a commitment, take every step to ensure that you're working towards that commitment and document it," she says. Curpen adds that companies and their boards are increasingly "going to be held accountable for all the things they say that they're going to do and all the commitments they make."