"Be thoughtful about what you are measuring and why you are measuring it"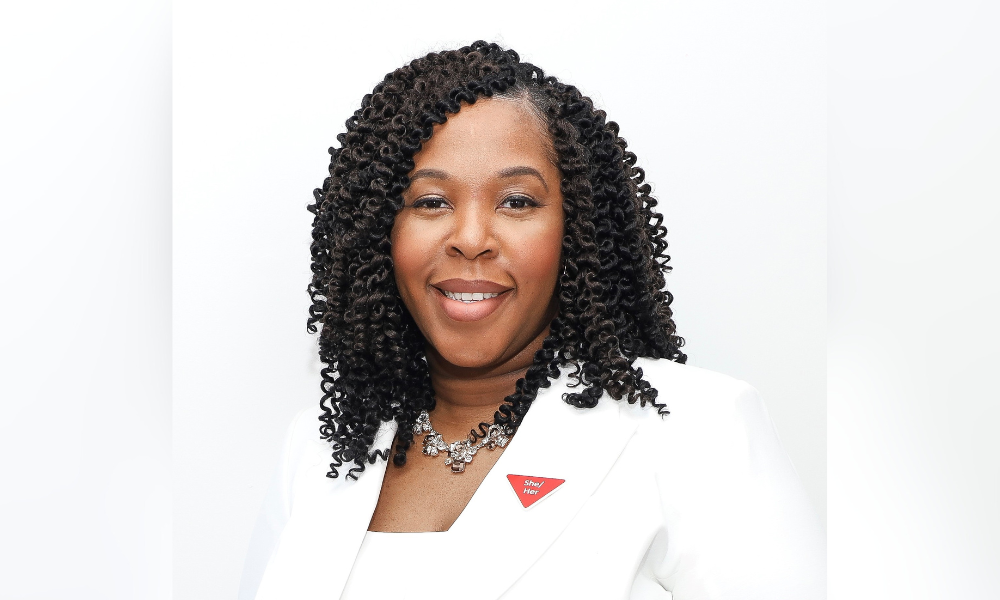 Investors and other stakeholders often see equity, diversity, and inclusion strategies as a means to benchmark a company's overall commitment to environmental, social, and governance issues. A lack of focus on EDI can adversely affect an organization's reputation, brand, and business success.
In-house counsel play a vital role in setting a precedent to ensure that the entire company follows regulations and rules surrounding human rights and fosters dignity and fairness within the workspace.
As vice president, diversity, equity & belonging at Canadian Tire, Letecia Rose works closely with the legal team. She regards the in-house lawyers as key contributors to Canadian Tire's EDI journey.
"In-house counsel provide the big picture lens of what risk might come into play, and what areas of challenge may arise, so essentially they are an extra pair of eyes for the organization to provide protective measures, risk management strategies and advice based on best practices, to create an environment that's equitable and fair," says Rose, who will be speaking at the ESG Summit on October 12.
Rose believes that all organizations should foster a very clear EDI strategy, to be permeated not only into the employee structure, but also into the communities that the organization serves through products or services.
"There are a lot of organizations that don't have a really clear purpose or values, or a really clear EDI strategy," says Rose. "When you have the ability to lean on values and lean on a strategy, then you can connect everything that you're doing within that realm to something concrete and foundational."
How the senior leaders within any organization think, speak and behave with regards to EDI is vitally important to set a tone and instill principles throughout all employees, Rose says. It has to be more than a check-box exercise. Unless the leaders understand the challenges of minority groups and genuinely believe that they play a role in improving those challenges, then others may not take EDI strategies seriously.
"Every small commitment put into action is actually monumental for folks to feel that you actually walk the walk and are committed to change and can see evidence of change," says Rose.
At Canadian Tire, Rose and her colleagues focus on the concept of belonging to ensure that employees feel seen, heard, and represented. It is essential for leaders to show up at events, speak up about key issues, and create a safe space for employees to say how they feel. Engaging employees in focus groups at Canadian Tire allows them to make tactical suggestions for new programs, for example.
In order to build empathy and understanding about different marginalized groups, Rose and her team also created a "Courageous Conversation" series, through which employees share their challenges and discuss big topics to build a collective body for solutions. They also introduced networking programs with senior leaders and contributors across the organization to allow people to hear about human experiences in leadership development.
"If we can get people to connect, we can get them to start thinking, and then their hands will start doing the work – but not just that one time; this is now an active thing that they're putting into practice," says Rose.
"The power of asking a question, and actually listening, and the power of taking what you've heard and applying it – that's really the secret sauce to why our work is progressing in a positive way," she adds.
Metrics are important to measure EDI progress so Rose and her team at Canadian Tire track a number of things from a diversity perspective, including numbers of diverse individuals coming in from the talent pipeline, as well as their mobility, promotions rates, and how long they stay in roles.
"You don't have to measure everything, but just be really thoughtful about what you're measuring and why you're measuring it," Rose says. "Does it tell the story of the work you are doing? And when you get the results of that measurement, are you going to do something with it? If you look at your numbers and see you have no Indigenous representation, are you going to do something about it, because that's where organizations can be at risk – when they do these measurements and then don't do anything about it."
Having a clear measurement plan that is connected to a strategy will help any organization to ignite DEI work in a meaningful way, Rose says.