Addison builds a sustainability function and helps set bold targets in the ESG space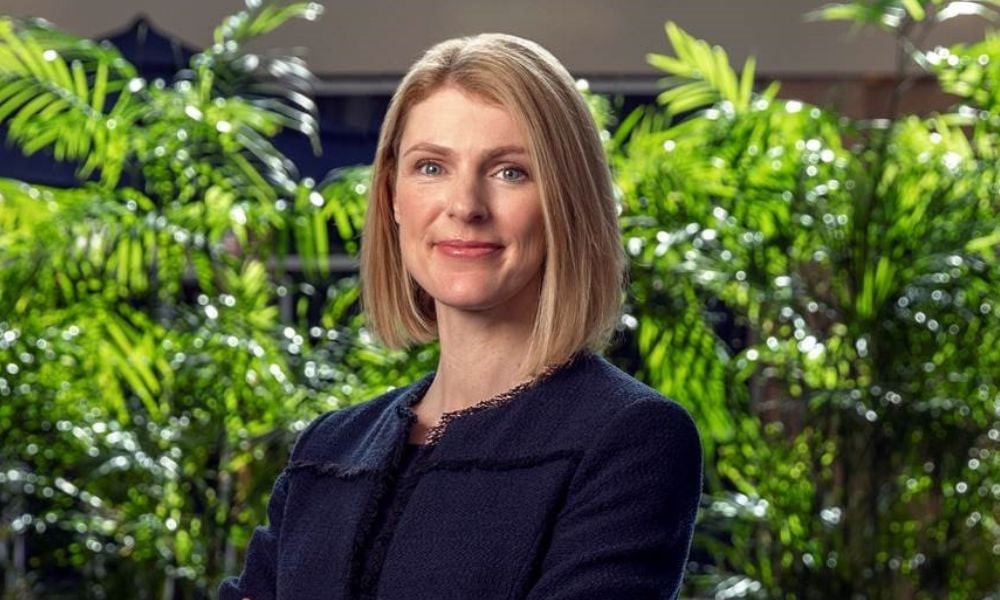 Jennifer Addison first acquired a taste for life in the in-house world during her articling year at Miller Thomson LLP when she took a four-month secondment at Stantec – an engineering services company based in Edmonton. At Stantec, Addison had the opportunity to work on a number of different acquisitions in Canada and the US in a short time frame.
"It was really exciting work that gave me a window into the life of in-house counsel at a growth focused organization," says Addison. "I was hooked on being part of the business team." She stayed with Miller Thomson for a short while after being called to the bar, before returning to Stantec as corporate counsel to focus on M&A and real estate work. Addison quickly climbed the ranks until she was leading the legal team at Stantec.
Five years ago, the opportunity arose to join the Edmonton-based utility company EPCOR as general counsel, where she leads the 14-person legal team. Addison works closely with the board of directors on corporate governance and legal matters. She also leads the company's supply chain function which includes procurement and warehousing teams for the Canadian operations, as well as the public and government affairs team.
Most recently, she took on the additional task of building a sustainability function for the organization which involves leading the sustainability strategy for the business as well as external reporting. Meeting the expectations of stakeholders amid evolving reporting standards is a key priority. The company's second sustainability report was just released in early May.
"We're striving for environmental stewardship, and improving the quality of life for our communities," says Addison, who now holds the title of SVP, sustainability, general counsel and corporate secretary at EPCOR. "We've set some very bold targets for future impact in the ESG space, and those targets came as a result of some very deep conversations – internally and externally – about what matters and where we can make the biggest difference."
Owned by the City of Edmonton, EPCOR has been tasked with growing outside of the city as a commercially competitive private business.
"This year we have some really exciting opportunities to expand our service territories and deliver services in other parts of Canada and the US, so working on these opportunities and these contracts is really top of mind," says Addison. She is also focused on building alternative procurement models to alleviate supply chain disruption.
"We're a bit of a unicorn, being municipally owned in many highly regulated spaces, but also commercially minded and active," says Addison.
During the pandemic crisis, Addison handled the challenges of changing law and changing expectations for privacy and health information, and health and safety. The legal team supported government programs to help customers defer their bills for periods of time during the early stages of the pandemic.
Addison was proud to have been one of two executive co-leaders on EPCOR's company-wide COVID response team.
The legal team is integrated into the business and actively participates in every project, doing the heavy lifting, celebrating the wins and taking some of the losses. Addison also works with external counsel partners, favouring firms that show their commitment to diversity, equity and inclusion.
"We work with external counsel partners who understand the importance of our reputation, and uphold it when they are representing us, whether it's before the regulators, or the courts or in the boardroom," she says. "Those are the ones who get to keep coming back to work with us over and over again."
Another priority for Addison this year is helping her team adapt to the new hybrid model while continuing to work cohesively together and support the business. She also wants to continue supporting the growth and development of her team.
"I'm a big believer in the value of stretching yourself outside of just working in the strictly legal aspects of the business so legal team members participate in cross-functional projects," she says. "We need to keep that up, so they have a great experience here as they build out their careers in the way they want to grow."