Programs include global climate action plan, and financial program for First Nations communities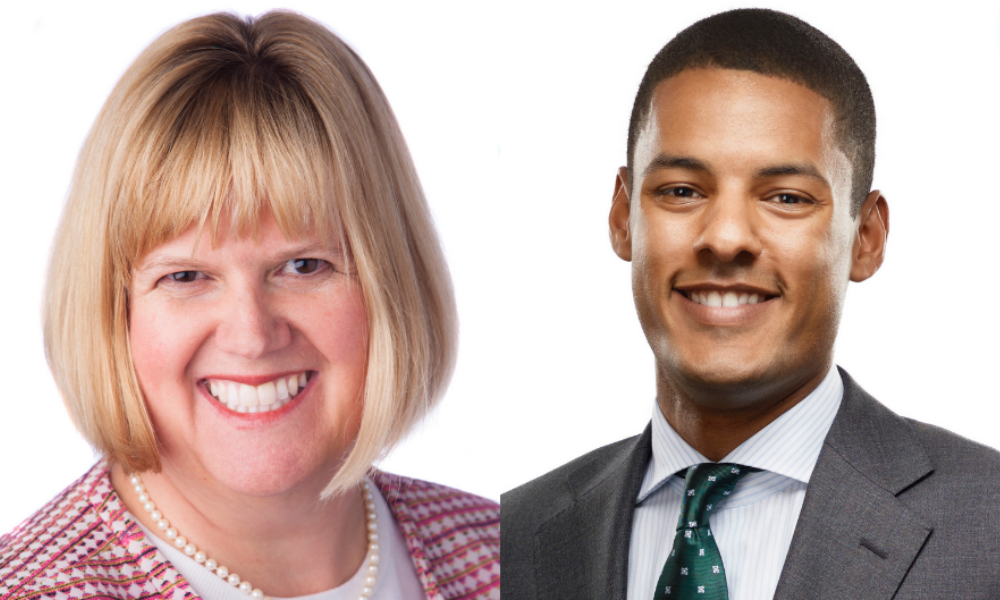 The legal department at TD Bank plays a leading role in navigating environmental, social and governance matters for the bank – both through interpreting laws, regulations and policies applicable to the business, and through having a seat at the table in developing the bank's evolving ESG strategy. This strategy includes considering the role of the bank in respect to preserving the planet for future generations, as well as driving financial and economic inclusion and social equity.
"This strategy manages both the risks associated with these issues, and also the opportunities for the bank," says Winston Gee, ESG counsel at TD. "It's primarily achieved by providing advice to our sustainability and corporate citizenship team as they work with senior leadership at the bank to set a path for the organization."
While TD has challenged itself with green initiatives and corporate governance practices for many years, there is now a heightened focus at the bank on meeting the needs and demands of customers and stakeholders.
"We've always been a customer-centric bank, and as our customers grapple with these challenges and opportunities that ESG presents, the bank wants to support them," says Jane Langford, executive vice-president and general counsel at TD. Langford, Gee, and the rest of the legal department are celebrating TD's win of the ESG award at the 2022 Canadian General Counsel Awards organized by The National Post and ZSA Legal Recruitment.
In her 10 years at TD, Langford has seen the role of the legal department evolve to develop a far more agile and cross-functional approach.
"We are far more embedded in the business now, and we try to join projects at the inception," says Langford. "We spend a lot of time joining the bank on its innovation journey, and that's changed dramatically over the last 10 years." The focus on diversity and inclusion has also grown immeasurably within the legal team, Langford says.
"Diversity and inclusion is everyone's mandate, and everyone participates in creating that inclusive environment," she says.
The legal team now includes lawyers who are dedicated to ESG – including Gee. The department also has lawyers in every business practice team who spend some of their time on ESG-related issues, which is a reflection of the growing importance of ESG as a legal practice area, according to Langford.
TD recently established a sustainable finance and corporate transitions group to provide clients with advisory services to help clients transition and move their practices to meet current societal expectations.
Among its many major ESG initiatives, the bank recently announced its global climate action plan which included releasing net zero financed emissions targets for two priority sectors in the bank's portfolio – energy and power generation. Another project involves receiving proposals from shareholders on actions the bank could take in its business activities, so TD works closely with the businesses to understand each proposal and develop the bank's response to it.
TD legal also supported the bank's entry into a strategic alliance in 2021 with Canada Post that aims to increase access to financial services for Canadians in rural and remote Indigenous communities. In addition, TD provided banking legal advice to these communities, and they offered a loan program to First Nations communities to help finance residential properties.
In another initiative, TD is currently supporting TD's commitment to undertake a review of its HR policies to assess them from the perspective of racial equality.
As ESG counsel, Gee actively monitors ESG related developments and trends around the world, and he collaborates with international TD colleagues across the enterprise.
"We don't just monitor new laws and regulations," he says. "We also monitor developments and public policy and politics and consumer expectations, including what governments and the press are saying about particular issues, because these types of considerations are always relevant to our work as lawyers."
Gee is a speaker at Canadian Lawyer's upcoming ESG Summit on Oct. 12 in Toronto.