High court affirms intent of B.C. Family Law Act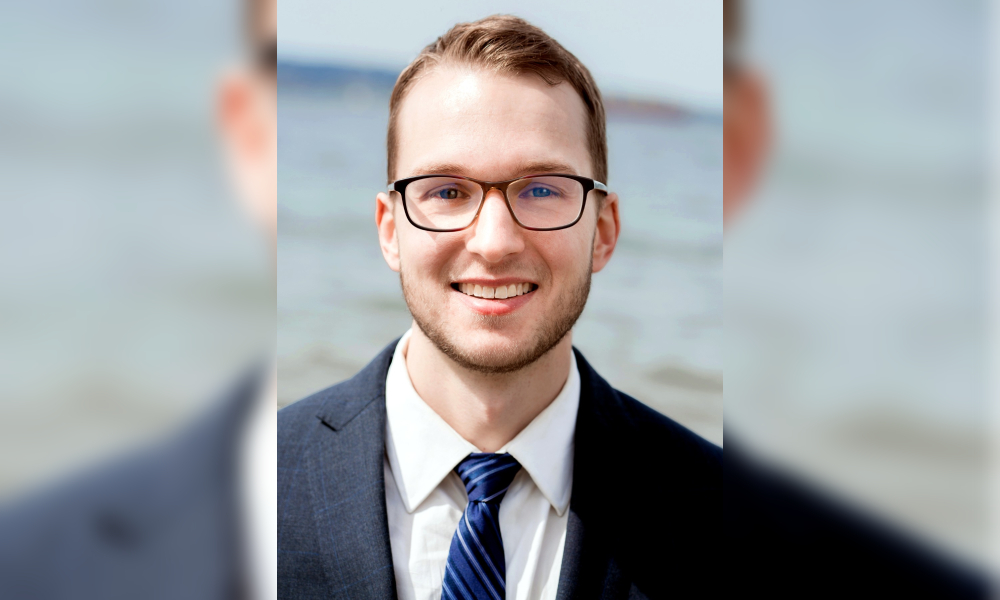 Under British Columbia's Family Law Act a court can order retroactive child support even after that child has reached the age of majority, a unanimous Supreme Court decided in a judgement released today.
In Michel v. Graydon, the Supreme Court found that courts retain jurisdiction over support even after a child support order has expired, and the beneficiary is an adult and independent.
The decision provides clarity on retroactive child support since the high court's 2006 decision in D.B.S. v. S.R.G., in which it was asked to interpret s. 15.1 of the Divorce Act concerning child support, and found that it precluded a court from granting an order for retroactive support if the child was over the age of majority when the recipient parent made the application for increased child support.
Since then there has been a reluctance to award retroactive payments. Today's judgement will change that – at least in British Columbia.
"The analysis here is very much under the provincial Family Law Act of B.C.," says Peter Mennie, a litigator at Virgin Hickman LLP in Vancouver who represented the successful appellant in this case before the Supreme Court.
"But does it apply to other provincial legislation? The majority does say, and so does D.B.S., that provinces are free to espouse their own paradigm, and so it's always a question of statutory interpretation," Mennie told Canadian Lawyer. "But given the similar wording between the B.C. Family Law Act and the Divorce Act, the issue has been settled for the provincial legislation."
Although the decision, which was issued from the bench in November, was unanimous, there were three sets of reasons delivered today.
In his reasons for the majority, Justice Russell Brown looked at B.C.'s Family Law Act to determine if there was any reason why a recipient parent could not apply for retroactive support.
The court's conclusion was no; there was no jurisdictional bar to asking for retroactive child support even if the child is over the age of majority (as in this case), and nor should the court strive to find those jurisdictional bars. Those bars are constraints that prevent a parent from even applying for retroactive child support, and create an incentive for payor parents to avoid meeting their child support obligations; for example (in this case) by failing to disclose their true income, and then waiting for child support obligations to expire when the child reaches the age of majority.
Justice Brown -- with Justices Michael Moldaver, Suzanne Côté, Malcolm Rowe and Nicholas Kasirer agreeing in his reasons – found that creating that kind of bar established "a perverse incentive for payor parents to avoid meeting their obligations."
Each family law regime across Canada needs to be considered on its own, and courts must consider the rules and procedures in place in their own jurisdictions.
Justice Sheilah Martin, with Chief Justice Richard Wagner agreeing, noted in her reasons the particular effects of marital breakdown on women.
"The majority sticks to a very classic statutory interpretation," says Mennie; Justice Martin "goes much broader, and she talks about the feminization of poverty, she delves into social science research, and jurisprudence from the Supreme Court of Canada about the rights of the child and our obligations under international treaties." West Coast LEAF was an intervener in the case.
"She would reopen D.B.S. and would allow originating applications regardless of when they're brought on the basis that this is a key social issue and children must be presumed to be protected under legislative intent," he says.
Justice Rosalie Abella, with Justice Andromache Karakatsanis agreeing, supported Justice Martin's policy reasons as well as Justice Brown's statutory analysis.
In this case the applicant and respondent had lived in a common law relationship from 1990 until 1994 in B.C. Their daughter, A.G., was born in 1991, and when the couple separated A.G. lived with her mother. Child support was originally dealt with by way of a provincial court order that was subject to a consent variation order in March 2001, whereby the father agreed to pay child support in the amount of $341 per month. The mother was dependent on income assistance and disability benefits, and under family law in B.C. a government minister had the right to receive the payments from the father, which were then transferred to the mother and daughter.
It was later discovered that the father had underreported his income from the time of first formal court order until the order was terminated.
In 2012 the father obtained an order cancelling the child support on the ground that A.G. had reached the age of majority, had completed a certificate program and was working for a living. In 2015, the mother applied for a retroactive increase of child support for A.G.'s benefit back to 2001 and pursuant to s. 152 of B.C.'s Family Law Act, which describes the circumstances under which a court may change, suspend or terminate an order respecting child support.
The father contested the jurisdiction of the court to make such an order on the basis that A.G. was not a "child of the marriage," according to the 2006 decision in D.B.S., meaning that she was by then an adult.
The provincial court found in favour of the mother and the trial judge ordered the father to pay $23,000 in retroactive child support, from 2001 until 2012, when the father's support obligations were terminated.
This decision was overturned on appeal by the B.C. Supreme Court, which agreed with the father that a key conclusion from D.B.S. was that the child must still be a "child" of the marriage, under the age of majority.
The appeal before the Supreme Court raised the issue of whether a court's authority to grant a retroactive child support order, when that retroactive child support is applied for under provincial law, is confined or barred by a similar jurisdictional bar or another rule or principle similar to the one that, in D.B.S., was found to apply to section 15.1 of the Divorce Act.
It also raised questions as to whether it is possible to vary an original order under B.C.'s Family Law Act, and about varying or increasing the amount of child support pursuant to a court order after the order had expired and the child was not longer under the age of majority or dependent on her or his parents.
"Section 152 of the FLA [Family Law Act] authorizes a court to retroactively vary a child support order, irrespective of whether the beneficiary is a 'child' at the time of the application, and irrespective of whether the order has expired," Justice Brown concluded in the majority reasons.
In her concurring reasons Justice Sheilah Martin suggested that the ruling leaves open the question as to whether, where there is no court order in place, an application for retroactive child support can still be brought.
"She says it's a question for another day," Mennie says. "It opens the way for another litigator to take this to an appeal court to get this question answered."
Mennie told Canadian Lawyer that he took on the case through Access Pro Bono; "I had to show some merit to the case," researched and proposed it, and then, "as a two-and-a-half-year call I got to go to Ottawa." He credits "a lot of lawyers in B.C. [who] were very generous with their time and helping me along."