As Canada aims to welcome a million immigrants in three years, changes had to be made to their immigration policies. Here are six key changes in Canadian immigration law in 2019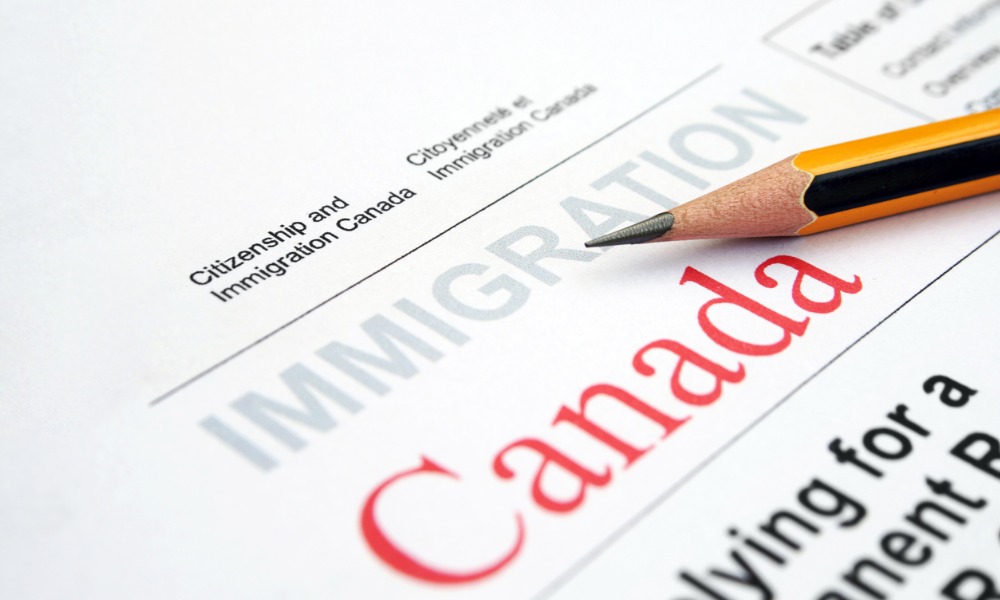 The Canadian government has been very vocal with their appreciation of the importance and contributions of immigration in the country. Canada's desire to add one million more immigrants over the next three years, aiming to add approximately 350,000 – roughly one percent of its current population – in each of 2019, 2020 and 2021, helps to prove their point.
According to Statista Canada, immigration is the main driver of Canada's population growth, with 313,000 immigrating to Canada in 2019.
The World Economic Forum has previously ranked Canada as the eighth country in the world with the most immigrants for 2018. While this is a good start, immigration in Canada is not perfect.
To address the challenges in the Canadian immigration process, the government has made these recent immigration reforms, as well as updates and changes to the permanent residency application process that took effect in 2019:
Changes in Canada's immigration process:
Expansion of biometric rules
If you're applying within Canada, whether for a visitor visa, a work or study permit (excluding U.S. nationals), permanent residence, refugee or asylum status, visitor record (extension of stay) or study or work permit extension, you will now be required to submit your biometrics, as well as your photo.
This update became effective as of December 3 this year. However, you may be exempt from this rule if you have given your biometrics in the last 10 years for a visitor visa, work permit, or study permit and if they're still valid.
It is noted that biometrics need to be submitted once every 10 years. Residents may check their biometrics' validity and/or expiration date by using the Check Status Tool.
Service and fee changes for visa application centers (VACs)
The Immigration, Refugees and Citizenship Canada (IRCC) announced some changes to the service and fees at VACs in Europe, Africa and the Middle East, effective November 2.
These VACs will no longer offer paper application submission, transferring of documents to and from the visa office and collecting biometrics, as a package. VACs in in Europe, Africa and the Middle East will charge a separate fee for these services.
Further, Canada's VACs in Sofia, Bulgaria, and Podgorica, Montenegro, permanently closed on November 29. But new VACs are scheduled to open in the following cities: Manama, Bahrain; Helsinki, Finland; Nur-Sultan, Kazakhstan; The Hague, Netherlands; and Novosibirsk, Rostov-on-Don, and Yekaterinburg in Russia.
New and improved websites will also be launched for all VACs.
International adoptions and permanent resident sponsorship process clarifications
These changes, which aim to simplify processes for international adoptions and permanent resident sponsorship applications, took effect on June 12th. According to Canada's official website, these changes will make the application process smoother for clients. In addition, supporting and utilizing technology in the immigration process will reduce the errors and incomplete applications.
According to the same source, here are some of the changes involved:
Requiring applicants who are paying fees or applying electronically to only use the electronic systems provided by the Immigration, Refugees and Citizenship Canada (IRCC);
Requiring that all IRCC clients pay their immigration fees online, unless they fit the exceptions;
Allowing sponsorship and permanent residence applications for inter-country adoptions to be submitted without some information (but only if it's before a child has been identified), so the process can start earlier;
Removing existing requirements that specify where all non-electronic (paper) applications can be submitted to give IRCC more flexibility to maximize processing efficiency and accommodate clients.
Changes in Canada's immigration law
2019 also paved the way to the following amendments in Canada's immigration law:
On April 8, 2019, a new ground of ineligibility of protection was added to the Immigration and Refugee Protection Act. This amendment means that potential immigrants, who have made an asylum claim in the United States, United Kingdom, Australia or New Zealand, would be ineligible to seek refugee status in Canada.
This act has received much media attention, with immigration lawyers and refugee advocates calling it a devastating attack on refugee rights in Canada.
Minister of public safety and emergency preparedness Bill Blair said that this amendment aims to prevent "asylum-shopping." He noted, "I can tell you we've been working very hard over the past several months to significantly reduce the number of people who are crossing our borders irregularly… There's a right way to come to the country to seek asylum and/or to seek to immigrate to this country, and we're trying to encourage people to use the appropriate channels and to disincentivize people from doing it improperly."
However, the Canadian Association of Refugee Lawyers' litigation committee chair Maureen Silcoff stated that this amendment "is really immeasurable, because we're now giving refugee claimants a degraded process to go through."
The launch of two new initiatives
Foreign nationals with protected person status and their family members living abroad applying for permanent residence may have an easier immigration process as Canada launches two new initiatives to improve their family reunification process.
When protected persons have dependent family members abroad who are living in dangerous or difficult circumstances, it is a challenge for migration officers to reach out to them during the application process.
Because of this, the IRCC placed two new initiatives:
A centralized intake of all permanent resident applications for protected persons and their dependent family members abroad

With centralized intake, dependent family members abroad will be allowed to submit their applications simultaneously at a single location – the IRCC Case Processing Centre in Mississauga

A one-year centralized concurrent processing pilot

Through the one-year centralized concurrent processing pilot, the IRCC Case Processing Centre in Mississauga will process the applications for permanent residency of both the protected person and their overseas dependent family members at the same time.
However, it should be noted that family members must be residing in a country within the areas of responsibility for the migration offices that are participating in the pilot: Bogota, Colombia; Buenos Aires, Argentina; Kingston, Jamaica; Lima, Peru; Nairobi, Kenya; Mexico City, Mexico; Port of Spain, Trinidad; and Sao Paulo, Brazil.