Immigration boutiques juggle restrictions to help bring skilled workers across borders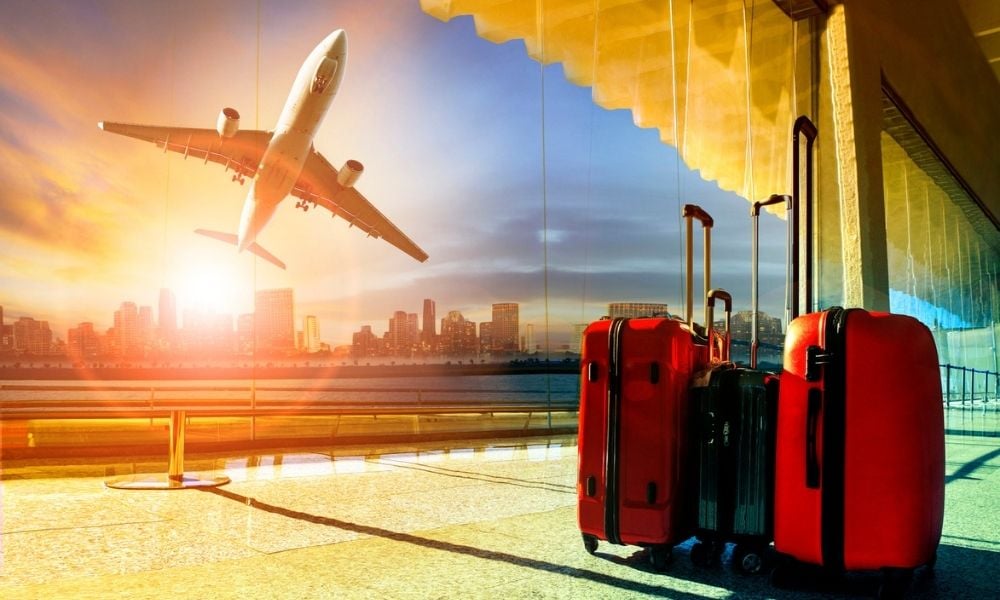 The COVID-19 pandemic added many more hoops to the already complex world of immigration law, between ever-changing travel restrictions, testing and vaccination requirements and fewer people working in immigration offices. Bringing in skilled workers from overseas is essential to the growth plans of many Canadian companies, so hiring the right experts to navigate the process is critical. In-house counsel rely on the knowledge and dedication of our top 10 immigration law boutiques as they strive to continue hiring talent from foreign lands.
Based in Toronto and named among our top 10, Corporate Immigration Law Firm focuses on transferring individuals between foreign countries and Canada, either to immigrate, work on temporary assignments, study or visit.
AirBoss of America Corp. has been a client of CILF for five years, relying on their services to handle visa applications. Throughout the pandemic, the firm has also been valuable in helping to navigate the myriad COVID rules for travel between Canada and the US, as the Newmarket, Ont.-based manufacturing company has extensive operations in the US.
"They really added value because it's often quite unclear exactly what the requirements are," says Chris Figel, EVP and general counsel at AirBoss. "I would call Joel [Guberman], and he would be able to walk us through it and put together the right paperwork. Something as simple as getting people to and from a different country became very challenging." In Figel's opinion, CILF is very professional and a trusted business partner.
Also among our top 10, Vancouver-based Larlee Rosenberg Barristers and Solicitors is one of western Canada's largest immigration-only law firms.
"The immigration landscape is constantly changing, and so you can't really dabble in that space," says Suzanne Mercier, a client of Larlee Rosenberg for seven years. "You need to work with someone who is on top of things, and Ryan [Rosenberg] is spectacular because he has his finger on the pulse of immigration developments in Canada."
As fractional general counsel at Vancouver-based Caravel Law, Mercier takes the GC role for a few different technology companies with immigration needs. She greatly values the proactive nature of the lawyers at Larlee Rosenberg.
"They are very proactive and responsive, so I don't have to chase them for follow-ups which is critical when time is of the essence," says Mercier.
Larlee Rosenberg also works with technology company NumerixS Quant to help with the immigration of math and physics Ph.D. candidates into Canada.
"I really like the way Ryan and the other senior partners create space for the more junior lawyers and paralegals to get experience and build their competence," says Cheryl Slusarchuk, lawyer and CEO at NumerixS Quant. "They ensure that the more junior people get recognition and credit for the work they've done, and they are really good coaches of their people." The firm also helps to meet deliverables in bringing PhDs from the US to Canada to start work promptly, Slusarchuk says.
Ero Copper Corp. has been working with Larlee Rosenberg since 2018. The Vancouver-based metal mining company relies on the firm to handle its immigration matters. Ero Copper's VP, general counsel and corporate secretary, Deepk Hundal, exclusively works with Meera Thakrar, a partner at Larlee Rosenberg.
"Meera is timely, she's knowledgeable, I find that her fees are very fair and reasonable, and quite honestly, she's just a pleasure to work with," says Hundal.
Ero Copper is currently working on a significant mine expansion in Brazil, so the organization had to bring Canadian employees to the site during the pandemic, which involved complicated essential worker documents and quarantine rules. "Meera is very knowledgeable, and she had her finger on the pulse as it relates to the latest and greatest rules," says Hundal. "Getting our employees to Brazil and back home was very important, and she helped us through that."
HOW WE DID IT
Canadian Lawyer InHouse asked lawyers, in-house counsel and clients from across Canada to vote on the top immigration boutiques. They were asked to rank their top firms from a preliminary list, with a chance to nominate a firm that was not included on the list. To be considered in the vote, firms were required to have at least 80 per cent of their business come from immigration law. The final rankings were determined through a points system, in which firms were rewarded on a sliding scale for the number of first- to 10th-place votes received. The quantitative results are combined with feedback from respected senior members of the bar and in-house counsel when applicable.
Top 10 Immigration Law Boutiques
(Listed alphabetically)
Bellissimo Law Group PC
Toronto
www.bellissimolawgroup.com
Bellissimo Law Group PC (BLG PC) is a recognized name in Canadian immigration, focusing on Canadian inadmissibility law and litigation. The firm's skilled team, elite standards and extensive experience has resulted in success at every level of the immigration process, including the Supreme Court of Canada. BLG PC only accepts a certain number of immigration cases to ensure it can deliver the highest service standards. BLG PC is at the forefront of legal publications and is responsible for several national publications, including Canadian Citizenship and Immigration Inadmissibility Law, the Immigration Law Reporter, and ImmQuest, all published by Carswell, Canada's leading legal publisher. BLG PC's founder and principal lawyer, Mario D. Bellissimo, has achieved the highest possible designation as a certified specialist in citizenship and immigration law and refugee protection. He is the past Chair of the Canadian Bar Association National Immigration Law Section, serves as an appointed member of the Federal Court Rules Committee and participates on multiple stakeholder committees involving the Federal Courts, the Immigration and Refugee Board, Immigration, Refugees and Citizenship, the Canada Border Services Agency, Employment and Social Development Canada, and the Department of Justice. Bellissimo has testified before parliamentary and senate committees on several proposed amendments to immigration law over the years.
Corporate Immigration Law Firm
Toronto
www.cilf.ca
Corporate Immigration Law Firm is engaged exclusively in the practice of Canadian, U.S. and foreign immigration and consular matters. The firm focuses on the transfer of individuals between foreign countries and Canada, whether to immigrate, work on temporary assignments, study or visit. Founded in 2006 by Barbara Jo (BJ) Caruso, the firm now boasts eight other highly regarded immigration lawyers and a registered immigration consultant. Most notably, Lainie Appleby and Joel Guberman joined the firm in 2018 and collectively brought 60 years of experience. Guberman is one of the most highly regarded US and Canadian immigration lawyers in the country, while Appleby is ranked as one of Canada's best immigration lawyers. Sarah Fagan is also ranked as one of Canada's best immigration lawyers and is known for her incredible research and technical skills. Jacqueline Bonisteel manages the CILF office in Ottawa and routinely appears before the Federal Court and the Immigration Refugee Board concerning immigration matters. The Toronto office also has four exceptional associates, Daud Ali, Clinton Green, Shirin Mukherjee (Registered Immigration Consultant) and Ksenija Trahan. Collectively, the firm is experienced, well regarded, reliable and known for providing extraordinary service to clients. Its clients are some of the most recognized corporate names globally and contain a variety of local and multinational businesses, associations, not-for-profit organizations, professional firms and individuals.
Gomberg Dalfen S.E.N.C.
Montreal
www.gombergdalfen.ca
Formed in 2000 by Avi Gomberg and Seth Dalfen, Gomberg Dalfen S.E.N.C. is a boutique immigration law firm based in Montreal. The firm assists foreign and Canadian businesses, individuals and community organizations with all aspects of the inbound Canadian and Quebec immigration processes. Gomberg Dalfen's team ensures that clients fully understand the legal procedures by providing personalized and reliable services. They are well-versed in handling corporate and individual immigration legal issues regarding permanent residence applications, temporary work permits, relocation of skilled professionals and family reunification. Gomberg Dalfen has a team of multi-lingual lawyers and paralegals, fluent in English, French and Spanish, with Russian, Mandarin and Hebrew capabilities. For more than 25 years, the lawyers of Gomberg Dalfen have been actively involved. They have sat the Canadian Bar Association's Quebec immigration section executive, with the incoming president being Lisa Middlemiss, a firm associate.
Green and Spiegel LLP
Toronto
www.gands.com
Founded in 1962, Green and Spiegel is Canada's oldest and largest immigration law firm. The head office, located in Toronto, Ontario, has 22 immigration lawyers: four of whom are certified as specialists in citizenship and immigration law by the Law Society of Ontario and three of whom practice Canadian immigration law and are also admitted to practise American immigration law. The firm's lawyers are qualified to practice immigration law in any province in Canada, including Quebec. Green and Spiegel is a full-service immigration law firm and can represent clients on any immigration application. In total, the Canadian office is approximately 120 people strong, and the firm practices immigration law exclusively.
The firm focuses on immigration 24/7 and only immigration. Green and Spiegel makes sure that every client receives outstanding immigration legal service.
What sets Green and Spiegel Canada apart is that the firm focuses exclusively on the practice of immigration law. The firm recruits, trains and retains the very best talent to deliver immigration services to its clients. People are at the center of everything the firm does, and many of the staff members have been lifelong employees of Green and Spiegel. The talented team of immigration lawyers has not only the depth but the breadth of knowledge in this niche area of law.
Larlee Rosenberg Barristers and Solicitors
Vancouver
www.larlee.com
Larlee Rosenberg is one of the largest and busiest immigration-only law firms in Western Canada, offering a wide range of immigration advice and services to individuals, families, domestic and multinational corporations and public institutions. The firm has nine lawyers in its Vancouver office and is growing.
The firm's growth in the last ten years has primarily been in its corporate immigration practice. The lawyers routinely help companies manage foreign worker portfolios in many industries, including civil infrastructure, primary industries, eCommerce, education, software and video game development, professional sports and others. The firm also has a busy enforcement and litigation practice before the IRB and the Federal Court of Canada.
Larlee Rosenberg is deeply committed to professional development, hosting a series of in-house learning sessions each month for its lawyers and case managers and encouraging the team to teach at colleges, universities and legal conferences.
Mamann Sandaluk & Kingwell LLP
Toronto
www.migrationlaw.com
One of Canada's largest immigration law practices, Mamann Sandaluk & Kingwell LLP, represents clients in all types of immigration, citizenship and refugee protection matters, including U.S. immigration. Due to its reputation, the firm's lawyers are regularly sought out as experts on immigration issues by the national and international media. Recently, Mamann Sandaluk & Kingwell expanded to provide civil litigation services to assist clients by seeking civil remedies for their mistreatment by immigration authorities, such as in the wrongful detention case of Olajide Ogunye, a Canadian citizen who was detained for eight months by immigration authorities.
McCrea Immigration Law
Vancouver
www.mccrealaw.ca
Founded in 1989, McCrea Immigration Law is a boutique firm focused strictly on Canadian Immigration Law. As such, clients get concentrated expertise and can be confident that the lawyers remain abreast of changes in the law as they affect their Canadian Immigration concerns. An uncluttered focus allows the lawyers to excel at developing effective case and document management systems, leveraging technology to make their work easier and more effective. They have the unimpeded ability to tailor their systems and processes specifically to the needs of Canadian immigration practice.
McCrea's lawyers are thoughtful in their development of immigration strategies for clients, and as a result, they get things right the first time. They invest time upfront to provide clear expectations of timelines and costs and stay focused on solutions and outcomes best suited to a client's specific needs. The lawyers take an individual approach to each client and every single case. They lawyers have cut their teeth in organizations ranging from not-forprofits to global law firms and everything in between. They apply the same passion to their work, whether they are representing a Fortune 500 company or a grandmother, bringing serious firepower to every legal challenge. The firm's goal is not just a successful result but a clearly articulated, well-understood and smooth process to achieve that result.
Sherritt Greene Immigration Law Centre
Calgary
www.sherrittgreene.com
Sherritt Greene Immigration Law is an enthusiastic, people-orientated boutique immigration law firm. Established in January 1998 by two senior immigration lawyers, Michael Greene, Q.C. and Michael Sherritt, the firm is dedicated exclusively to the practice of Immigration Law. For almost 24 years, Sherritt Greene has successfully assisted individual and corporate clients in Canada and abroad. The lawyers have extensive experience in the full range of business and personal immigration matters, including applications for permanent residence, work and study permits, refugee claims, Canadian citizenship, immigration hearings and Federal Court litigation.
The Sherritt Greene team has worked hard to maintain its reputation as one of the top immigration law boutiques in the country. The lawyers are also proud of the reputation they have in the legal community.
Integrity is the touchstone of the firm's philosophy, and it has earned an excellent reputation for honesty, hard work and phenomenal results. The lawyers place tremendous importance on accessibility and responsiveness to their clients. They provide clients with realistic timelines — and then do their best to meet or exceed them.
Waldman & Associates
Toronto
www.waldmanlaw.ca
Waldman & Associates was founded in 1979 by Lorne Waldman, who was recently awarded the Order of Canada for his work as an immigration and refugee lawyer. The firm, now a team of 11 lawyers, acts in a wide range of immigration and refugee matters, emphasizing complex litigation before the Immigration and Refugee Board of Canada and the Federal Court. Waldman & Associates has been involved in many cases defending human rights in immigration, including Canadian Doctors for Refugee Care et al. v. Attorney General of Canada et al. (challenging cuts to refugee health care); Ishaq v. Canada (challenging the niqab ban in citizenship ceremonies); Hassouna v. Canada (challenging the citizenship revocation procedures); and J.P. and G.J. v. Canada (which clarified the law on inadmissibility for people smuggling). The firm is frequently consulted by media outlets to provide opinions on immigration cases and issues relating to immigration and refugee law.
Zaifman Law
Winnipeg
www.zaifmanlaw.com
Kenneth Zaifman was an associate at Kopstein Kimmelman & Co. when, in 1979, he assisted a client facing deportation, his first immigration case. He then founded Zaifman Law in 1986. The firm now has a staff of 12, with four lawyers, including Zaifman. He runs the firm with his wife and managing partner, Mira Thow. He is past chairman of the Canadian Bar Association, the American Immigration Lawyers Association and the Manitoba Bar Association. The firm's business includes litigating immigration refusals, temporary and permanent residency, U.S. immigration and waivers and business immigration.