New rules unlikely to result in successful Charter challenge, experts say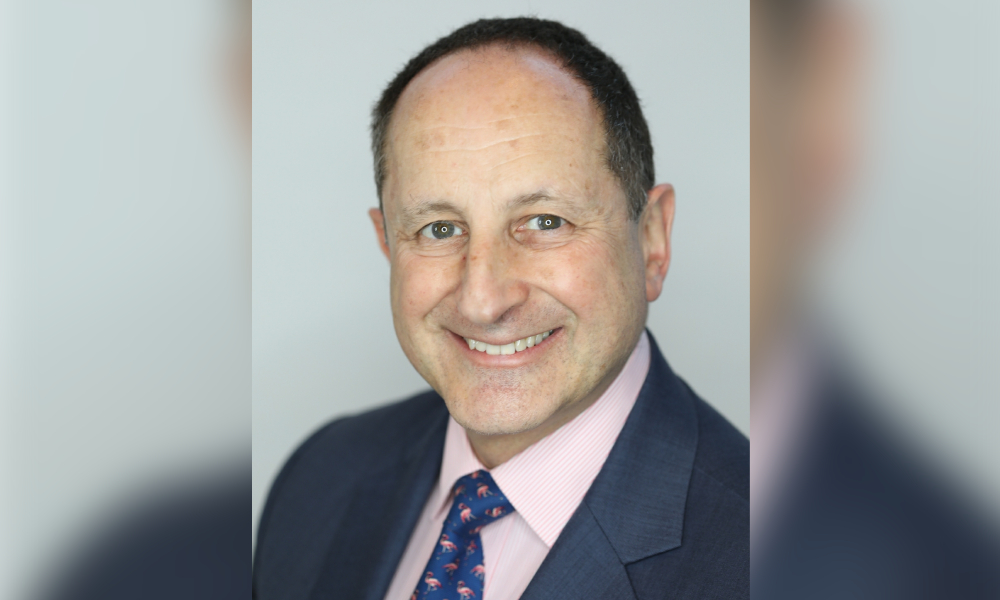 On Jan. 29 the Justice Centre for Constitutional Freedoms announced an imminent lawsuit against the federal government in the wake of its announcement that all air passengers, including Canadian residents, will be subjected to mandatory quarantine in a hotel at their own expense upon arrival in Canada.
Transport Canada's announcement that same day indicated that — in addition to the suspension of flights to and from Mexico and Caribbean countries until April 30, 2021, and in addition to proof of a negative pre-departure COVID-19 test, Transport Canada would expand existing international flight restrictions into Canada's largest airports: Montréal-Trudeau International Airport, Toronto Pearson International Airport, Calgary International Airport, and Vancouver International Airport.
"As soon as possible in the coming weeks, all air travellers arriving in Canada, with very limited exceptions, must reserve a room in a Government of Canada-approved hotel for three nights at their own cost, and take a COVID-19 molecular test on arrival at their own cost," Transport Canada announced in its news release.
"Travellers will stay in and pay for their hotel, as well as all associated costs for food, cleaning and security, while they await the results of the COVID-19 molecular test they received on arrival," it said in a backgrounder. "Travellers are still required to complete a mandatory 14-day quarantine."
The government's new restrictions — particularly in the wake of failing COVID-19 vaccine supplies — have been interpreted by some as political rather than necessary to public health. Toronto-based immigration lawyer Sergio Karas points to a European clinical study assessing mandatory stay‐at‐home and business closure effects on the spread of COVID‐19 and evaluating the effects on epidemic case growth of more restrictive nonpharmaceutical interventions — i.e., more severe lockdown measures in countries such as France — against those with less‐restrictive measures such as Sweden and South Korea. The study found no significant benefits on case growth in countries that were more restrictive.
In addition, Karas says, countries such as France have reduced mandatory quarantine periods for those entering the country to seven days.
"I think the restrictions that have been imposed are overkill," says Karas, who says that returning Canadian citizens and residents should be allowed to self-quarantine at home rather than, at least initially, in hotels at their own expense, and that COVID-19 tests that provide rapid results could be administered at the airport so that travellers can return home quickly.
He also believes the new restrictions cannot withstand "the scrutiny of the courts, because I think they offend the Charter," he says. Section 6 of the Charter of Rights and Freedoms gives Canadian citizens and permanent residents the right to travel freely within the country, and to leave and enter Canada as they like, while s. 9 prohibits arbitrary detention.
Emmett Macfarlane, an associate professor and constitutional law expert at the University of Waterloo, believes that "the courts are likely to uphold a carefully drafted rule as constitutional.
"In general, in the context of an emergency, this is precisely what something like the Quarantine Act was designed to allow," Macfarlane says.
"There's no question that a mandatory hotel quarantine limits … our mobility rights as Canadian citizens," he adds; "it limits, arguably, the right against arbitrary detention. But it limits them reasonably, I would argue. All of those rights, and indeed all of the rights in the Charter, are subject to s. 1, which allows for reasonable limits that are justifiable in a free and democratic society. And this is a public health emergency."
Bruce Ryder, an Osgoode Hall Law School professor with a research focus on contemporary constitutional issues, concurs.
"It seems to me that the limits they impose on Charter rights and freedoms are likely to be upheld by the courts as reasonable and demonstrably justified (pursuant to s. 1 of the Charter) in light of the risks to lives and health posed by international travellers," Ryder told Canadian Lawyer.
Regardless of the constitutionality of the federal government's more stringent quarantine requirements and travel restrictions, though, the effects of government policy in response to COVID-19 have had a negative effect on immigration, says Karas.
"Even though immigration was generally down because of previous restrictions, this is like a nail in the coffin"; business travellers and executives will be more reluctant to travel to Canada now, he says, and foreign personnel working in supply chains will be especially adversely affected.
"The people we need the most are not the permanent residents, but the foreign workers who come in short-term," for two weeks or two months at a time, and then return home. And those who have obtained permanent residency in Canada but have not yet arrived will also be "re-evaluating their options right now," he believes.
"I think we're in for a very rough ride," he adds. He fears that potential immigrants are "changing their view of Canada" as a welcoming place, especially senior executives and technical personnel, as "officers at the ports of entry are enforcing the rules in a very haphazard way, and very strictly in many cases."
And with the economic damage resulting from government-imposed restrictions, fewer immigrants may be admitted this year, Karas says, and higher levels of immigration will not be "politically tenable" with high local unemployment rates. As well, workplace safety restrictions have resulted in a severe slowdown in government processing of visa and sponsorship applications, he says.