How to choose and how to be an effective immigration lawyer in Canada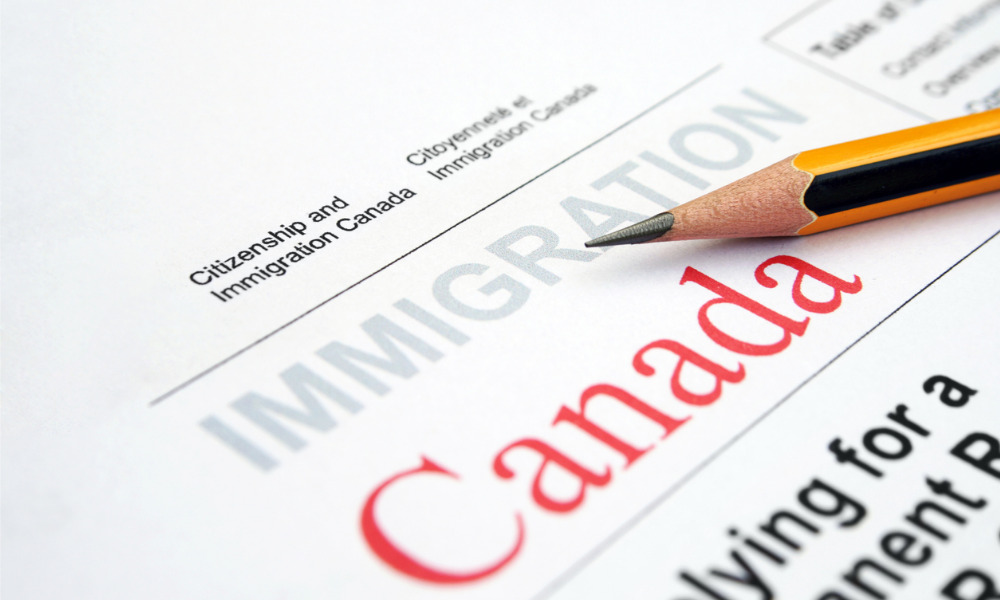 This article is part of a series addressing popular topics for lawyers and questions that clients and the public may have about the legal profession.
From work visas, family sponsorships, provincial nominee and express entry programs, there are dozens of different ways by which a foreign national can come live in Canada.
While many believe they can file their applications themselves, this attitude underestimates the "extraordinarily complex" nature of immigration law, says Ravi Jain, managing senior lawyer at Green and Spiegel LLP in Toronto and certified specialist in immigration law.
"Many people believe that they can save money by filing their application on their own only to later learn that they filed their application at the wrong place or with incomplete materials," he says. "This can lead to delays, which costs the applicants time and sometimes money… An immigration lawyer can ensure that a case is filed in a complete way and can sometimes assist in speeding the case along by avoiding unnecessary back-and-forth."
"Immigration law also changes quite rapidly. What can seem like a fairly simple situation may in fact be quite nuanced. An immigration lawyer can ask the right questions and provide advice as to all available options."
But do not hire the first lawyer you find, cautions Québec immigration lawyer Hughes Langlais, in his article Choosing your immigration lawyer: some criteria to consider. In such a varied practice area, some may have more or less competence in the matter at hand – whether it be a refugee claim, work permit, family reunification or representation in Federal Court.
Langlais adds that once the practice area expertise is identified, the lawyer's reputation is the next question. "Take the time to check his or her status as a lawyer with the provincial law society and browse through the comments that circulate online." A teaching position or Law Society position is also a good sign, he adds.
"It may also be useful to look at whether the lawyer has taken the time to volunteer with lawyers' associations and whether the lawyer is regularly invited to speak as an expert at conferences," says Jain.
"Mentorship is also extremely important," he says. "Has the lawyer worked with other respected immigration lawyers in an environment where knowledge has been shared over many years?"
Given the hyper-specialization of the legal field, Jain recommends choosing a lawyer who exclusively practises in immigration law.
And immigration law is not like death and taxes, when it comes to work permits, permanent residency or refugee status, there are no sure things. Jain says prospective newcomers should avoid any lawyer guaranteeing success.
"No lawyer with integrity will ever guarantee that a visa or permit will be issued because at the end of the day, it is not the lawyer who issues the visa or permit but an immigration official and those officials sometimes make mistakes."
On the lawyer side, certified immigration specialist Sergio Karas says it is important for practitioners to give their clients realistic advice and to avoid creating unreasonable expectations about odds of success or how long the process will take. This is what differentiates lawyers from "unscrupulous individuals" who would advertise a guarantee of success, he says.
Once engaged with a client, immigration lawyers must be proactive, ensuring the client is not procrastinating on obtaining the necessary documentation, as well as warning the client of possible delays, says Karas.
"Be creative in your approach, sometimes clients need to understand that there are no immediate solutions, but they can lay the groundwork for future success."
"As an example, perhaps a client does not qualify for residency immediately but can obtain a temporary work permit to accumulate Canadian experience or may be willing to study in Canada as a stepping-stone to residency."
And while lawyers must represent their clients faithfully, they must challenge them when they do not appear to be forthcoming, he says. Because tomorrow, there will be another client and lawyers cannot afford to burn bridges with the authorities. "Your client is not perfect, no one is," says Karas.
Immigration lawyers must stay up-to-date on new developments, as the law and programs change with the political winds, he says. But they should not isolate in their own practice, rather stay informed on other areas, which will allow them to become a better lawyer overall, says Karas.
It is also helpful to grow a network overseas, he says.
"Develop relations with lawyers in other countries. You can compare notes, get a different perspective, get referrals or refer to them, and learn a lot about other countries.
Fees are always a concern for clients, says Jain. But clients should be weary of those offering these services for a bargain.
"An experienced lawyer at a good firm will obviously cost a little more. Unfortunately, immigration law is saturated with consultants who are not qualified lawyers and while some charge less (and do not provide service at the level of a lawyer), there are those who exploit their own communities by charging extremely exorbitant fees, much higher than lawyers."