Move comes closely following the firm's growth in Western Canada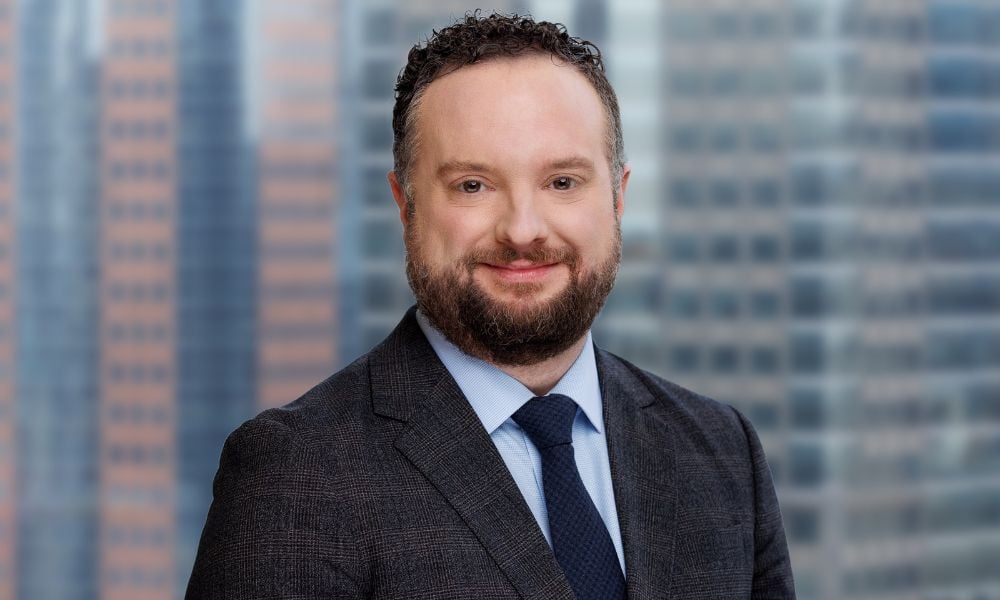 On the heels of the firm's entry into Calgary, Clyde & Co is growing in Quebec with the addition of a new partner specialized in civil liability and insurance law.
Charles Foucreault has joined Clyde & Co from Norton Rose Fulbright Canada. His practice involves civil and commercial litigation, focusing on professional liability, product liability, general liability, class actions, defence, and coverage and regulatory work.
"I was hired by my former firm right out of law school, and I spent 20 years there as a student, articling student, lawyer and partner," says Foucreault. "I decided to make the transition to Clyde & Co because I developed a pretty robust expertise in insurance law and civil liability, with a focus primarily on municipality liability and professional liability. And Clyde, being the leader in those fields – especially insurance law – it was a no-brainer on paper to transition given the synergies that we could develop together. I felt it was the best place to grow my practice."
Clyde & Co opened in Canada with offices in Montreal and Toronto in 2011, followed by a Vancouver office in 2021 when it merged with the insurance and construction firm SHK Law Corporation. Last October, the firm sought to consolidate its Western Canadian presence with an office in Calgary. Four partners – Don Dear, Alexis Moulton, Jeff Weidman, and Cynthia Aoki – joined from McLennan Ross.
Foucreault's insurance practice is "entirely complementary" to the firm's core expertise, said Montreal partner Louis-Philippe Constant.
"His addition to our team is a real coup and welcomed by our clients and colleagues," he said. "Charles has a strong understanding of the Canadian insurance market and particularly adds local municipal liability expertise to our offering."
While Foucreault was one of the few insurance-law-focussed partners at Norton Rose, he says he is excited to be surrounded by experts in all aspects of insurance law. He says it is "quite the community to grow" his mind and practice.
"It's a challenging and rewarding environment to work in, so I'm thrilled."
Foucreault's addition will further strengthen Clyde & Co's Montreal and Canadian insurance offering and "form part of our global insurance and construction practices," said Eileen King Bower, partner and chair of the firm's North American board.
In Quebec, while civil-liability awards tend to be low, there is currently "significant activity" from plaintiffs and plaintiff's counsel, says Foucreault.
"The thing to keep in mind in Quebec is that there is a direct right of action by victims towards insurers and insurers of municipalities, in particular," he says. "If they wish, they can sue either the city or they can sue the city's insurer. That's a particular feature of Quebec law."
"That makes it so that insurers need to be ready to appoint counsel for their own defence, in addition to appointing counsel to defend the insurer. Sometimes it's going to be the same lawyer. But it still warrants vigilance from insurers that are maybe not used to that in their local jurisdictions."
As part of his regulatory practice, Foucreault advises insurance carriers and brokers on Quebec's insurance legislation and changes from the province's financial regulator, the Autorité des Marchés Financiers.