Federal Court confirmed internet service provider not liable for clients' potential infringement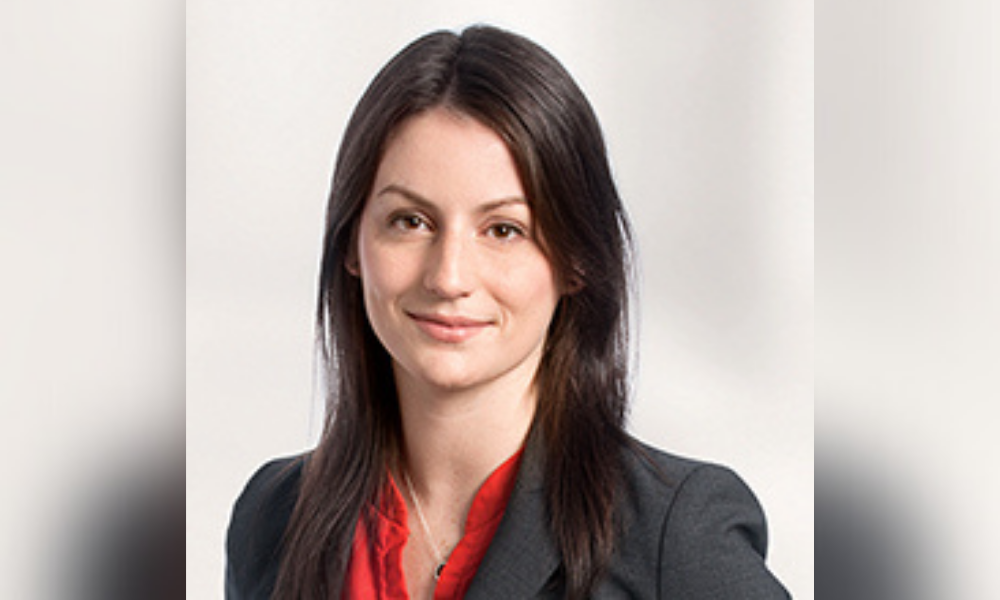 In a rare ruling on s. 31 of the Copyright Act, the Federal Court found a digital TV service used by hotels in Québec was not exempt under the provision for its retransmission without copyright of certain Quebecor-owned TV channels.
In a decision released Feb. 24, Justice Sébastien Grammond found that if there is a finding of infringement at trial, Konek Technologies Inc. and Hill Valley Cable Cooperative will be jointly and severally liable. Justice Grammond ruled that the defendants' retransmission of TVA did not qualify for the copyright exemption under s. 31 of the Copyright Act, but only for a portion of the time it was retransmitting the content. The judge did not rule on infringement, finding that other questions that will be dealt with at trial will impact whether infringement occured during the time s. 31 did not apply.
Camille Aubin, who is counsel for the defendants and partner at intellectual property boutique ROBIC, says Vidéotron Ltée c. Technologies Konek inc., 2022 CF 256 is one of only a few times a court has ruled on s. 31 of the Copyright Act and found it to be applicable.
A significant finding for the software industry, says Aubin, concerned Konek's server host and internet service provider Libéo, which was also a defendant. The two companies had a business relationship and Libéo's founder was also one of the founders of Konek. The plaintiffs argued Libéo shared liability for the alleged copyright infringement.
But the court found that just because Libéo hosted Konek's transmission of the plaintiff's content on its server did not mean Libéo was aware of, or should be held accountable for, any copyright infringement.
"In the software industry, there are several businesses that provide programming services or server-hosting or internet services to a variety of clients," says Audin. "And these clients work in different industries, with different technologies, and with different clientele and users."
The Supreme Court of Canada ruled in Society of Composers, Authors and Music Publishers of Canada v. Canadian Assn. of Internet Providers, 2004 SCC 45, that providing those services alone could not make a party liable for a client's copyright infringement, she says.
"And this is very important because given the vast amount of information that is transmitted by users on those infrastructures, the software industry could not sustain having to operate a constant and pre-emptive surveillance of the clients' use of web services."
Incorporated in 2016 by Louis Michaud and Jean-Francois Rousseau, Konek developed a technology – a Konek Box – which connects to telecommunications infrastructure and retransmits television stations to hotel rooms. In 2020, Rousseau and others formed Hill Valley to provide a wider range of TV stations to hotels receiving Konek's services. Hill Valley applied with the Canadian Radio-television and Telecommunications Commission (CRTC) for exemption under Order CRTC 2017-320, which frees broadcasting distribution undertakings with fewer than 20,000 subscribers from certain requirements under the Broadcasting Act. The CRTC granted the exemption.
Quebecor discovered Konek's services in 2020 when it began losing hotel customers. The company responded by renting hotel rooms and investigating the Konek technology.
Quebecor subsidiary Videotron, which holds the rights to TVA and TVA Sports, accused Konek and Hill Valley of illegally redistributing TVA channels to its hotel clients, and sought an injunction prohibiting them to do so, as well as several declarations.
Parliament enacted s. 31 of the Copyright Act following the introduction of cable television in the 1990s. Typically, broadcasting TV content requires regulatory approvals from the CRTC and ownership, or license from the owner, of the copyright broadcasted. The section allows a cable operator the ability to retransmit a television station's signal without infringing its copyright, so long as the retransmission is lawful under the Broadcasting Act.
The CRTC later decided retransmitting TV content over the internet should not be regulated and made an order that such internet broadcasting did not require authorization under the Broadcasting Act. Parliament rejected the idea and amended s. 31 in 2002 to exclude "new media retransmitters" from the CRTC regime.
Given its registration with the CRTC, Hill Valley was able to qualify as a retransmitter and claim the benefit of the s. 31 exemption, provided it was not a new media retransmitter. Being a new media retransmitter meant its content would be distributed and accessible over the internet. A key question for the court was whether Hill Valley's services were distributed over the public internet or a private network.
The plaintiff's experts submitted in their affidavit that Konek's and Hill Valley's technology did not have the characteristics of Internet Protocol Television (IPTV), which meant that it could not be a private network. But in court, the plaintiffs later acknowledged that it is possible to retransmit TV over a private network without using IPTV technology.
The court's confirmation that there is no binary relationship between IPTV services and services provided on the public internet was significant, says Aubin.
"The CRTC is aware and mindful that new technologies might emerge and allow one to broadcast signals legally without using the public Internet," she says. "And in that sense, not being an IPTV service does not necessarily mean that what you're doing is illegal. You might very well have a service that is not an IPTV service, but still falls under the existing criteria of section 31. And that's what we had in this case."
"That's going to be very important in the future."
When Videotron's people were investigating Konek's technology, they tested whether they could intercept the information being transmitted in the Konek system. Once they intercepted the URLs that provided the Konek box with access to various TV stations and made several other adjustments to the Konek system, the investigators were able to access the URLs from the internet. The investigators used these findings to demonstrate the TVA signals were being retransmitted publicly on the internet.
But it turned out the investigators' success in these tests was largely due to a technical flaw in the system. The court found that they could not use a flaw to determine how Konek's and Hill Valley's systems worked, and whether it could qualify for the exemption.
"And this is very important, because ruling on the nature of the system based on, for example, a security flaw found and exploited during the proceedings – or based on an abnormal use of the system – could have set a very dangerous precedent," says Aubin. "And we're glad that the court did not go down that route."