Health Canada's advisory warns that children have accidentally eaten alleged lookalikes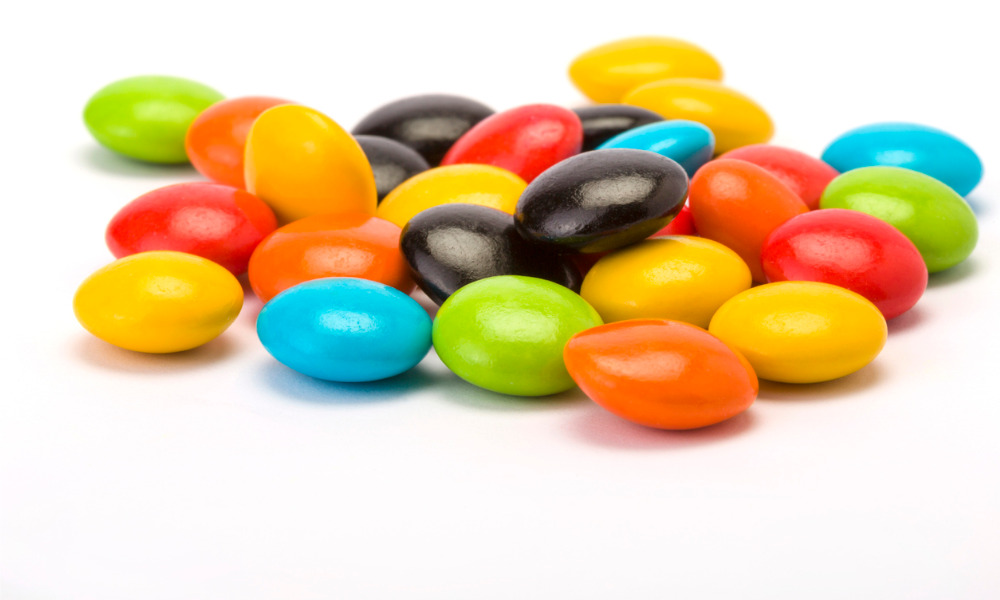 Mars Wrigley has launched lawsuits in Canada and the U.S. aiming to send the illicit cannabis industry a signal to stop the illegal and dangerous misuse of its trademarks in marketing and selling tetrahydrocannabinol-infused products.
The company claimed that the defendants' THC-infused edibles used Mars Wrigley brands including SKITTLES® and STARBURST® without authorization, created fake packaging that was then filled with THC-infused candies and unlawfully marketed, and sold THC-infused products that substantially looked like regular candies, Mars Wrigley said in a news release.
The company seeks to halt the defendants' alleged unauthorized and inappropriate use and distribution of such THC-infused products, which have the potential to harm children who eat them by mistake and which breach Canada's Cannabis Act, SC 2018, c 16. A defendant in the lawsuits is the company selling Zkittlez, a marijuana strain, and its related products, which allegedly resemble a Mars Wrigley brand.
On Aug. 13, 2020, Health Canada posted an advisory warning that children have accidentally consumed illegal edible cannabis products which looked like regular candies or foods, which were stored in locations like the fridge or the freezer and which did not use child-resistant packaging. Such children have suffered serious harm requiring hospitalization, said the advisory.
Health Canada has established a strict legal framework, under the Cannabis Act and its regulations, to control the production, distribution, sale and possession of cannabis in Canada, set packaging and labelling requirements of cannabis products to appeal less to children and to safeguard against accidental ingestion. Under the Cannabis Act, regulated parties should abide by rules aiming to restrict young persons' access to cannabis products and to lessen inducement for them to use cannabis, said the advisory.
Reuters reported that Wm. Wrigley Jr. Company filed the following cases against certain sellers of cannabis products for allegedly copying its packaging and infringing its trademarks: Terphogz LLC, before the U.S. District Court for the Northern District of Illinois; Packaging Papi LLC, also before the U.S. District Court for the Northern District of Illinois; and Conde d/b/a 2020Ediblez, before the U.S. District Court for the Central District of California.
In 2008, Mars, Incorporated, which has a portfolio of confectionery, food and pet care products and services, acquired Wm. Wrigley Jr. Company, a Chicago-based chewing gum company. In 2016, Mars, Incorporated announced that it would combine its Chocolate and Wrigley segments to form Mars Wrigley. Mars Wrigley, which manufactures chocolate, chewing gum, mints and fruity confections, does not make or sell THC-infused products.