The seller claimed that she acquired the device for personal use and decided to sell it on Facebook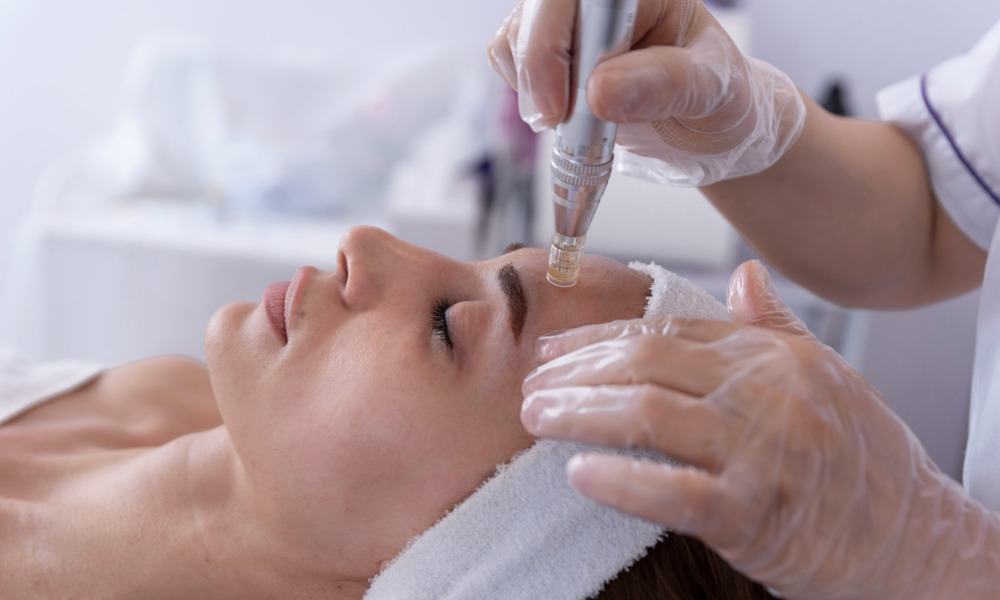 The Quebec Superior Court has ordered a Facebook seller of counterfeit cosmetic devices to pay compensatory and punitive damages.
In Dermaspark Products Inc. c. Étienne, 2023 QCCS 1268, Pollogen Ltd. manufactures a cosmetic apparatus called OxyGeneo, used principally by professional aestheticians to provide facials to consumers. It is a Class III medical device approved for sale in Canada by Health Canada. Pollogen owned the registered trademark for OxyGeneo, and the company authorized Vancouver-based DermaSpark to use the term OxyGeneo as its Canadian distributor.
In 2021, DermaSpark discovered that someone using the name "Annalise Keating" was selling counterfeit OxyGeneo devices in Montreal. The person used Facebook Marketplace to advertise and sell counterfeit OxyGeneo devices. The listed sale price was $4,600. The authentic device costs $16,000 during that time. When a customer contacted the seller to inquire about how she could sell a brand new OxyGeneo device at such a low price, the seller allegedly told her the device was not "real."
Following an investigation, DermaSpark found that the person behind the Facebook Marketplace post was Marie-Roger Etienne. DermaSpark requested injunctive relief to prevent Etienne from selling counterfeit Oxygeneo devices. DermaSpark also claimed damages for $500,000. Meanwhile, Etienne argued that the contents of her Facebook page were not true and that she presented herself on Facebook Marketplace only to sell a singular counterfeit OxyGeneo device that she had acquired for personal use.
However, the court ruled that Etienne was engaged in an organized business activity to sell counterfeit Oxygeneo devices and that she concluded multiple sales. The court also condemned Etienne to pay compensatory and punitive damages. Etienne appealed to the Quebec Superior Court.
The appeal court found that Etienne's Facebook page, postings, text messages and telephone conversations were sufficient to violate Pollogen's proprietary rights, including rights protected under the Trademarks Act, and certain of DermaSpark's rights, including its contractual rights.
The court noted that OxyGeneo results from many years of research, development, and scientific testing by Pollogen. The court further found that Pollogen and DermaSpark obtained a Class III medical device license from Health Canada to be able to sell the device in Canada. To get the permit, Pollogen and DermaSpark were required to submit evidence to Health Canada regarding the safety and effectiveness of OxyGeneo.
Etienne claimed that she purchased the item for personal use, and then decided to sell it. The court pointed out that she could have simply attempted to sell her one counterfeit device at a slightly reduced price higher than her purchased costs. Instead, she offered for sale OxyGeneo devices at a markup of 900 per cent. The court said this demonstrated her effort to import and sell multiple counterfeit devices.
Violations of the Trademarks Act
The court found a preponderance of evidence establishing that Etienne organized an illicit business activity of knowingly selling counterfeit OxyGeneo devices. The court found that the illicit act focused on selling counterfeit OxyGeneo devices to skin care aestheticians who would then knowingly pass off non-OxyGeneo skin care treatments to unsuspecting good faith patients who would be misled that they were receiving authentic OxyGeneo treatments. Instead, they would receive an imitation treatment with no effect.
The court concluded that such treatment from counterfeit products could only lead to disappointment and a negative assessment of the effectiveness and value of OxyGeneo and an authentic OxyGeneo treatment. The court found that Etienne sold the counterfeit devices for at least seven months. Within this period, she committed multiple violations of the Trademarks Act by illegally importing and illegally selling multiple counterfeit OxyGeneo devices.
Damages
The court considered the damages Pollogen and Derma Spark suffered resulting from the disappointments of clients who received and paid for false and illusory OxyGeneo treatments. The court found that the damages of Pollogen and DermaSpark were real and distinct.
The court gave considerable weight to the loss of sales and the damage to the goodwill of Pollogen. The court also considered that Etienne had "no regard and acted cavalierly with regard to the safety issues and risks arising from the use of a counterfeit medical device. "The court ultimately condemned Etienne to pay $20,000 in compensatory damages and $30,000 in punitive damages.