Ruling is significant as prior decisions come from arbitrators involving union contracts: lawyers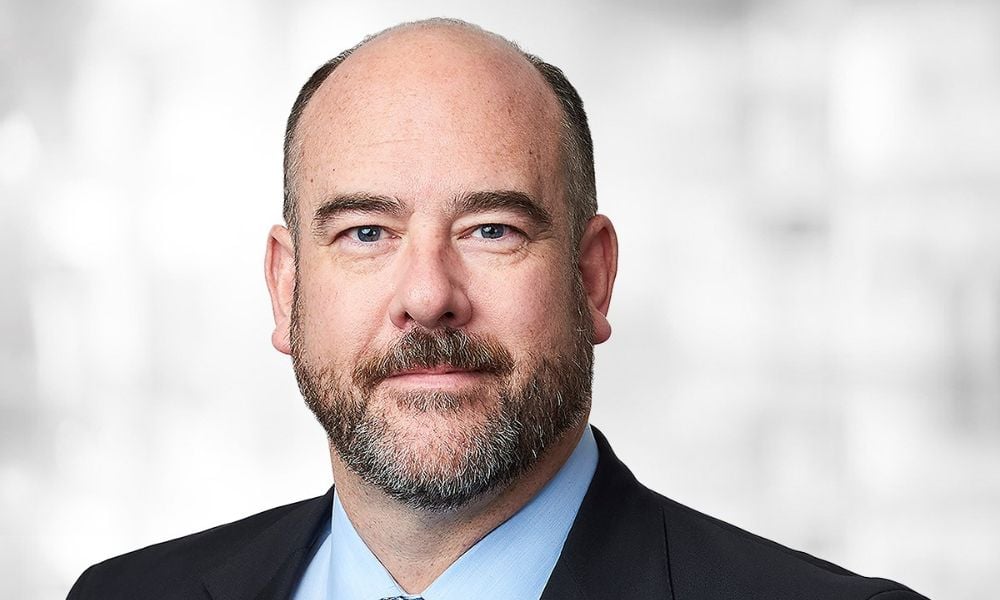 There have been several labour arbitration decisions involving mandatory COVID-19 vaccine policies, but a recent Supreme Court of B.C. decision appears to be the first reported court case that looks at whether an employer violated a non-unionized employee's rights. It determined that the policy was a reasonable response and not constructive dismissal.
"It's an important decision because a lot of employers implemented vaccine mandates, but we really haven't had court rulings on them, says Michael Howcroft, a labour and employment lawyer with Blake Cassels & Graydon LLP in Vancouver. Parmar v Tribe Management Inc., 2022 BCSC 1675 "sheds light on the ongoing debate about whether an employer has the right to mandate proof of vaccination and potential claims arising in the future."
There have been labour arbitrator decisions regarding COVID-19 vaccine mandates, Howcroft says. Still, those are "quite different" in that they look at the dispute between the employee and the employer through the perspective of the union's collective agreement. He notes it is important that this case deals with a non-unionized employee.
"While they can be influential in other cases, they're not binding on other parties, whereas we now have a decision from a higher provincial court that could have ramifications in other cases."
The court also recognized that in the context of the "extraordinary health challenges" posed by the COVID-19 pandemic, employers can rely on the information available to them to respond to the uncertainties presented by the pandemic, he says.
"A necessary response has been to implement a mandatory vaccination policy, and this decision confirms they are within their rights, so long as they do not infringe on an employee's freedom to choose within the bounds of the policy. Ultimately, individuals must deal with the consequences of their choices."
As one of the first decisions where the courts have weighed on the issue of employer vaccination policies, he adds, "it will have broad ramifications for employers and employees."
Stewart McKelvey lawyers Mark Tector and Ben Currie in Halifax agree in a recent blog post that it is a "significant" decision. "While we will have to wait to see if other courts in different provinces follow this approach, it is good news for other employers who have implemented [mandatory vaccination policies], including [those] that result in employees being placed on unpaid leaves."
The plaintiff in this case, Deepk Parmar, was an accounting professional working for Tribe. Her employer, which is in the business of providing condominium management services and employs more than 200, notified staff on Oct. 5, 2021, of its policy and required employees to be fully vaccinated by Nov. 24, 2021.
Of Tribe's 200 employees, only Parmar and one other employee failed to comply by the deadline. Parmar did not claim to have a medical or religious exemption. She did not consider herself an "anti-vaxxer," but she reviewed the literature and was skeptical of the efficacy of the vaccines available and their side effects. She also said that family members had experienced several adverse symptoms from the vaccine.
Parmar proposed several alternatives to getting the vaccine, including working entirely from home or on a hybrid basis with controlled visits to the office to sign cheques. She also offered to undergo frequent testing. Parmar "does not argue that the [policy] was unlawful," the decision says." Instead, "she argues that it was unreasonable to the extent that it did not make an exception for employees who were able to work from home either entirely or almost entirely."
However, Tribe said the only exceptions it would allow were for medical or religious accommodation. Parmar went on unpaid leave from Dec. 1, 2021, to Feb. 28, 2022. On Jan. 25, 2022, Tribe advised Parmar she would remain on unpaid leave until she became vaccinated or the mandatory policy was relaxed. Parmar announced her resignation the next day and considered her employment constructively dismissed.
Constructive dismissal can occur when an employer makes a unilateral change that substantially alters an essential employment contract term. In this context, the court looked at whether Tribe Management Inc.'s unilateral decision to place Ms. Parmar on unpaid leave for failure to comply with the MVP was reasonable and justified.
In deciding in favour of the employer, the court determined that Parmar was not constructively dismissed for several reasons:
The policy's reasonableness should be considered based on knowledge about the pandemic when it was implemented and in light of Tribe's obligation to protect its employees and clients.
COVID-19 is potentially deadly and easily transmissible. Symptoms vary by person, and vaccines reduce the severity of symptoms and adverse outcomes despite not preventing infection or transmission.
The policy reflected the employer's statutory obligation to ensure the health and safety of all workers.
"Individual views of the appropriateness of the MVP do not undermine the reasonableness of the policy."
Parmar's employment contract expressly stated that she would comply with all of Tribe's policies as amended at Tribe's discretion, subject to the policies being lawful and reasonable.
Tribe did not intend to terminate Ms. Parmar's employment as she was a valued employee and expected to return to her new role, which she was recently promoted into; and
Implementing a mandatory vaccine policy for COVID-19 was a reasonable choice for employers based on the extraordinary circumstance of the pandemic in October 2021 into January 2022 and was the prevailing approach at the time.
Regarding the mandatory vaccination policy's infringement on bodily integrity, the court supported the stance that given the extraordinary context of the COVID-19 pandemic, policies impacting an employee's bodily integrity are reasonable. The Court also noted that Tribe's mandatory vaccination policy was not its initial response to COVID-19. Tribe implemented other less intrusive safety precautions before adopting the mandatory vaccination policy.
Ultimately, the Court held that while Ms. Parmar was entitled to her personal beliefs about the safety of the vaccines, they did not trump the health and safety concerns that underpinned Tribe's decision to implement its vaccination policy. Parmar had a choice "between getting vaccinated, and continuing to earn an income, or remaining unvaccinated, and losing [her] income." She chose the latter, opting to resign voluntarily.
Howcroft emphasizes that the judge's decision, in this case, looks at a specific set of facts related to COVID-19 and may not apply to other situations, such as having a mandatory vaccine policy regarding flu viruses. These flu viruses, which may be severe for some people, still have far fewer damaging impacts on society and the healthcare system than the COVID-19 virus.