Labour law trends for 2021 topic of Dec. 9 Canadian Lawyer webinar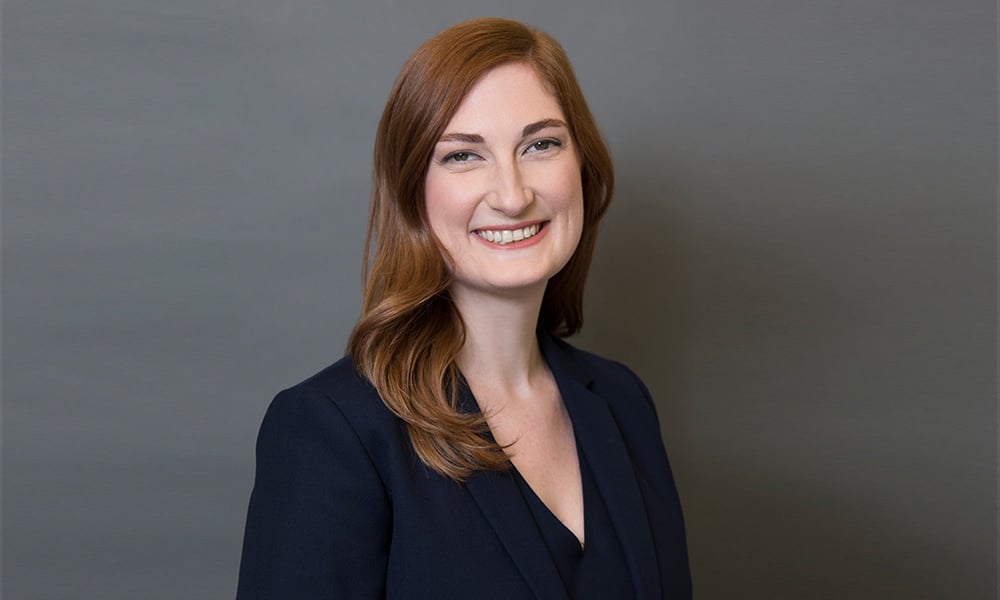 As the Covid-19 pandemic heads into 2021, employers and employees will have to manoeuvre through a potential minefield of challenges — including issues such as constructive dismissal, work-from-home arrangements and occupational and public health concerns, says Rae Christen Jeffries lawyer Anne Marie Heenan.
"The pandemic has changed pretty much everything about how we're living our day-to-day lives, and the way that people work, and have been working, since March of 2020," says Heenan, who specializes in labour and employment law.
The result, adds Heenan, is that there is a lot of uncharted territory regarding what employees can legally ask for and what employers must legally provide. She notes that broadly speaking, there are three groups of employees and workplace situations that Covid-19 has impacted, with both intersecting and unique challenges.
The first group comprises Canadians who have been put out of work by the pandemic. The second group includes employees who are working remotely because of the pandemic. And the third group is made up of employees who are still working out of the usual workplace because of the nature of the work they do.
Heenan says that with workers who have been put out of work, either permanently or temporarily, one of the biggest issues relates to constructive dismissal. Many employment contracts don't contain language for temporary layoffs, though unionized workplaces often do. The result is many employees dismissed or on unpaid indefinite leave may have cause to sue for constructive dismissal.
For employees dismissed with the promise that they will be recalled when work picks up, the dilemma is whether to sue for constructive dismissal, losing that relationship with the employer and the potential to return, or wait it out, hoping the employer will make good on the promise. For employers, the potential of having many constructive dismissal suits to deal with looms large. "There could be untold potential liability for wrongful dismissal damages that employers may not have accounted for," Heenan says.
Covid-19 has also brought about a revolution when it comes to employees working from home, Heenan says. And while the pandemic may have hastened the pace of a trend that was already happening, the remote workplace will not go away once the pandemic is over.
"There are a lot of people who really like working from home, and will want to continue the arrangement," she says. It may or may not be what the employer wants, despite allowing work from home during Covid-19.
From a legal perspective, Heenan says resolving any disputes that arise from this situation will likely come down to the theme of "accommodation," and the need for both sides to show some flexibility.
Employers will have to accommodate personal and family situations, perhaps because they or one of their family members is immunocompromised. Employees are expected to put in a full day's work for a full day's pay or keep up their productivity by some other measure.
"The duty to accommodate does not require your employer to pay you for work that you are not doing," Heenan says, so an employee might have to expect a pay cut if they can't work at 100 per cent capacity because, say, they have to look after children who are learning at home.
However, employers must be flexible in finding solutions that arise out of these accommodations and pay reasonable costs to do so. Solutions could include hours outside the normal 9-to-5 workday and any equipment and services required to work from home. It might not always be possible to accommodate an employee, Heenan says, pointing to the example of a call-centre worker who could theoretically work from home but can only work hours when the call centre isn't open.
"Still, every accommodation request has to be given individual consideration," she says, adding that coming up with an "objective standard" for determining productivity could be useful but might be difficult to apply in every case of a remote-work request. "It depends on the nature of the work that is being performed and how easily measurable is your employees' productivity."
For the third category of employees, those who are still going to the workplace, Heenan says many of the employment issues there revolve around occupational health and safety obligations, "and making sure that employers are taking all necessary steps that are reasonable to protect employees from Covid-19.
"Are workers physically distanced properly from each other and the public? Is there proper protective equipment? What do you do or say when an employee is diagnosed with COVID? Do you shut everything down for a deep clean? Do you get everyone tested? These are all critical questions, and the answer depends on the circumstances."
Heenan notes that this perspective on occupational health and safety is slightly different from what most employers have been used to thinking. "This new focus on protecting employees from the transmission of disease in the workplace is really not something that was on employers' radars prior to COVID-19," she says. "It was more about employees wearing hard hats or the right equipment to prevent physical injury."
One far-reaching impact of the pandemic is that employers might realize there are cost savings to be had in downsizing their physical space's footprint, especially when so many of their workers are happy to work from home. Heenan notes some businesses have been turning in their current office space for something smaller, with workers coming in at staggered times or alternate days.
But even this potential benefit comes with legal implications, Heenan says, noting the trend of an open concept, shared workspace in which people don't have "ownership" of their desk was already in play before the pandemic.