So far, authorities promoting compliance rather than dropping fines, says Lavery's Brittany Carson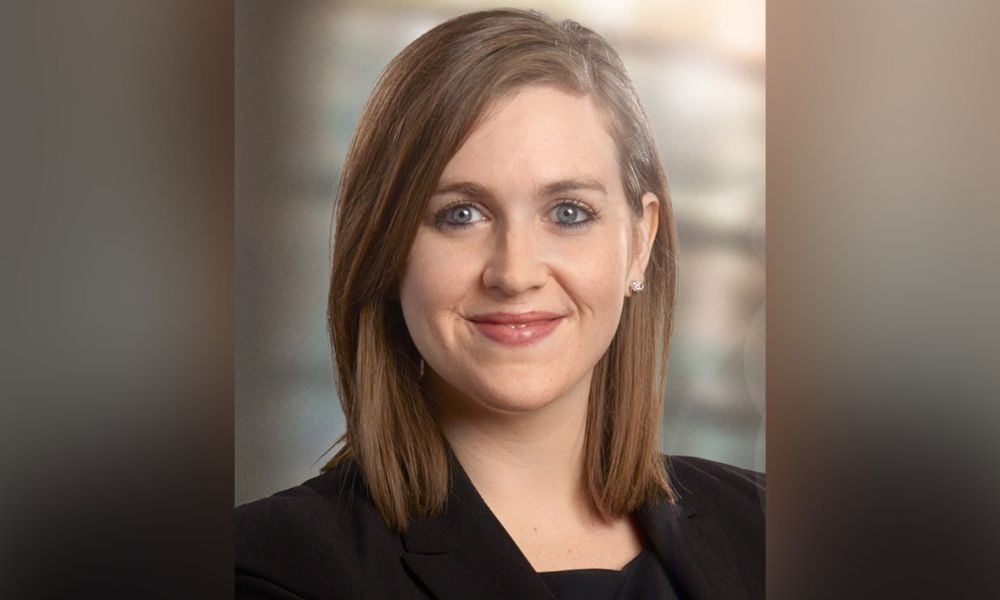 Six months after the enactment of Quebec's new French language law, the provincial authorities are leaning toward inducing compliance, rather than levying fines, where companies are responsive to complaints, says Brittany Carson, a labour and employment lawyer in Montreal and partner at Lavery.
Bill 96 – An Act respecting French, the official and common language of Québec received Royal Assent in the province's National Assembly in June 2022.
Bill 96 amended the Charter of the French Language, which regulates the employment relationship and ensures that employees have a fundamental right to carry out workplace activities in French, says Carson.
"For the past six months or so, we've been seeing a lot of interest and a lot of questions from employers doing business in Quebec," she says.
The legislation strengthened the obligation that employers provide written communications with staff in French. Before the amendments, some of Carson's clients would use English employment contracts and offer to provide a French version upon request. For 99 percent of employment contracts, that will no longer be permitted, she says.
A "contract of adhesion," which refers to any contract on which the parties did not negotiate, but one for which one party provided the wording for the other to sign, must first be provided in French before a party can request an English version.
"A lot of employers have had to change their practices in terms of ensuring that they have up-to-date translations, that they have employment contracts in French, and that they're making offers in French."
Bill 96 altered the rules around job postings, says Carson. Before the changes, employers had to prove why a role required knowledge of a language other than French. Now, employers must include that justification in job postings.
Employees have access to new complaint options. Pre-Bill 95, employees had to go through the Office québécois de la langue française (OQLF) but can now file complaints directly with the Commission des normes de l'équité de la santé et de la sécurité du travail (CNESST). There is also further recourse for harassment and discrimination based on rights under the Charter of the French Language.
"It has made it much easier for employees to file complaints for violations of the Charter," says Carson.
Since the law was enacted, there has been litigation around the obligation to ensure judicial filings are in French. Carson expects to see labour and employment litigation resulting from the complaints process in the coming years.
In response to complaints, the OQLF – the Quebec Office of the French Language – is primarily trying to bring employers into compliance rather than levy fines, she says. Subject to a complaint, those failing to respond to OQLF information and documentation requests are more likely to face a financial penalty.
"As long as you show that you're trying to bring yourself into compliance, for the most part, you're able to manage those complaints."
But the legislation also beefed up the OQLF's powers to require documents, search, and seize. "So, it's important for employers, when they get inquiries from the OQLF, to be responsive, to be proactive, and to ensure that they're doing their best to respond and not put these things on the back burner," says Carson.
The fines available in the legislation have risen for those who are unresponsive to OQLF inquiries. Penalties for corporations used to range between $700 and $7,000, and the top end of the range has been extended to $30,000.
The threshold for being subject to the francization process, where a company must show that French is used generally in its workplace, has been lowered to companies with 25 or more employees.
"That's very significant because it means that a lot more companies that are a bit smaller are going to be subject to more stringent rules when it comes to ensuring that French is generalized within their organizations," she says.
The penalties for non-compliance with the francization process are stiff, including being banned from government contracts.