In 2019 and 2020, these Top Boutiques were regularly involved in headline-grabbing litigation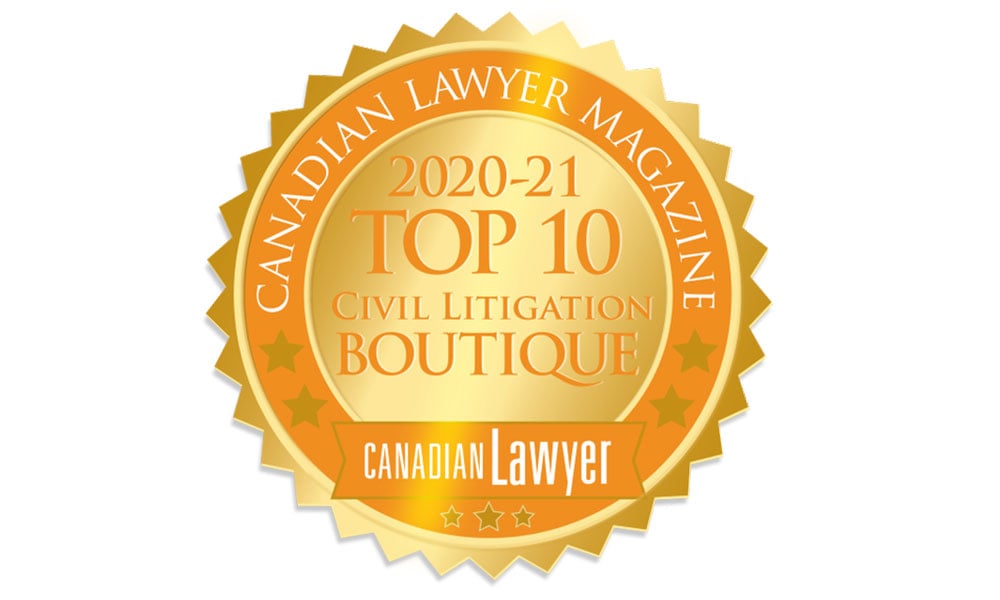 Canadian Lawyer has released the results of its 2020 Top Civil Litigation Boutiques survey. The Top Criminal Boutiques list will follow on June 3.
Before COVID-19 largely halted court proceedings, Canadian Lawyer's Top Civil Litigation and Criminal Boutiques were regularly featured in mainstream news headlines for their involvement in prominent litigation.
Multiple sides of the $500,000,000 battle between Frank Stronach and daughter Belinda are being litigated by some of the Top Boutiques. One criminal boutique represented the Toronto Eaton Centre shooter Christopher Husbands. First convicted of two second-degree murders — set aside due to improper jury selection — Husbands was then convicted of manslaughter on retrial through the unique defence of limited capacity due to post-traumatic stress disorder. Also a headline hogger, one B.C.-based Top Criminal Boutique is acting as counsel for Huawei CFO Meng Wanzhou, whose extradition case is part of international drama between the world's two biggest superpowers.
Aside from setting precedents and securing acquittals, firms are also active in promoting social progress. For example, to achieve greater gender equity in the profession, one of the Top Civil Litigation firms recently launched a networking service that connects lawyers looking to refer work to experienced female lawyers. Another firm — in partnership with environmental law charity Ecojustice — also recently launched a constitutional challenge against Ontario for failure to take action on climate change.
Listed alphabetically, the Top Civil Litigation Boutiques are: Adair Goldblatt Bieber LLP, Camp Fiorante Matthews Mogerman LLP, Hunter Litigation Chambers, Jensen Shawa Solomon Duguid Hawkes LLP, Lax O'Sullivan Lisus Gottlieb LLP, Lenczner Slaght Royce Smith Griffin LLP, Nathanson Schachter & Thompson LLP, Paliare Roland Rosenberg Rothstein LLP, Stockwoods LLP Barristers, Woods LLP.
To read more about the Top Civil Litigation Boutiques, click here.
HOW WE DID IT
Canadian Lawyer asked lawyers, in-house counsel and clients from across Canada to vote on the top civil litigation and criminal boutiques. They were asked to rank their top firms from a preliminary list, with a chance to nominate a firm that was not included on the list. To be considered in the vote, firms were required to have at least 80 per cent of their business come from civil litigation and criminal law. The final rankings were determined through a points system, in which firms were rewarded on a sliding scale for the number of first to 10th-place votes received. The quantitative results are combined with feedback from respected senior members of the bar and in-house counsel when applicable.