Case involves novel Competition Act pleading and a low-set bar for disclosing a cause of action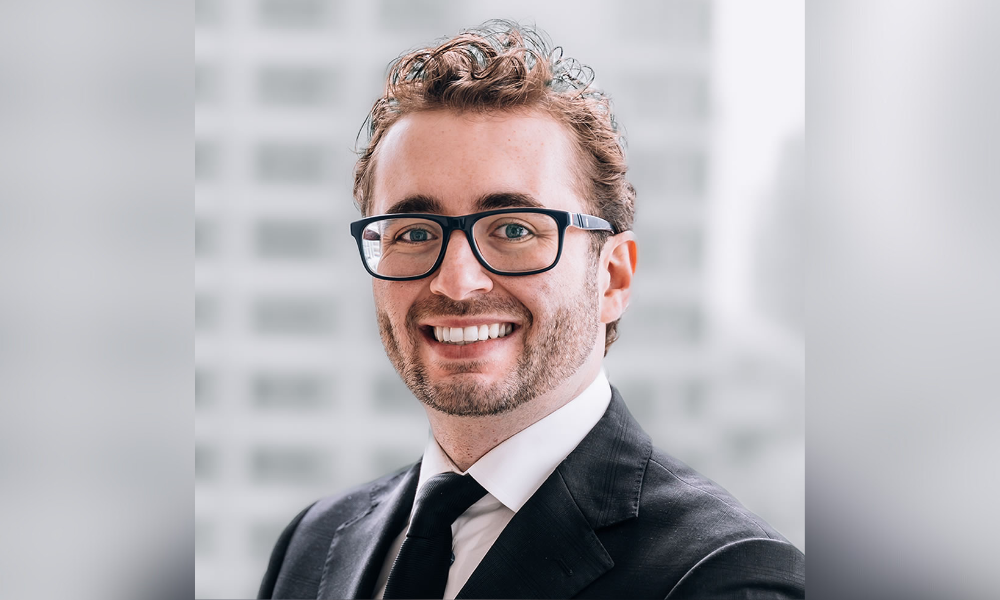 The government of British Columbia can continue its quest to recover opioid-related healthcare costs and damages from a US-based consultant.
The Supreme Court of British Columbia dismissed an application by McKinsey & Company Inc., United States and McKinsey & Company Canada to strike initiating pleadings in a class action launched by the province. In the process, the court rejected every argument the company made that there is no meaningful connection between itself and the opioid crisis in Canada.
Originally, BC initiated proceedings against companies which manufactured, marketed, distributed or sold opioid drugs and products. Certification of that action is expected to happen before the end of the year.
Then, the province decided to seek damages from McKinsey as well. BC claims that by providing consulting services, where it integrated itself into its drug-manufacturing clients' business, McKinsey was involved in the design, strategy and execution of marketing efforts to promote and sell addictive and harmful opioid products in Canada and named the US-based consulted in the Amended Notice of Civil Claim (ANOCC).
In asking for the strike in British Columbia v. McKinsey, 2023 BCSC 1762, the consulting company argued the following points: that "BC failed to provide sufficient detail about the alleged wrongdoing; and that the province has failed altogether to plead the material facts necessary to connect (a) McKinsey to the alleged wrongdoing and (b) McKinsey's impugned conduct to British Columbia."
In rendering his judgement, Justice Michael Brundrett addressed the Opioid Damages and Health Care Costs Recovery Act (ORA), which is modelled after the Tobacco Damages and Health Care Costs Recovery Act (and which survived a constitutional challenge before the Supreme Court of Canada in British Columbia v. Imperial Tobacco Canada Ltd.). The act came into force on October 31, 2018. It was later amended by Bill 34, Opioid Damages and Health Care Costs Recovery Amendment Act, 2022, to include a right of action by the province and the Government of Canada against a consultant in addition to a manufacturer or wholesaler/distributor.
Justice Brundrett also addressed allegations of conspiracy and arguments related to breaches of Competition Act claims, specifically s. 52.
And it's the Competition Act elements, the conflict of laws issue, that grabbed the attention of Scott Stanley, a lawyer with Murphy Battista.
"I think [this ruling] is going to be of profound interest to lawyers who do these [class action] claims and are working with the Competition Act. It's a novel pleading; it was one that survived a strike," said Stanley.
He explains that s. 52 claims are "challenging civil claims to advance because they're predicated on first establishing the commission of an offence. Here, the alleged misrepresentation did not occur in Canada; it was not made directly by the defendant to any entity in Canada. Those facts would generally be incongruent with establishing a penal offence in Canada. Alleging that McKinsey acted as one with its drug manufacturer clients to collectively promote inaccurate messaging about opioids is novel, but seemingly contemplated by the legislation."
Justin Giovannetti, an associate at Slater Vecchio, was struck by a different aspect of the case – "the low bar under s. s 4.1(a) of the Class Proceedings Act being whether the pleadings disclose a cause of action."
"This was an application to strike some of the province's claims against McKinsey," says Giovannetti. "But that strike standard is highly similar to the standard under s. 4.1(a) of the Class Proceedings Act, which is also about whether or not pleadings disclose a cause of action. Except, under s 4.1(a), the onus is on the plaintiff. And the parties in this decision agreed that the court's decision on the strike application, Rule 9-5(1) of the Supreme Court Civil Rules, B.C. Reg. 168/2009, would be determinative of s. 4.1(a). Notwithstanding, it's not a s. 4.1(a) decision, it's a strike decision; the same principles, or at least highly similar ones, apply.
"It highlights the low bar because, at various times, McKinsey alleged that there was no evidence they made representations to the public. The court said, in paragraphs 61 and 62, well, it's pleaded, and that is sufficient."
According to Stanley, although the ORA provides a framework, the government will still have to prove a tort and a compensable cause of action as the case progresses.
One other matter brought up before the court was the issue of foreseeability. The ANOCC alleges that "McKinsey knew or ought to have known that the marketing or distribution strategies it produced in the US were being implemented in Canada, forming a possible factual basis for establishing the requisite foreseeability and proximity to ground a duty of care between McKinsey and opioid consumers in BC."
McKinsey, however, disagreed and argued that "foreseeability alone is not sufficient to ground a duty of care… there must also be a close and direct relationship of proximity or neighbourhood… McKinsey submits that there are no material facts to support the existence of a close and direct relationship between McKinsey and end users of the impugned opioids in BC."
Justice Brundrett sided with the government on this argument. He wrote, "I see no merit in McKinsey's submissions on this point. I find that the Province has pleaded material facts regarding McKinsey's connection to BC in respect of all its claims. It is not plain and obvious that the pleadings would fail on this basis."
How much McKinsey could predict and what its aims and goals were when embedded with its clients is likely to arise again as this case moves into its subsequent phases.
"Foreseeability is not sufficient," says Stanley. "You'd actually need manifest intent. You have to prove intent. Foreseeability is something you'd see in negligence and civil misrepresentation. Section 52 is predicated on proving an offence – that somebody intended to do this. That doesn't jump out at you when you look at what has been pled there."
Although this is a BC-based case, its outcome will have repercussions across the country and not just because of the nationwide opioid crisis. Giovannetti explains that BC filed this on behalf of the Canadian federal, provincial and territorial governments, even if they have the option to opt-out if the claim gets certified.
"It's important to individuals in other provinces because there is a decent chance this will affect them. That's in terms of the specific action, but the class proceedings legislation is very similar across the provinces insofar as the test. To the extent that this speaks to when pleadings disclose the cause of action, this decision will inform any plaintiffs' or defendants' lawyers who seek to get claims certified under their respective class proceedings act. It's a good summary of what the test is. It's about what the pleadings say; what did they plead? We don't need evidence to back it up at this stage."