Case can move forward after recent Federal Court of Appeal ruling on certification questions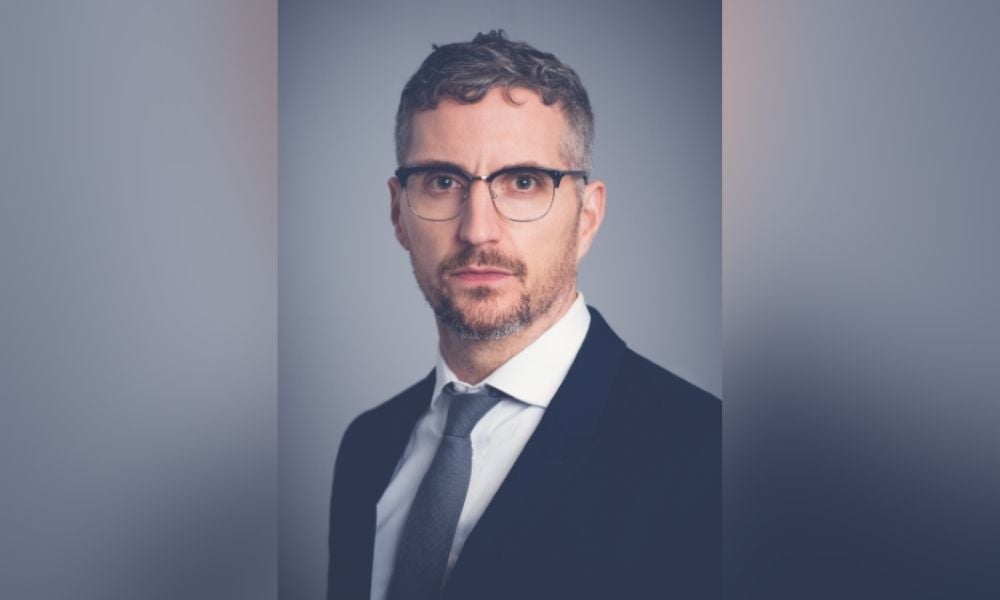 A class action in which former federal inmates claim damages for the unconstitutional denial of early parole can move forward after the Federal Court of Appeal dismissed an appeal over the class action's certification questions.
In 2014, the Supreme Court of Canada ruled that a provision in the Abolition of Early Parole Act, which applied the law retroactively, was unconstitutional. Kristen Marie Whaling and William Wei Lin Liang, two former federal inmates impacted by the law, are now representative plaintiffs in two class actions that seek compensation under s. 24. (1) of the Charter. Previously, they had both successfully challenged the Act on Charter grounds in separate cases.
Whaling's initial challenge, under s. 11(h), deemed the law unconstitutional at the SCC because its retroactive application violated her right to be free of double jeopardy. The British Columbia Court of Appeal held that retroactive application in Liang's case was a violation of s. 11(i), which entitled him to the lesser punishment where an offence has been varied between time-of-commission and time-of-sentencing.
To achieve a just result for the Charter infringements against them, class members required more than declarations their rights had been violated or the striking down of the retroactive provision, says David Honeyman, counsel for Whaling and Liang. "That's sort of cold comfort," he says. "… What that doesn't do is address or compensate them for the unlawful deprivation of liberty – sometimes years – and the loss of earnings that they would have had being back in the community."
Under Prime Minister Stephen Harper, the federal Conservative government passed the Abolition of Early Parole Act in 2011, eliminating accelerated parole review (APR). APR had allowed non-violent, first-time offenders the opportunity to be assessed for early release after either one-sixth of their sentence, or six months, whichever came later.
Under APR, people were reviewed on a "far less strict standard" than they would under regular parole proceedings, says Honeyman, who practises at Grace Snowdon & Terepocki LLP in Abbotsford, British Columbia. While the question typically determining parole is whether the person is at undue risk of committing any offence before their sentence's expiration, the question for APR was whether the person was likely to commit an offence involving violence.
Though subject to state supervision, those given APR would be able to return to their jobs and families and re-establish community connections. Being first-time offenders, he says many in the class had high-earning jobs and lost a lot of income when they were required to serve more years in custody than their APR eligibility would have required.
"It's kind of a rare case, in the sense that we're seeking damages, pursuant to the Charter, subsequent to a declaration that the law was invalid," he says. "I'm not aware of any reported case, in which such a case has been successful, but the law is well-established that damages are available in the circumstances."
The 2002 Supreme Court of Canada decision in Mackin v. New Brunswick (Minister of Finance); Rice v. New Brunswick said that, where there is some level of bad faith, damages are available to claimants after a declaration that a law is invalid, says Honeyman. While there is no case of which he is aware determining the "requisite level of bad faith," he says Mackin has since been affirmed in other decisions.
The standard argument in cases such as Whaling's and Liang's is that damages should not be available because the fear of being on the hook for damages if a law were to produce a Charter violation would chill the government's ability to legislate, says Honeyman. But he adds that it would only be in rare cases that damages would be awarded because claimants would have to prove bad faith or misconduct on the part of the government.
"This is about actual compensation. It's about vindication. And it's about deterrence," says Honeyman. "You want to deter Charter infringing conduct."
In 2020, the Federal Court certified Whaling's and Liang's proposed class actions. The court decided not to include four questions Canada wanted as part of the certification's commonality and preferability criteria – three preliminary questions of fact and law and one common question. Canada appealed, and on March 4, Federal Court of Appeal Justices Denis Pelletier, Donald Rennie and Mary Gleason released their decision. Because they involved the same issues, the court's reasons dealt with Canada's appeals on both Whaling's and Liang's certifications and dismissed both.
The appeal court found that it was not an error to refuse to certify the questions of law because they were premature. The Federal Court's refusal to certify the common question was not a reviewable error, says Ian McLeod, a spokesperson for the Correctional Service of Canada.
He says that Canada will review the decision and decide whether it will seek leave to appeal to the Supreme Court of Canada before the May-3 deadline for application.