Dispute shows how decentralized finance is being pulled into the regulated system, says lawyer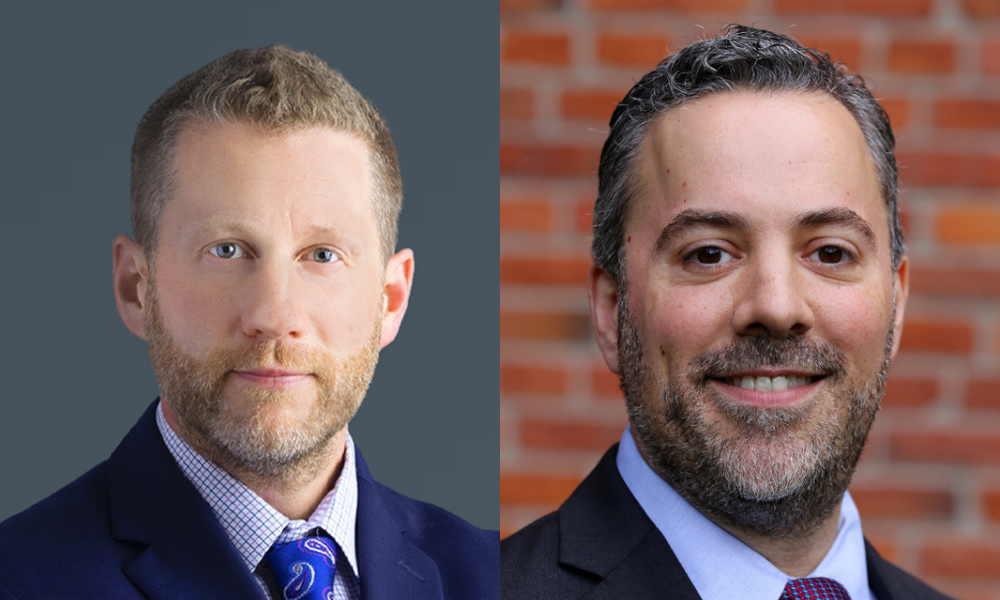 An action involving the alleged theft of around US$16 million in cryptocurrency will be the first in Canada, if it is heard on its merits, to address the "Code is law defence," says the lawyer for the plaintiff.
Benjamin Bathgate, a partner in white-collar defence, fraud and investigations at McMillan LLP, is acting for Cicada 137 LLC, which obtained a precedent-setting Anton Piller order, also known as a civil search warrant. The court assigned Cicada the missing digital assets and their litigation and recovery rights. It seeks several court orders against a nineteen-year-old from Hamilton, Ont. named Andean Medjedovic.
According to Bathgate, Cicada 137's case against Medjedovic will be the first legal test of the "code is law" theory, a popular ethos among some computer programmers concerning how law applies to the digital world. According to the ethos, a programmed code is the law. If the code includes a vulnerability, which can be exploited – for example, to take possession of another person's crypto – the existence of that vulnerability makes lawful any action which can be achieved through its manipulation.
"Some people in online communities suggest 'Code is Law' is a complete answer to anyone seeking legal remedies against those perpetrating cyberattacks or code exploits," says Bathgate. "Others see it as a meaningless cloak for bad actors looking to carrying out theft and fraud against digital assets."
"We believe the latter holds true, and if our case goes to trial, it would be the first reported case to test the defence of 'Code is Law.'"
The case is also Canada's first, and among the first worldwide, dealing with attacks against blockchain smart contracts and interactions between users on decentralized-finance trading platforms, he says. Bathgate is acting for Cicada 137 with the help of McMillan colleagues Reuben Rothstein, Joseph Osborne and Madeline Klimek.
Cicada 137 claims Medjedovic stole the crypto on Oct. 14, 2021, from the Indexed Finance System, which runs on the Ethereum blockchain. The Indexed Finance System is "a way of buying and holding several kinds of virtual currency through a single virtual currency, like a mutual fund that has many stocks in it," said an expert report submitted on behalf of the plaintiff and written by Addison Cameron-Huff, a Toronto lawyer focussed on the law surrounding blockchain.
The plaintiff's notice of action states that "post-theft investigative steps" led the principals of the Indexed Finance System to "an elaborate series of usernames, addresses, Internet posts, accounts and transactions," all pointing to Medjedovic as the culprit. Medjedovic also took credit in a Twitter post, said the plaintiff.
Cicada 137 issued its notice of action against Medjedovic on Nov. 12. On Nov. 28, the plaintiff got an ex parte interim preservation order to prevent Medjedovic from distributing the crypto until the action's disposition. The plaintiff also obtained an interim custody order, requiring Medjedovic to deliver the crypto to a cryptocurrency custodian who would hold the assets until the final disposition.
Cicada 137 also got an Anton Piller order, which Bathgate says is the first of its kind applied to cryptocurrency.
An Anton Piller order allows a party to enter a property, investigate, seize assets, require records and have property detained under the control of an independent third party. This civil search warrant intends to preserve certain materials when there is a threat that the target will destroy evidence relevant to an action. The orders are often used in intellectual property cases or cases concerning departing employees who have access to confidential information, says Jason Beitchman, a commercial litigator and expert in cryptocurrency.
What stood out to Beitchman in the Cicada 137 orders was the court's "willingness and ability" to apply traditional legal concepts to novel technology, such as crypto, he says.
"It shows how flexible the law is, and how adaptable the law is to apply to novel scenarios. We have this new concept of cryptocurrency and blockchain, private wallets and keys, and the court, quite easily, applied the traditional Anton Piller."
Medjedovic lived at his parents' house but had moved out months before the injunction orders were executed, taking with him his cell phone and devices. After the plaintiff moved to continue the initial order, Medjedovic transferred US$7.6 million of the crypto into another digital wallet. At a subsequent emergency case-conference, Ontario Superior Court Justice Fred Myers ordered Medjedovic to transfer the tokens to the cryptocurrency custodian or appear in court to explain why he should not be held in contempt. He did neither and Justice Myers issued an order for his arrest. The orders were executed on Dec. 6.
Medjedovic's case comes a few weeks after the February Mareva injunction obtained against the organizers of the Freedom Convoy protests in Ottawa. The Mareva order froze millions of dollars, a portion of which was in crypto, to secure the assets to be used as damage awards if the lawsuit is successful. Certain city residents have brought a class action against protest organizers, seeking $306 million.
"These two cases, to me, seem to be companion cases in the sense that the courts are really engaging with extraordinary remedies – Mareva injunctions and Anton Pillers – and applying them to crypto-assets," says Beitchman.
Cicada 137 LLC v. Medjedovic continues the trend by which decentralized finance is being brought into a regulated system, he says. While previously unregulated, the situation has evolved with anti-money-laundering regulations and laws and platforms dealing in crypto now being subject to know-your-client obligations and verification.
"Now that crypto is part of that legal regime, the courts are able to engage in it more actively," says Beitchman. "Assets are able to be traced more easily. It's allowing litigants to pursue assets."