Today's roundup for courthouses across Canada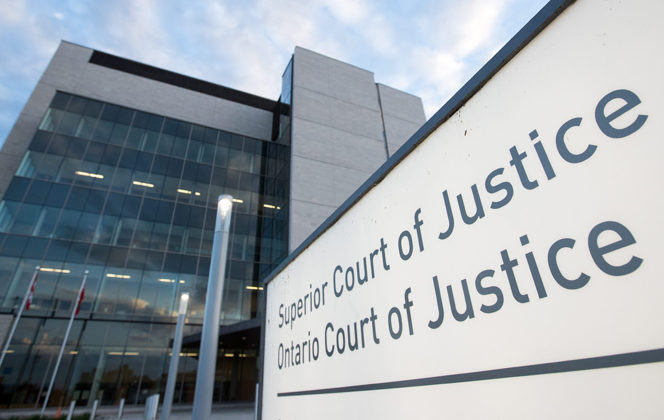 Courts across Canada have been taking measures to control the spread of the new coronavirus, COVID-19. Below is a roundup of actions courts are taking across the country.
British Columbia
Update for Court Users and the Public
The court will be suspending most trials, preliminary inquiries and in-person hearings from Dec. 14 until Jan. 15, 2021. Parties may apply to have their matters move forward, but the court should be satisfied that the trial may be conducted in accordance with the Chief Medical Health Officer's guidelines. The court urges lawyers and accused individuals to appear by phone. Circuit point dockets will move forward via phone from the permanent court location.
Manitoba
Notice - Rescheduling of Circuit Court Sittings due to COVID-10
The court has made changes to circuit court sitting dates with respect to matters scheduled between Dec. 14 to 31. Circuit court sittings beyond Dec. 31 remain adjourned as per the court's notice dated Nov. 30.
Notice - Rescheduling of Adult and Youth out of Custody Matters due to COVID-19 (Regional Centres)
The court said that matters adjourned, in accordance with previous notices, to dates after Jan. 4, 2021, are expected to move forward on those January dates. The notice deals with matters presently scheduled for Dec. 14 to 31, which have been adjourned to dates in January and February 2021.
Ontario
Enhancements to the Daily Court Lists Website – December 7, 2020
Effective Dec. 7, the Daily Court Lists website has been enhanced. The website will now publish two days of court lists, with case information given for the current day and for the next day, and will update this information every day at 8 a.m. The website will also update the published case information three additional times during the day.