Today's roundup for courthouses across Canada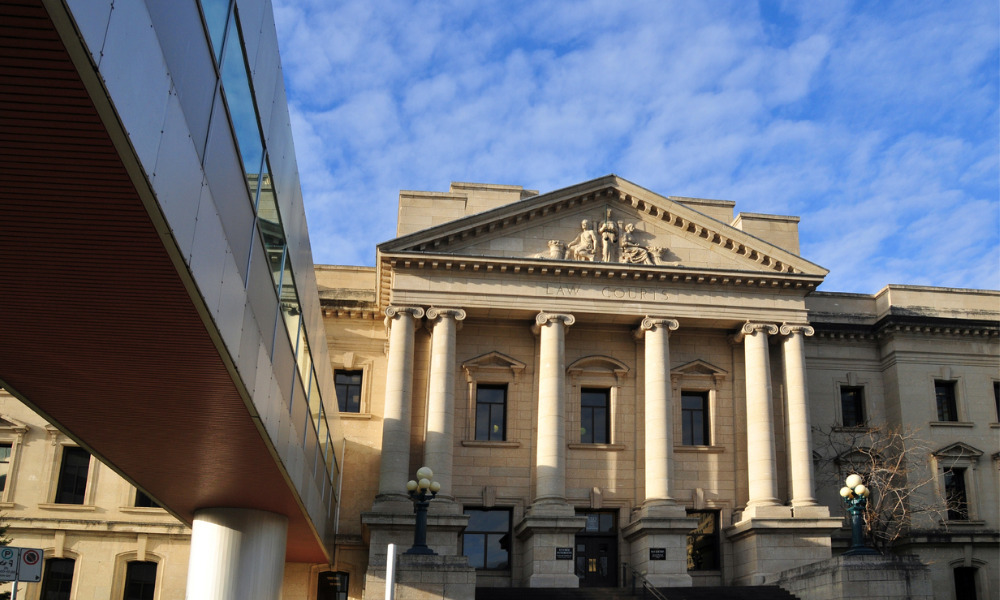 Courts across Canada have been taking measures to control the spread of the new coronavirus, COVID-19. Below is a roundup of actions courts are taking across the country.
British Columbia
Announcement: Surrey and Abbotsford Courthouses are Open
The court announced that the Surrey and Abbotsford courthouses would be open on Nov. 30. Fraser Health enacted safety measures such as mass testing at the Surrey Courthouse on Nov. 26, as well as contact tracing and direct notification of close contacts, who have been asked to self-isolate, after there were reported cases of COVID-19 among staff of the B.C. Sheriff Services. The announcement also provides information about the health and safety protocols in place in the provincial courthouses.
Supreme Court of British Columbia
Abbotsford Law Courts: Conferences and Lengthy Chambers Applications
The court will commence sitting at the new Abbotsford Law Courts, 32375 Veteran's Way, Abbotsford, on Feb. 1, 2021. The court announced that parties may now book civil and family conferences and chambers applications estimated to take over two hours in Abbotsford, and may book lengthy chambers applications in Abbotsford starting on Dec. 9 for dates in February 2021.
Alberta
Notice to the Profession and Public - Restricted Access to Courthouses - Tri-Court
The notice dated Nov. 27 announced that access to all courthouses in the province is still restricted until further notice. The notice lists the persons who are allowed to enter the courthouses, including those who are required for the conduct of in-person hearings, who are paying criminal fines, restitution orders or bail or surety applications on behalf of an accused person who cannot access electronic payment, who are filing documents at a court registry, and whose attendance has been approved by the presiding judge. The notice then lists the persons who may not attend at the courthouses and reminds court users to wear face masks or coverings while in the courthouses.
Temporary Closure - Camrose and Killam Provincial Court
The notice stated that the Camrose and Killam Provincial Courts have been temporarily closed, with docket matters proceeding remotely and with the front counter closed for document filings.
Court of Queen's Bench of Alberta
Message from RCAS regarding Christmas closure and filing
The Clerk's Office will be closed from Dec. 24 until Jan. 3, 2021, during which period it will not accept email filings nor give access to the drop boxes or counters. A justice will be available in Edmonton to hear emergency matters on Dec. 29, 30 and 31.
COVID-19: Changes to Court Schedule for the Week of November 30, 2020
The notice details the modifications to the court's schedule for the week of Nov. 30 in light of the provincial government's declaration of a state of public health emergency on Nov. 24. The notice contains information regarding the handling of matters in the Regional Centres, in Calgary and in Edmonton; the suspension of civil, family or commercial trial bookings for the next three weeks; and the booking of matters deemed urgent.
Christmas Closure Protocol
The court will be closed from Dec. 24 until Jan. 1, with the court only hearing emergency applications on Dec. 29, 30 and 31. Parties can file their materials on Jan. 4, 2021.
Manitoba
Re: COVID-19 Suspension and Restriction of Hearings
The notice states that circuit court sittings in Manitoba will remain cancelled until Jan. 4, 2021 or until further notice. These circuit court matters have been adjourned to the first scheduled sitting of that circuit following Jan. 4, 2021, except if the court conducts a virtual docket in an open court centre. Adult and youth out-of-custody appearances in Winnipeg, Portage la Prairie, Brandon, Dauphin, The Pas and Thompson have been cancelled. The court remains open to deal with in-custody matters in all court centres, and is available to hear applications with respect to other urgent matters, including any regarding out-of-custody proceedings and where the matter can be dealt with remotely. Child protection trials have been cancelled until Jan. 4, 2021, except if an application has been made for the matter to proceed via video appearance. The court is still hearing protection order applications and conducting case management conferences via teleconference.
Court of Queen's Bench of Manitoba
Practice Direction - Family and Child Protection Video Conference Trials and the Continuation and Commencement of Other Remote Services
The practice direction addresses the use of video conference trials for currently scheduled family and child protection trials and discusses the working presumptions, parameters and the basic practice governing these proceedings. Currently scheduled family and child protection trials are presumed to proceed by video hearing if there are counsel representing all parties, effective Dec. 14.
Notice - Adjustments to Current Scheduling Protocols - December 14, 2020 to January 8, 2021
The adjustments to the court's scheduling protocols that were announced in the notice dated Nov. 10 have been extended and will apply to the period from Dec. 14 to Jan. 8, 2021. Currently scheduled trials in the general division set to proceed between Dec. 14 to Jan. 8, 2021, except for judge-alone criminal trials involving in-custody accused individuals, will be adjourned to administrative lists for rescheduling, subject to the stipulation relating to virtual trials for civil matters. Those adjourned trials will appear on administrative lists on Jan. 15, 2021. Jury trials scheduled to begin between Dec. 14 to Jan. 8, 2021 will also be adjourned to the Jan. 15, 2021 administrative list.
Nova Scotia
COVID-19: Out-of-province participants in Provincial Court matters
Until further notice, counsel and self-represented individuals who have matters before the Provincial Court should obtain permission from the presiding judge before making an arrangement for anyone, including clients, to attend court in person from outside Nova Scotia.