Today's roundup for courthouses across Canada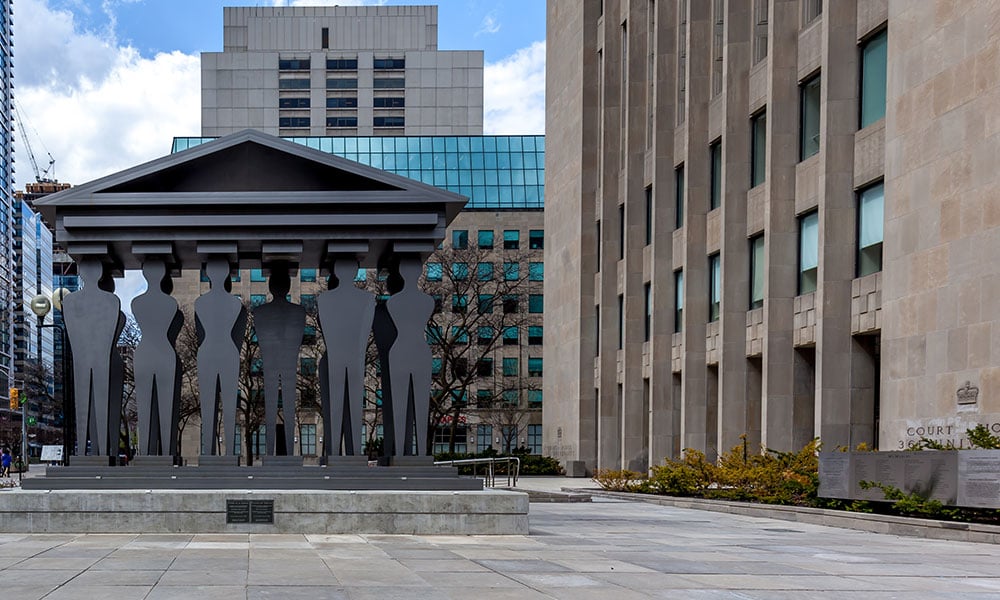 Courts across Canada have been taking measures to control the spread of the new coronavirus, COVID-19. Below is a roundup of actions courts are taking across the country.
Manitoba
COVID-19: Scheduling of Family Matters in the Ontario Court of Justice
The court expects family law matters in Elliot Lake, Kirkland Lake, Red Lake and Sioux Lookout to recommence on Nov. 30. Starting Nov. 30, First Appearance Court or First Court Date before a clerk can no longer be waived at locations where such is available because these appearances will recommence through remote means. Also beginning on Nov. 30, sworn affidavits of service should be filed at all family court locations in Ontario, including for filings sent via e-mail or the Family Submissions Online platform.
Ontario Superior Court of Justice
R. v. Minassian – Public Notice
The court has announced that it is conducting the trial of Alek Minassian, which began on Nov. 10,
wholly via the Zoom platform in the context of the COVID-19 pandemic. The main Zoom room has been reserved for the trial's participants, so members of the public, while wearing masks and respecting distancing requirements and other protocols, may observe at 315 Front St. West, Ground Floor, Elm Room B in Toronto.
Notice to the Profession and Public Regarding Jury Trials in Hamilton and Newmarket
The court has suspended new jury selection and new jury trials in Hamilton and in Newmarket until at least Nov. 30. The court will give another update by Nov. 25. Jury trials that are in progress may move forward, depending on the trial judge's decision.
Notice Regarding the Scheduling of In-Person and Remote Appeals
Starting Nov. 16 and until further notice, the court has stopped holding in-person appeals. The court is conducting appeals remotely at this time.
COVID-19: Update on masking protocol for courthouses
The All Courts Recovery Committee has strongly recommended that court users wear non-medical masks at all times in courtrooms, except individuals who are speaking. Presiding judges, who have the discretion to decide on the use of masks given the specific circumstances of the courtroom, case and parties involved, will relay their directions at the start of the proceedings.
Nunavut
Emergency Closure Order
Effective Nov. 17, the court has suspended all regularly scheduled court operations and scheduled sittings at the courthouse in Iqaluit until Jan. 8, 2021.
Suspension of Operations on Account of COVID-19
The court announced that, further to the suspension of its regular operations in Iqaluit until Jan. 8, 2021, all circuits outside of Iqaluit have been cancelled for the rest of 2020. The court is still open to hear matters remotely. The court continues to hear child welfare and guardianship matters as docketed. A skeletal staff of Court Services will be present onsite to administer hearings.