Today's update for courthouses across Canada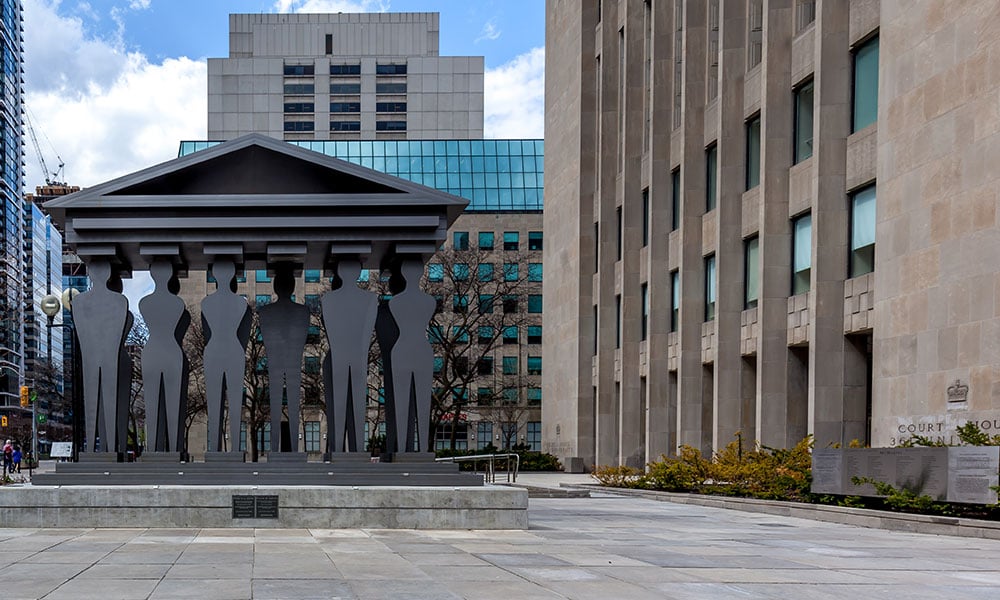 Courts across Canada are taking extraordinary measures to control the spread of the new coronavirus COVID-19. Below is a roundup of actions courts are taking across the country.
Alberta
Closure of Case Management Offices (CMOS)
Effective Mar. 27 and until further notice, all Case Management Offices are closed. People seeking to schedule matters should not visit in person. Instead, they can contact their local Case Management Office via phone call or email to book bail hearings, preliminary hearings and trial matters for in-custody accused. As for out-of-custody matters, such have been adjourned for 10 weeks from the original date, and parties may reach out to their local Case Management Office to confirm the next appearance date.
Court of Queen's Bench of Alberta
Process for requests to the Court of Queen's Bench for emergency/urgent hearings in all criminal, family, commercial and civil matters
The court has listed the specific requirements and procedure for requests for emergency or urgent hearings while the sitting suspension period is effective. Interested persons should submit their requests using the online emergency/urgent hearing request form. If they lack access to the internet and to the online form, they can make the request via phone call.
Service Continuity Plan for the Court of Quebec with regard to COVID-19, for March 26 to May 31, 2020, inclusively
The Court of Quebec has released its plan to target the most urgent matters, given that regular services cannot continue, in light of the pandemic. Each region has a process in place, by which judges can determine whether a particular matter not covered by the service continuity plan should nonetheless be considered urgent. The court's Civil Division has suspended all proceedings in its Regular Division and its Small Claims Division, subject to certain exceptions, such as urgent matters. In the Youth Division, all court cases and applications have also been suspended, with the exception of youth delinquency and youth protection cases.
Nova Scotia
COVID-19: Supreme Court accepting filings electronically
Until further notice, the Supreme Court, including the Family Division, will only receive emailed or faxed documents required to be filed in relation to urgent and essential matters, instead of hard copies. The judge may, however, direct otherwise.
COVID-19: Scheduling Guidelines in the Supreme Court (Family Division)
Until further notice, the Supreme Court, including the Family Division, has enacted an essential services model, which means that it will be adjourning all currently scheduled matters, with the exception of urgent or essential matters, which will be conducted using telephone and video technology. There will be no rescheduling at this point in time. The guidelines list the matters considered urgent or essential.`