Cases concern 2018 Code amendments regarding evidence of complainant's prior sexual activity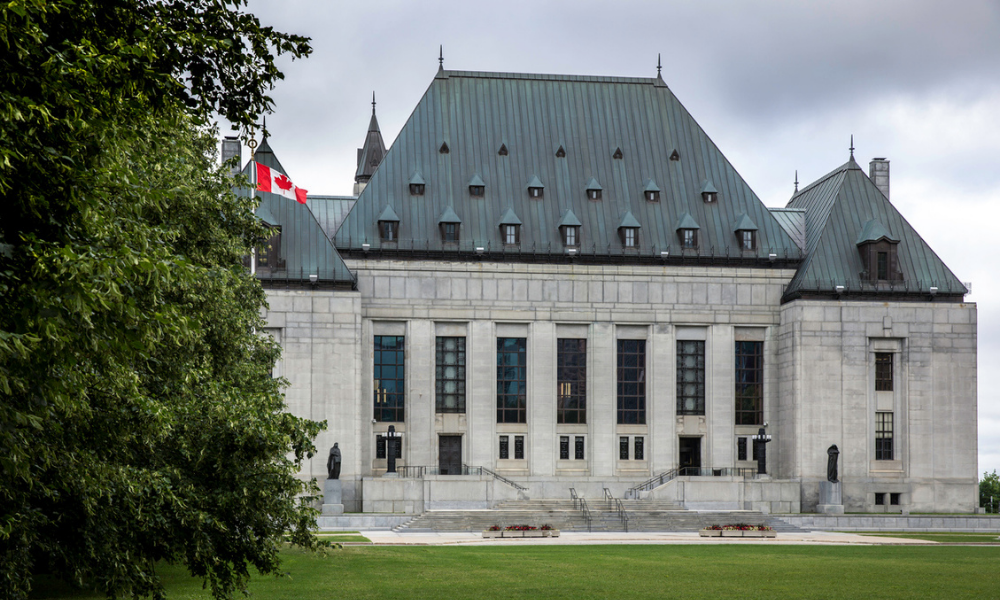 Fines owing in Canada's infamous "maple syrup heist" case, the defence of non-mental disorder automatism, a trilogy of family law cases and two Jordan-related matters will be considered by the Supreme Court of Canada in its fall schedule of hearings.
In total, the court will hear 27 appeals in 21 criminal and just six civil cases over six weeks, in three two-week blocks between Oct. 5 and Dec. 10.
Criminal appeals
The Charter of Rights is engaged several times, including (and not surprisingly) for a number of criminal matters. In the court's first hearings, over two days, it will consider the companion criminal cases R. v. J.J. ( B.C.) and A.S. v. R., et al. (Ont.) regarding the admissibility and use of third party records in the possession of the accused for certain enumerated sexual offences.
These two cases concern amendments made to the Criminal Code in 2018 dealing with the introduction of evidence concerning a complainant's prior sexual activity in the context of sexual assault trials, and procedural provisions regarding how and when evidence can be admitted.
In the second case, A.S. is the complainant. Shane Reddick, one of the respondents, was charged with sexual assault; as part of his defence he intended to cross-examine the complainant on evidence of her prior sexual activity and brought an application challenging the constitutionality of the 2018 amendments, arguing the overall effects constituted a breach of fundamental justice and a breach of his right to a fair trial protected under the Charter. An Ontario Superior Court of Justice granted the application in part and declared ss. 278.92, 278.94(2) and 278.94(3) of the Criminal Code to be unconstitutional and finding that the infringements were not saved by s. 1 of the Charter.
The defence of non-mental disorder automatism will be considered in the case of R. v. Sullivan et al., to be heard Oct. 12. Section 33.1 of the Criminal Code says the defence of automatism is not available where the accused's state of psychosis is caused by self-induced intoxication. In the cases of David Sullivan and Thomas Chan, s. 33.1 was found to be unconstitutional by the Ontario court of appeal; however, in a similar case, Brown v. R., to be heard on Nov. 9, Brown's acquittal was set aside by Alberta's appellate court.
Sullivan had attempted suicide by ingesting a prescription drug known to cause psychosis, and then stabbed his mother. Chan, after consuming "magic mushrooms," had fatally stabbed his father, and then stabbed his father's partner. Both raised non-mental disorder automatism as a defence. Sullivan was ultimately acquitted, while a new trial was ordered for Chan.
Two Jordan appeals will be heard on Nov. 30 and Dec. 8, in R. v. J.F. and Lai v. R. respectively. Both concern sexual offences.
Civil appeals
The case of Germaine Anderson on her own behalf and on behalf of all other Beaver Lake Cree Nation beneficiaries of Treaty No. 6 and Beaver Lake Cree Nation v. R. in Right of the Province of Alberta, et al., to be heard on Nov. 4, will give the court a rare opportunity to consider advance costs awards. Beaver Lake Cree Nation filed a claim against Canada in 2008 seeking various declarations of rights, injunctions, and damages for the cumulative effects of resource developments allowed on their traditional lands protected by Treaty 6. The trial is scheduled to commence in 2024, but so far Beaver Lake has spent about $3 million in legal fees, half of which have come from its own funds.
The First Nation filed an application for advance costs of $5 million, and a case management judge awarded part of that, and ordered Alberta and Canada to each pay $300,000 per year towards Beaver Lake's legal fees, until such time as the trial is concluded or the litigation is resolved. The Alberta court of appeal set aside this order, however, finding that Beaver Lake had access to several million dollars to continue funding its litigation, including having received $2.97 million in December 2019 from a resolved specific claim, and that the original order for advance costs was therefore unreasonable.
On Nov. 8, the court will hear the appeal in Law Society of Saskatchewan v. Peter V. Abrametz. A Saskatchewan lawyer was found guilty of four counts of conduct unbecoming a lawyer and disbarred; the proceedings had begun began with an audit investigation initiated in 2012, and resulted in the January 10, 2018. Abrametz appealed his conviction and the penalty decision to Saskatchewan's Court of Appeal on the basis of the delay in administrative proceedings, and which he charged constituted an abuse of process. The Court of Appeal allowed the appeal in part; it stayed the Law Society proceedings; set aside the imposed penalty and costs awards but findings of professional misconduct were maintained.
On Nov. 12 the court will hear an appeal in the infamous "maple syrup heist" in 2016 that saw Richard Vallières convicted of fraud, trafficking and theft of maple syrup from the Fédération des producteurs acéricoles du Québec, and for which Vallières received about $10 million. R. v. Vallières concerns calculation of the fine in lieu of forfeiture of the proceeds of crime; a superior court judge found that the fine should be equal to the value of the property the accused had in his possession or under his control: $10 million, minus US$606,501 claimed under the restraint order. In the Quebec court of appeal's view, though, this sum was exorbitant. It found that the proper approach was the one taken by the Ontario Court of Appeal in Dieckmann (2017 ONCA 575), and calculated the fine owing at just $171,397.57.
The court is set to hear a trilogy of family law cases on Dec. 1 and 2 concerning child custody. Barendregt v. Bradley and Kreke v. Alansari concern a mother's right to relocate with the couple's children, while B.J.T. v. J.D. engages the question of how the "natural parent" factor (here pitting a father vs. a maternal grandmother) should be considered in determining the best interests of the child.
The Supreme Court hearings will take place via videoconference, with only the judges in the courtroom and seated on two benches, with five judges on the upper bench and four on the lower, separated by plexiglass.
The Supreme Court building remains closed to visitors, including media, but as usual hearings will be livestreamed on the court's website.