Survey results say that only 38 per cent are concerned about sharing personal data with health apps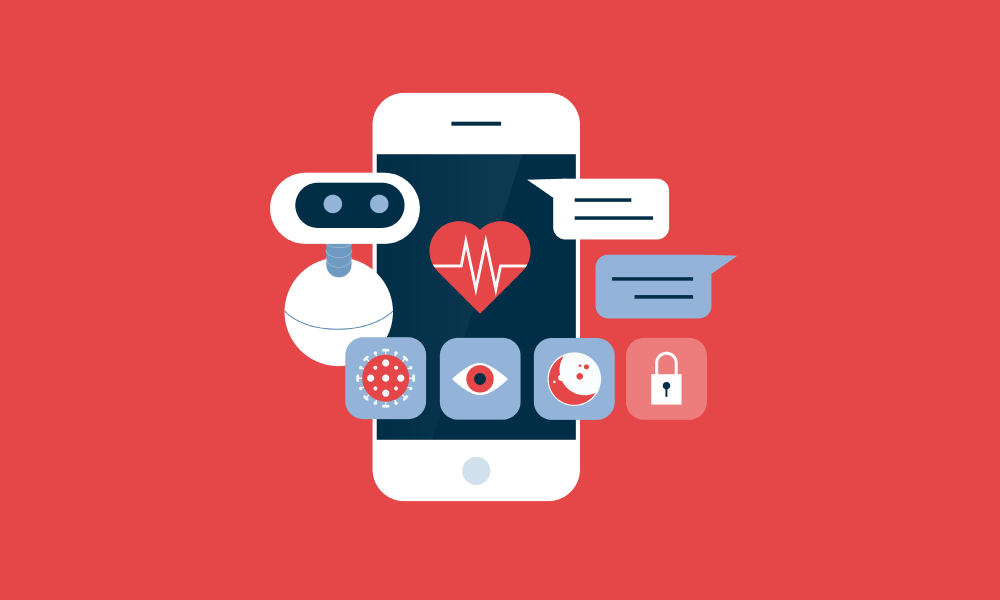 Canadians' concern about medical data protection may be due to uncertainty about who is protecting their data and which data is protected and the complexity and numerous Canadian privacy laws, says online software marketplace vendor Capterra.
Capterra noted in a news release that each Canadian province has its privacy legislation in addition to the federal privacy protection law and that medical data breaches have already happened in Canada, including one that impacted over 3,000 patients in Alberta.
Capterra's recent survey, which covered more than 1,000 Canadian residents who have had an appointment with a healthcare professional within the last 12 months, sought to shed light on the benefits and issues relating to Canadian telehealth.
The research found that 61 per cent of Canadian respondents believed that implementing AI-powered tools is key to improving the patient experience. This number shows that Canada is "one of the leading believers in the innovation of telehealth" when compared with Germany and the U.K. (57 per cent) and France and Australia (53 per cent).
However, 61 per cent of Canadian respondents also reported having concerns about sharing their medical history with an AI-powered virtual assistant. These concerns vary depending on the ages of the respondents. Only nine per cent of respondents aged 55 and over want to share information with AI-powered assistants, 23 per cent of those under the age of 35 prefer this method, and 45 per cent of those under 35 want to use this method.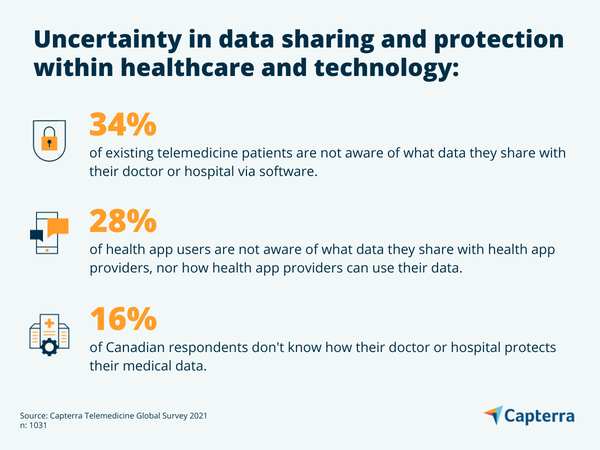 Despite the existence of federal and provincial data privacy laws which protect against the misuse of digitally transferred and stored personal and medical information, 51 per cent of survey respondents still expressed concerns about the protection of data shared with their doctors. In comparison, 33 per cent said that they were not concerned at all, and 16 per cent said they did not know anything about medical data protection.
Among patients who have experienced telemedicine appointments, however, only 14 per cent of respondents reported that they were concerned about how medical data shared through telemedicine software is protected.
The research also found that Canadian respondents trust health apps more than healthcare centres regarding data protection. For example, 37 per cent of surveyed health app users know that they are sharing data with health apps but do not feel concerned about how the apps are protecting such data. On the other hand, 28 per cent of surveyed app users knew and were concerned about data protection.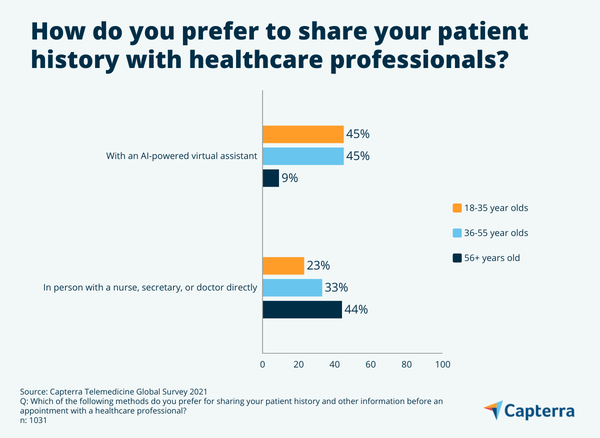 According to the Capterra survey, 42 per cent of respondents are using some form of health-related application. Of these respondents, 58 per cent use step-monitoring apps, 37 per cent use sleep monitoring apps, 35 per cent use heart rate monitoring apps and 30 per cent use COVID Alert, Canada's COVID-19 exposure tracking app.