Canadian Constitution Foundation got data from health ministry via Freedom of Information request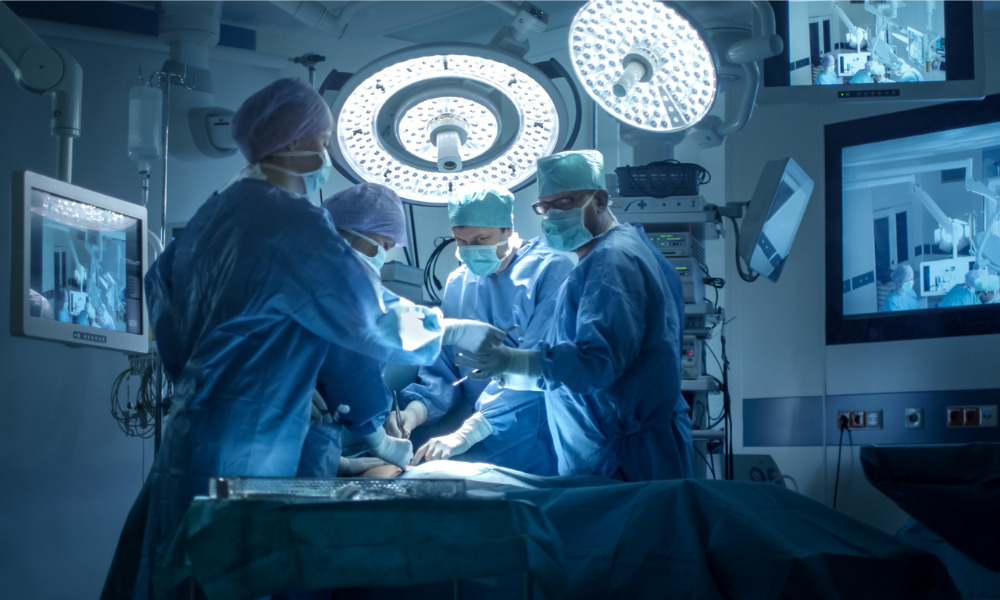 The Ontario healthcare sector is experiencing a decrease in oncology, non-oncology and certain other types of surgical and diagnostic procedures during the COVID-19 pandemic, statistics reveal.
The statistics, found in a document from the Ministry of Health, show a comparison between the 2019 and 2020 data for the period between Mar. 18 and July 27. There were declines in the numbers reported across various types of procedures, namely a 75.3 per cent decrease for paedeatric surgeries, a 74.2 per cent decrease for adult non-oncology surgeries, a 42.5 per cent decrease for MRIs performed, a 23.6 per cent decrease for oncology procedures and a 22 per cent decrease for CT scans performed.
The Canadian Constitution Foundation acquired the health ministry's document through a request pursuant to Freedom of Information legislation. Ontario patients were already facing difficulties relating to long wait lists and hallway healthcare even before the COVID-19 outbreak, noted Christine Van Geyn, litigation director at the foundation, in a news release.
The news release stated that the decline in the numbers of medical procedures may be attributed to the health ministry's decision to suspend or to reduce nonessential and elective services in the context of the pandemic.
"The government needs to tell patients and the public what their plan is to address this backlog," said Van Geyn in the news release. Van Geyn suggested healthcare reform, which focuses on patient outcomes, as a possible solution to this issue.
The foundation supported the plaintiffs in Cambie Surgeries Corporation v British Columbia (Attorney General), 2020 BCSC 1310, a constitutional challenge initiated before the B.C. Supreme Court that sought to address the impact of long and growing wait lists on patients. On Sept. 10, the court released a decision finding that the plaintiffs had not shown that their suffering was not in accordance with the principles of fundamental justice.
"It is certainly not in accordance with fundamental justice to leave patients suffering on wait lists when there are existing clinics, that have existed for over 20 years, that could treat them," said Joanna Baron, executive director at the foundation, in a news release. "About 75,000 Canadians have died on wait lists since this case was launched in 2009, and this decision will lead to even more suffering."
The ruling has both factual and legal errors, and the foundation is looking forward to the appeal, said Baron. More information on the B.C. case may be accessed here.