Professional expertise in closing the purchase of your dream home is vital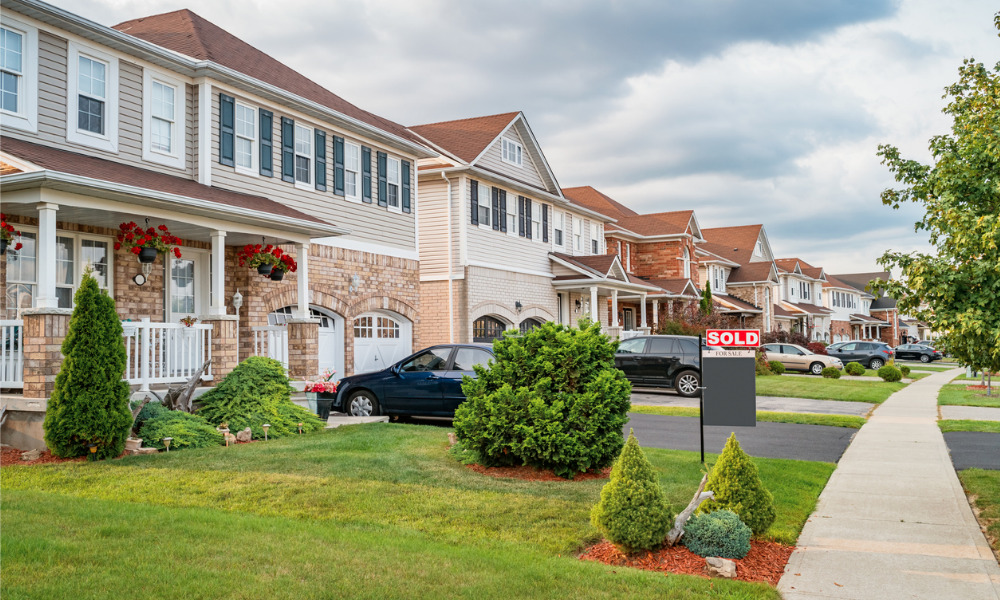 Buying a house is a big decision and is likely the most expensive purchase most people will make in their lives. So, it makes sense to get some legal guidance from an expert in real estate law.
Even in more sophisticated commercial real estate transactions, a real estate lawyer with a strong practice is vital to the process and leaves you time to deal with other important things.
Here are some answers to basic questions as to what real estate lawyers do, and their role in making your real estate purchase a secure one that you will be comfortable with. Long-time Toronto real estate lawyer and Toronto Star columnist Bob Aaron has helped with providing some insight into the process. After all, there's a lot of money on the line, so it's important to ensure all your decisions and real estate transactions are protected by a lawyer who understands the underlying laws and procedures.
Read more: How to prepare a real estate practice for the future
What does a real estate lawyer do?
Real estate lawyers typically review all the legal documents and issues related to a transaction. This includes looking at a legal review of the Agreement of Purchase or Agreement of Sale. They ensure property taxes are up-to-date, and that there are no claims or liens registered or on file against the property. They also confirm if there is a valid property title and calculate what land transfer tax is due upon closing, as well as any other tax implications. If there is any need to litigation involving the purchase or sale, a lawyer experienced in real estate law can also point you in the right direction.
In cases involving the purchase of a condo, review of the Status Certificate is key. It is an important document that discloses how much money is in the condo's reserve fund and is it enough to do what the condo may need to do in terms of renovations and repairs going forward. This knowledge can help you decide if a big one-time fee special assessment to beef up the reserves may be coming down the line.
Read more: Covid-19 sets up review of force majeure in leases
How much do real estate lawyers cost?
While hiring a real estate lawyer comes with upfront costs, the work they do will ultimately benefit you in the long term. The work they do helps property owners, or those who want to be property owners, avoid additional unnecessary expenses, along with any potential legal trouble down the line. Their understanding of the ins and out of real estate law can same you time, money, and grief.
The legal fees associated with real estate lawyers depend on whether you're buying or selling the home and the complexity of the transaction. These services typically run up to $2,000 but could also be as low as $700. HST disbursements title insurance and land transfer tax are additional. Most lawyers offer a flat rate for their services. Lawyers will also charge several hundred dollars for registering a mortgage on behalf of their clients.
Real estate lawyers offer a multitude of services that aid their clients in purchasing or selling a home. They take the legal matters related to the purchase and sale entirely off your hands. Let's face it – legal jargon can be a tough field to navigate and making a mistake can be easy yet costly. This sentiment particularly rings true if you are buying a home for the first time.
Read more: Is there a systemic problem with Alberta foreclosure proceedings?
Do I really need a real estate lawyer?
The answer is a resounding yes. Historically, closing a real estate transaction would involve lawyers attending at a Land Registry Office to conduct title searches. On the day of completion, lawyers from both parties would meet at the LRO to exchange documents and keys and register the transfer. Today, with electronic registration, everything from title searches to transfers of land are completed with specialized software. Only lawyers and law firms can gain access to this software, and the switch to electronic registration does not remove the requirement that a lawyer must sign the transfer of land.
You also want the transaction to go as smoothly as possible. Just take a look at this checklist of what a lawyer does when helping you buy or sell a property – it's a pretty intimidating list to take on yourself, and might persuade you to hire a lawyer:
Role of a real estate lawyer for a buyer
Review the Agreement of Purchase and all other legal documents
Ensure there are no claims listed registered or on file against the property
Arrange for title insurance
Ensure you have a valid title upon closing
Ensure property taxes are up to date
Calculate the land transfer tax due on closing
Draw up the mortgage documents
Close the transaction and ensure all legal and financial conditions are met
Exchange legal documents and keys with the seller's lawyer
Role of a real estate lawyer as a seller
Review the Agreement of Sale and other legal documents before you sign
Assist you with the negotiation of the terms and conditions
Prepare the deed to your house
Deal with and remedy title issues as they occur
Close the transaction
Ensure all legal and financial conditions have been met
Exchange legal documents and keys with the Buyer's lawyer
Read more: Real estate challenges in the coronavirus era
Help in negotiating a good deal
For commercial buyers and sellers, a real estate lawyer can help to negotiate the selling or buying process on your behalf, doing the best to get a deal that works for you. They'll negotiate terms and try to come up with a practical solution for all parties.
While a real estate agent can be a great asset and know a lot by having studied for and passed their real estate licensing exam, remember that they are independent contractors who stand to benefit from whenever real property is bought or sold, whatever the price or conditions. A real estate lawyer can provide that extra bit of security.
Understanding the ins and outs of joint tenancy
While as much an estate law question, a lawyer with real estate experience can help you understand the different kinds of joint ownership that can apply when you own a property with someone else. One type is joint tenancy with rights of survivorship – so when one of the owner dies, that ownership share passes on to the surviving joint tenant. As such, it does not go through the estate of the deceased owner, and as a result probate fees won't be due on the property as part of settling the estate.
The other type of joint ownership is "tenants in common." With this form of ownership, each owner says, in their own will, who will inherit ownership of their portion of the property. In this case, probate fees would be payable on that share as that is what the deceased co-owner specified in the will.
Often a lawyer experienced in real estate law also has a wills and estate practice as well, so can be valuable in helping you decide how you may want to deal with your share of the property.