Directors include Richard Niedermayer, Brian Cohen, Sam Amelio, Harmanjit Mavi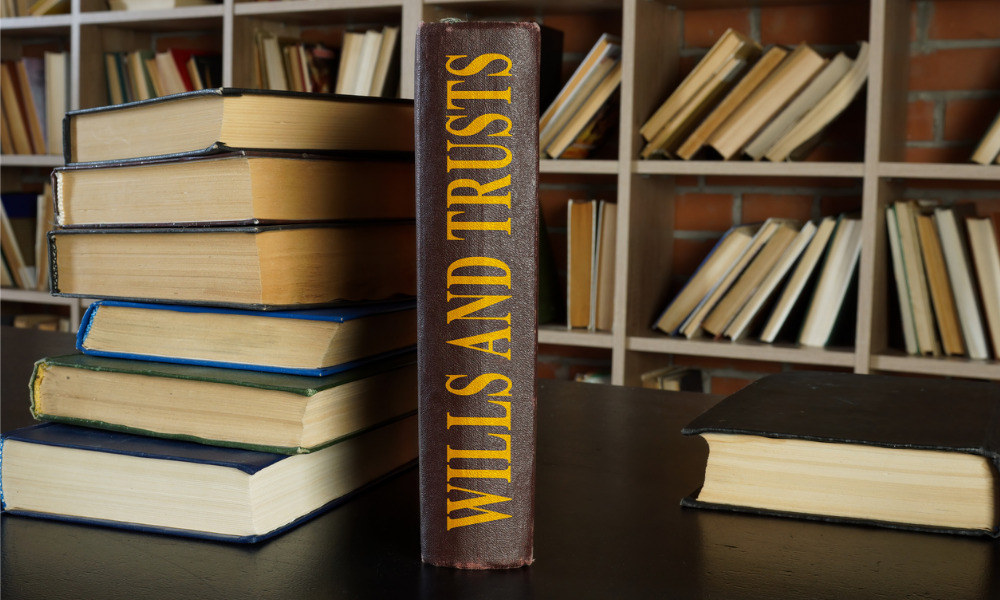 The 2021–2022 national board of directors of the Society of Trust and Estate Practitioners (STEP) Canada includes numerous lawyers, such as Richard Niedermayer, who is also deputy chairperson; Brian Cohen, who is also treasurer; Sam Amelio; and Harmanjit Mavi.
Niedermayer, a Halifax-based partner practising trusts, tax and corporate law at Stewart McKelvey, has been involved with STEP Canada in various capacities, including as national secretary and as chairperson of the Human Resources Committee, the Governance Committee, the National Conference Committee and the Atlantic Branch.
Niedermayer has also served as chairperson of the Canadian Bar Association's Wills, Estates and Trusts Section at the national level and in Nova Scotia; as president of the Halifax Estate Planning Council and of the Alzheimer Society of Nova Scotia; and as part-time lecturer for succession law in Dalhousie University's Schulich Faculty of Law.
Cohen, a Toronto-based partner, and co-leader of the national private client services group at Gowling WLG (Canada) LLP, helps clients with estate planning, trusts and personal taxation matters. Cohen has been chairperson and secretary of STEP Canada's Toronto branch.
"Having been involved in both the local and national levels of STEP Canada over the course of the last decade, I am deeply committed to continuing the great work that this organization does to help families and family businesses protect their interests when it comes to estate and succession planning," said Cohen in a news release from Gowling WLG.
Amelio, who chairs STEP Canada's Edmonton branch, is an Edmonton-based partner at MLT Aikins LLP who practises trusts and estates law, corporate law and banking and finance law. Mavi, who chairs STEP Canada's Winnipeg branch, is a Calgary-based associate at MLT Aikins LLP who focuses on succession and estate planning.
Here is the full board of directors of STEP Canada for 2021–2022:
Chris Ireland of PPI Advisory — chair
Rachel Blumenfeld of Aird & Berlis LLP — deputy chair
Richard Niedermayer of Stewart McKelvey — deputy chair
Aileen Battye of RBC Wealth Management — secretary
Brian Cohen of Gowling WLG (Canada) LLP — treasurer
Pamela Cross of Borden Ladner Gervais LLP — past chair
Elaine Blades of RBC Royal Trust — director at large
Tannis Dawson of TD Wealth — director at large
Ruth Spetz of Borden Ladner Gervais LLP — director at large
Robbie Brown of BMO Private Wealth — Atlantic branch chair
Kenneth Keung of Moodys Tax / Moodys Private Client — Calgary branch chair
Sam Amelio of MLT Aikins LLP — Edmonton branch chair
Nathalie Fisette-Caza of RBC Wealth Management Services — Montreal branch chair
Paul Taylor of Borden Ladner Gervais LLP — Ottawa branch chair
Corina Weigl of Fasken Martineau DuMoulin LLP — Toronto branch chair
Yogesh Bhathella of KPMG LLP — Vancouver branch chair
Harmanjit Mavi of MLT Aikins LLP — Winnipeg branch chair
According to Gowling WLG's news release, there are currently 2,000 designated as trust and estate practitioners in Canada and over 22,000 around the globe. There are 925 professionals who are presently enrolled in STEP's domestic education program and working toward attaining such designation.