Bury hopes more provinces, especially Ontario, follow BC's lead and allow for digital wills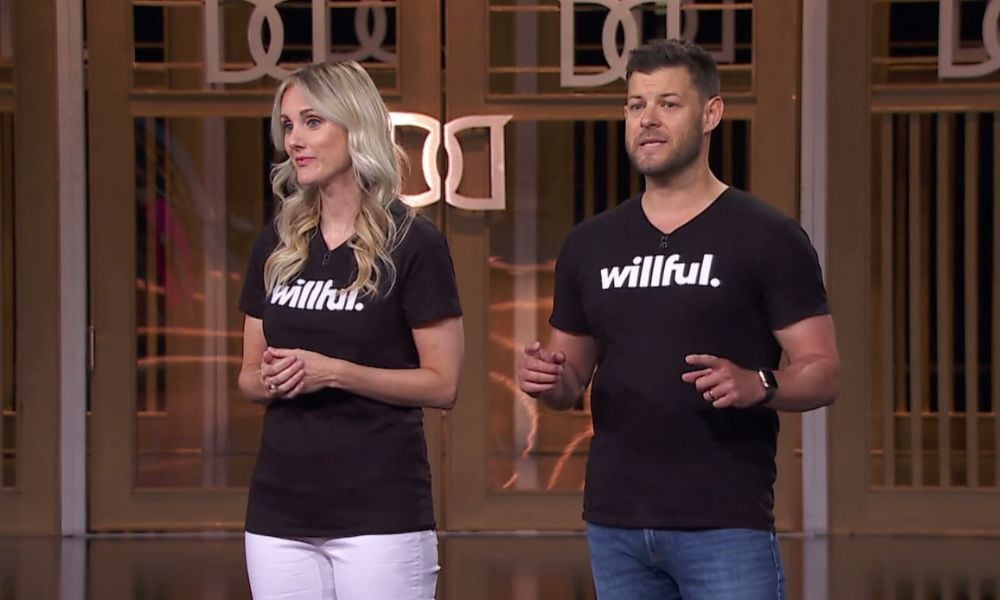 Canadian Lawyer spoke with Erin Bury, co-founder and CEO at estate planning startup Willful.co. Willful has been busy lately, having announced several new partnerships, a Dragon's Den investor, and recent legislative changes to expand the use of digital will-making platforms.
How is business?
We have had a banner year. We had our Dragon's Den episode air in December of 2021. Then we had a follow-up on Dragon's Den last week. They aired a "Where are they now?" follow-up on Willful. So, that was really exciting, and we did get a deal on the show from Michele Romanow, and we're now working with her as an investor.
The second big thing that's happened is digital wills in BC. The legislation changed there to allow fully digital wills. We executed the first digital will in BC back in December 2021, and we've since executed 300 wills digitally through our partnership with DocuSign. We've had more customers than that. But those are just the people who have taken advantage of our pilot program, which provides witnesses and helps them to execute their will fully online.
And we've seen our traffic in BC grow at double the rate of other provinces. A lot of BC residents are really turning to online platforms like ours to get their will done digitally.
The other big thing is partnerships.
We've partnered with CIBC nationally, our largest partnership to date. We've had a couple of other newer partnerships – PEAK Financial, a financial planning firm, and ATB bank – so many really great partnerships are helping us grow. We're about 20 employees spread out across Canada and fully remote.
What made you want to pursue these partnerships?
We're a direct-to-consumer platform, so we sell to the average Canadian. Our average customer is between 25 and 45 years old. They're people that are going through major life changes. I'm our perfect average customer. I'm 37. I have a home. I have a husband. I just had a baby in the last year. We're targeting people like me, who have pretty simple situations and don't necessarily want to pay to visit a professional.
The partnerships are really to help us with distribution. As a small company, we can't afford national advertising campaigns and Superbowl commercials. Partnering with brands like CIBC helps with building trust. Their team goes through deep diligence on our platform and our documents. It's really helpful for consumers to know partners of the caliber of CIBC have vetted it. Also, it really helps with reaching Canadians who are going through those major life moments. CIBC customers are the types of people buying a home, getting married – at those inflection points where they want to start thinking about creating or updating a will.
The partnerships are really helpful for us to add value to their customers by providing them with an easy, affordable estate planning solution. For us, it's valuable because we get exposure to millions of Canadians who, the stats tell us, likely don't already have a will.
Your most recent partnership is with PEAK Financial. Why did you want to partner with them?
PEAK is a financial planning firm based in Quebec. We're based in Ontario, but our main investors are based in Quebec, and we spent some time there as part of the FounderFuel accelerator program in 2019. We have a fully bilingual platform and the only fully digital notarial will product in Quebec. It's been a market that we've really been trying to grow.
Financial planners are often the gatekeeper of someone's financial plan. They regularly meet with clients to discuss their financial goals and building their net worth. But they're also talking to them about how they can transfer that net worth efficiently. They're often bugging their clients about not having a will and encouraging them to get one.
What plans do you and Willful have for the future?
We have big plans. We are going to be expanding. The only provinces we're not in are PEI and Newfoundland. We will be expanding to the rest of Canada in the coming months. We have a couple of other national partnerships that we'll be announcing that I can't share yet.
And we will be expanding our product suite. We started with just the legal documents. Since then, we've added an asset-list tool, which allows you to make a list of your assets for your executor, and a funeral and burial planning tool. That's really the focus: How do we go beyond the will and provide other end-of-life planning tools for Canadians and allow them to get that done online at an affordable price?
You mentioned the amendments to the legislation. But are there any broader economic, political, or social trends impacting your business or wills and estates law, generally?
COVID was a major catalyst. We've seen virtual witnessing become permanent in provinces like Ontario and, of course, Bill 21 in B.C., allowing digital wills.
But also, from a consumer sentiment perspective, wills are often easy to put off for tomorrow. COVID really created a sense of urgency for the average Canadian to get this done, which is a good thing at the end of the day.
Another big trend is digital assets and digital footprints in general. As people buy more and more cryptocurrency and NFTs and as we look to a future where we own property in the metaverse instead of physical property, a lot of people are trying to understand what happens to digital assets when someone passes away and how they can plan for the transfer of those assets effectively.
We think about it a lot at willful, and we've created a lot of content about it. It will become even more important in the future, especially as we acquire more digital assets.
Those are all my questions. Was there anything else that you wanted to say?
While BC had a step in the right direction with digital wills, the laws are still very outdated in the rest of Canadian provinces. My biggest hope for the future of estate planning in Canada is that digital will legislation is rolled out in every other province, especially Ontario. I think it's an access to justice issue and really will empower more people to get their will done.
*answers have been shortened for length and clarity